Day in the Life with Adil Maswala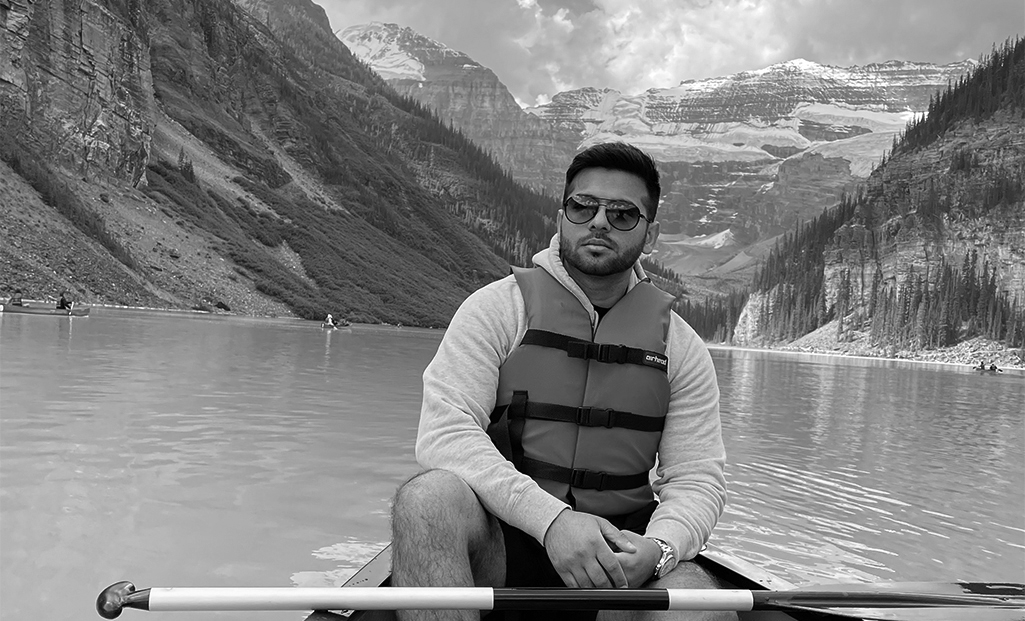 How has COVID-19 affected you as an MBA student?
As someone who started his MBA program right in the middle of the COVID-19 pandemic, I can say with certainty that it has taught me how to be versatile and make the best of what is available to me. The pandemic has taught me the value of adapting quickly to this new lifestyle, from attending classes and joining networking sessions over Zoom to making new friends. I have also made sure to not let it hold me back from achieving what I set out to do. I have been actively engaged in the DeGroote community by joining extracurriculars such as the DeGroote MBA Association (MBAA) team as a Communications Director and becoming a DeGroote Ambassador. No one in our program can deny how much we have missed meeting in person and working side-by-side with one another.
But, we have collectively made a conscious effort to make this our new normal, so we can continue to strive as individuals and provide quality work through and through.
Who supports you throughout your life and engages in your success?
Starting my MBA journey as an international student in Canada and living alone without my family made it a big challenge for me at the beginning. Plus, I had to adapt to the workload of the program and my daily life. At first, it felt like I am drowning in a sea of deadlines and responsibilities and didn't have any time to take care of myself.
However, my girlfriend has really supported me throughout this journey. Her support allows me to focus better on my academic responsibilities and achieve great results as a student. I finished Year 1 of my program on the Dean's Honor List. That surely wouldn't have been possible without all her support and motivation.
What skills are you gaining as an MBA student?
In just one year being an MBA student at McMaster, it surprises me that I am gaining many new skills and am continuing to pick more up regularly. First, I have developed technological skills, such as using new tools like Tableau, Python, Power BI, and Microsoft Project. Second, my interpersonal skills have improved. I can communicate with people from different backgrounds, deliver strong presentations in a virtual environment, network with industry professionals over Zoom. Third, I have fine-tuned my academic skills in finance, operations, leadership, and management. This is just the start, though. I plan to continually grow and gain as many hard and soft skills as possible before I graduate. Finally, I have attained the ability to be versatile and adapt quickly to changing conditions during a worldwide pandemic, which I believe will stay with me lifelong.
If you were a brand, what would be your motto?
Hard work betrays no one.

---