Business and Community Relationships Come First for Paul McLean
May 6, 2022
| Hamilton, ON
Contributed by Kelly Anderson, DeGroote Contributor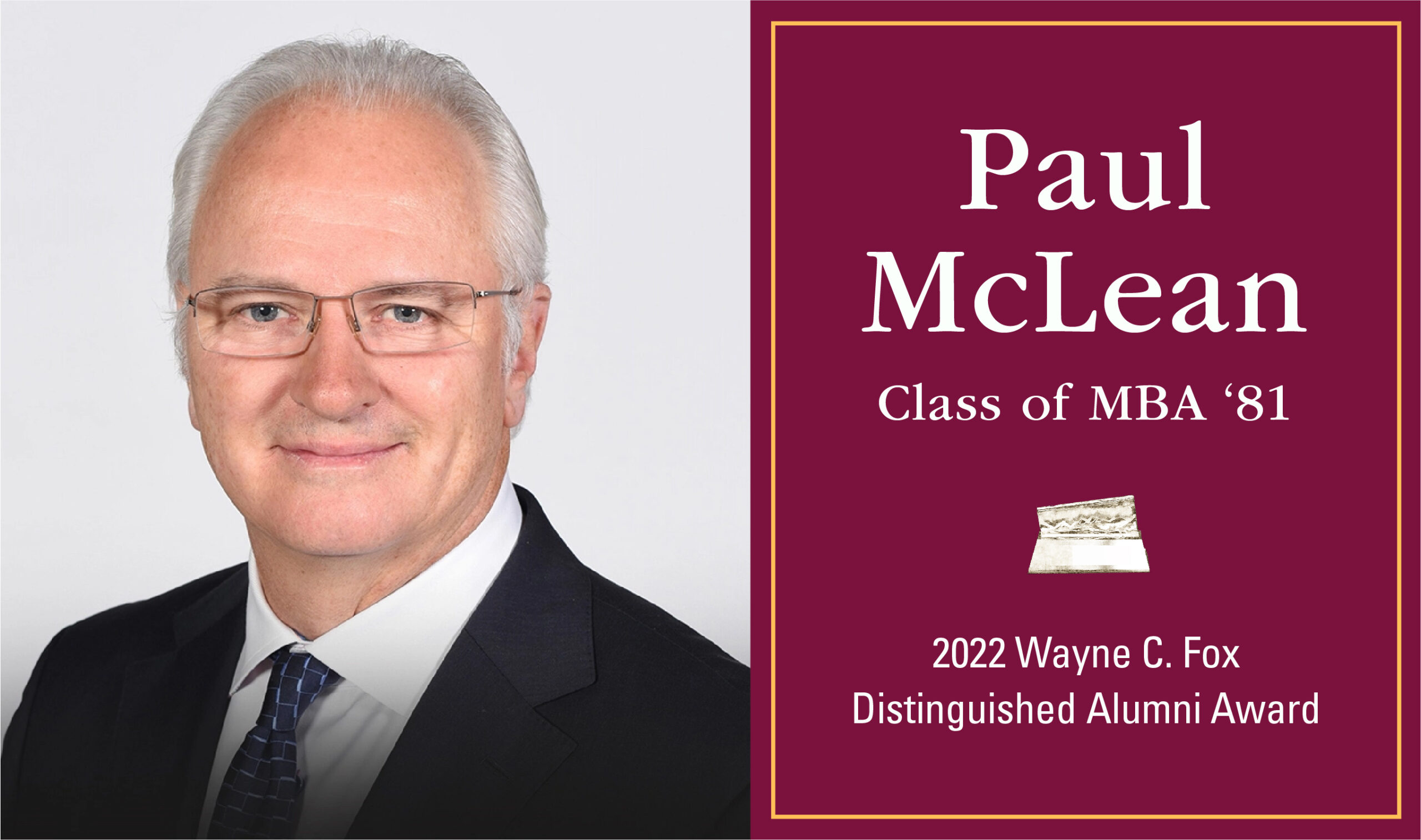 From day one as a student at McMaster, Paul McLean realized the importance of education and that maintaining good relationships would be crucial to his future success.
Raised in a six-generation family dairy business in Peel County, McLean's parents instilled in him that relationships are the backbone of business. He took an Honours Bachelor of Science degree in Statistics and Computer Science at McMaster and then completed an MBA degree at the DeGroote School of Business in just one year. Throughout that time, he and his roommate attended every course together and after graduating in 1981 with the same degrees they both began their careers at Xerox Canada (and still remain best friends today).
After eight years, McLean was recruited as president of Triathlon Equipment Leasing, where he also served on the board of directors of the Canadian Finance & Leasing Association. In 1993, he co-founded Maxium Financial Services, an organization specializing in mid-market lending to several vertical markets including the healthcare and golf industries. McLean's vision to "build an organizational culture that fosters creativity, inclusivity and long-term customer relationships" helped to make Maxium a leader among private financing companies, boasting a financial portfolio of more than 35,000 customers with an investment balance of over $1 billion. Maxium was awarded the distinction of being one of Canada's Best Managed Companies five years in a row.
In 2016, Maxium was sold to the Canadian Western Bank Group of companies and McLean became the CEO of CWB Maxium Financial, responsible for leadership, innovation, strategic direction and overall profitability. His zeal for golf was the impetus for one of the company's successful niche financing markets—golf course financing and golf equipment leasing.
An avid golfer, McLean served as the 2015 president of Golf Canada and on the executive committee and board of the Golf Canada Foundation. He was named by the National Post as one of the Top 25 most influential people in Canadian golf.
"I was big into golf as a kid, and later on got back into the game as part of business and building relationships. The more I played, the more engaged I became. I soon had a bird's eye view into the industry and built a fantastic network of active golf industry relationships."

---
That golf network gave him the opportunity to purchase and become CEO of Turf Care Products Canada in 2019, a leading turf equipment, irrigation systems and parts supplier to the Canadian golf and sport field industries, and one of Canada's Best Managed Companies.
In 2021, McLean launched a new finance company, Care Lending Group (CLG), where he retains the CEO role and has been joined by a group of former Maxium executives who all share long-time relationships. He also serves on the boards of several organizations, including Öviinbyrd, CLG, CABOT, Turf Care, Aquimo and the Golf Canada Foundation. In addition, he supports the Crohn's and Colitis Foundation of Canada and Southlake Hospital.
But perhaps an even bigger impact McLean has made is through his philanthropy. Over the years he has given student bursaries at McMaster as well as to player development at Golf Canada and the Muskoka Food Bank. And in 2019, he and his family gave a $15-million gift to the DeGroote School of Business to help construct the new McLean Centre for Collaborative Discovery, a state-of-the-art collaboration, networking, and study space, equipped with interactive tools and technology to help students learn and work together to solve real-time real-world problems.
"My family is now three generations at McMaster, and my parents taught me the importance of community. My family is committed to make an impact in education, healthcare, sport and community. People always come first."

---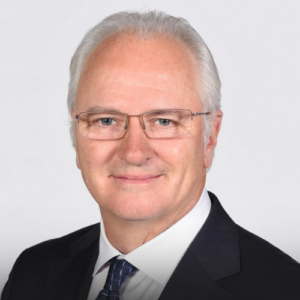 Paul McLean (MBA '81) is the 2022 recipient of the Wayne C. Fox Distinguished Alumni Award.
The Wayne C. Fox Distinguished Alumni Award was first presented in 2000 to its namesake, Dr. Wayne C. Fox. Each year the legacy of the award continues to recognize our outstanding alumni.
The DeGroote School of Business is looking forward to honouring Paul McLean at a special Accolades celebration on June 9 at the Fairmont Royal York in Toronto. For more information and to register, please visit the DeGroote events page.