The economics of climate change
May 6, 2021
|
Contributed by Rebecca Hull, Marketing and Communications Strategist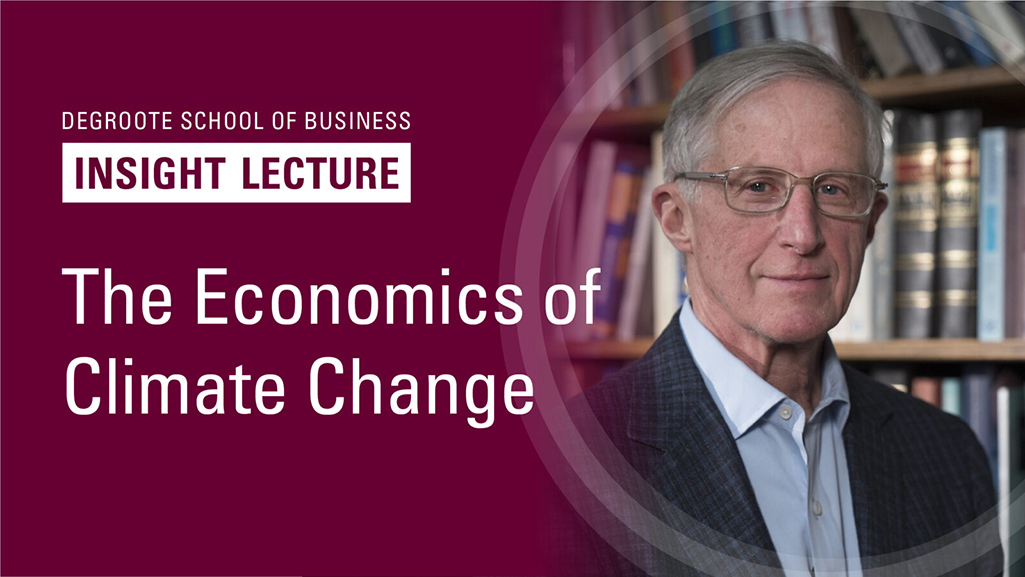 The United Nations has said that now is the time to address the climate crisis. It's not too late for individuals and businesses to start taking action. Business leaders worldwide are responsible for engaging in climate change solutions. That is why the DeGroote School of Business hosted the 9th annual Insight Lecture on April 27, 2021. We invited Dr. William Nordhaus, winner of the 2018 Nobel Prize in Economic Science, to speak about the economics of climate change.
Over 1,000 people, including academics, international students, government officials, and environmentalists, registered to attend the virtual event. Dr. Nordhaus addressed critical questions, including the costs of climate change and optimal climate change policies.
This DeGroote Insight Lecture was graciously supported by Adam Felesky, Chief Executive Officer, Portage Ventures, a great friend and champion of the DeGroote School of Business and McMaster University. His generosity and commitment to higher education help ensure that these opportunities continue to be available to our DeGroote Network.
Dr. William Nordhaus' insights about the economics of climate change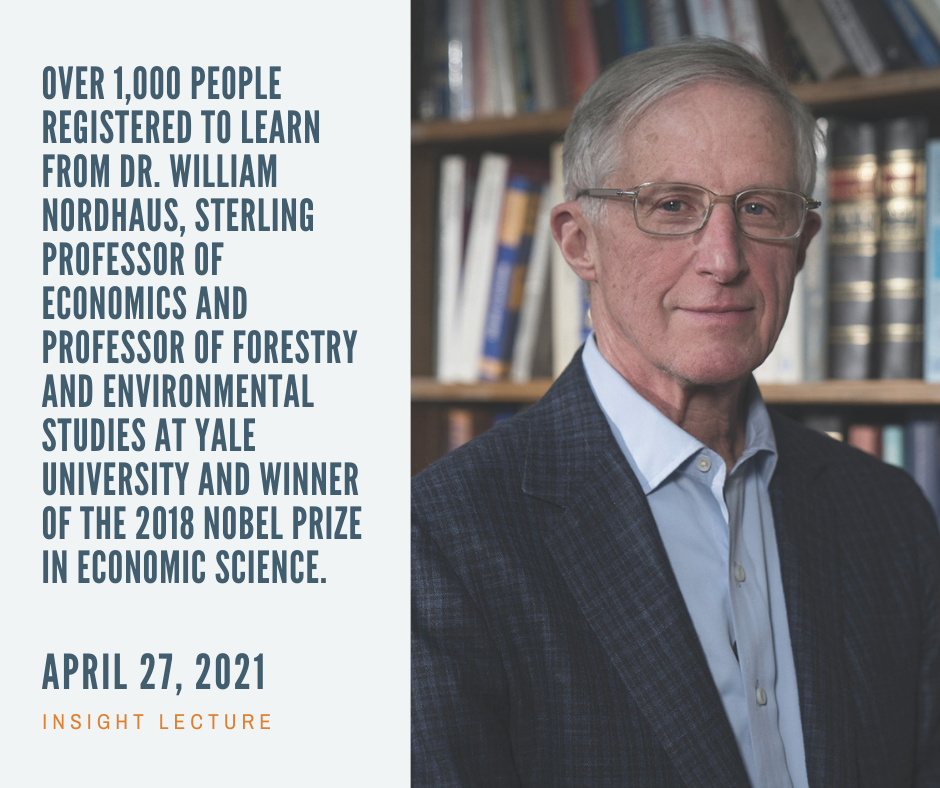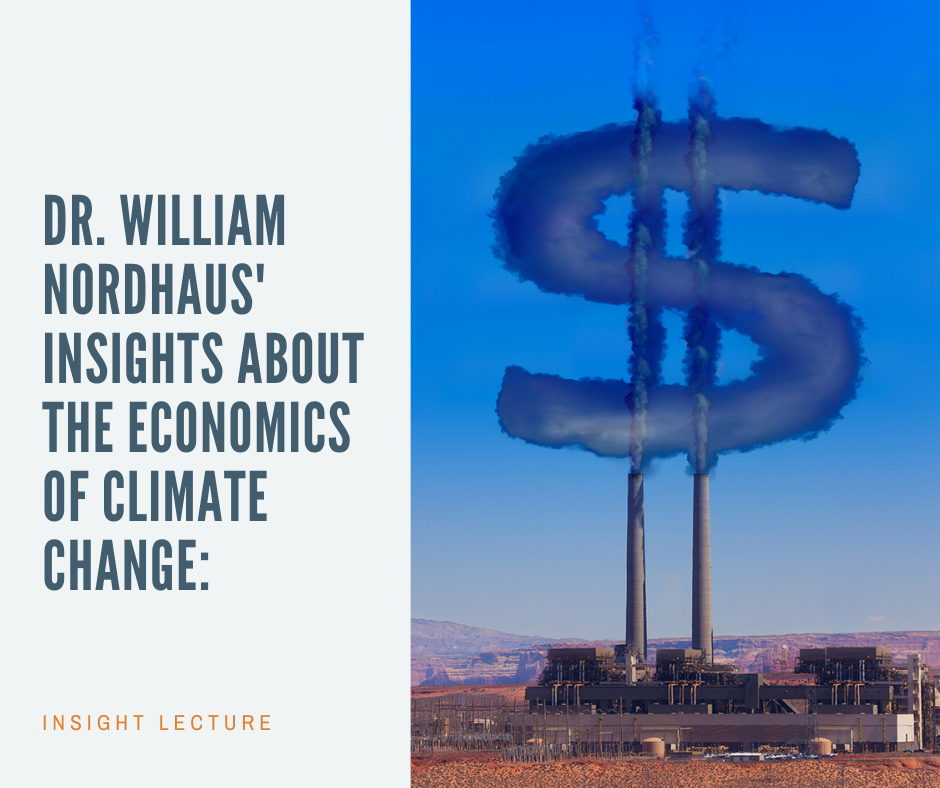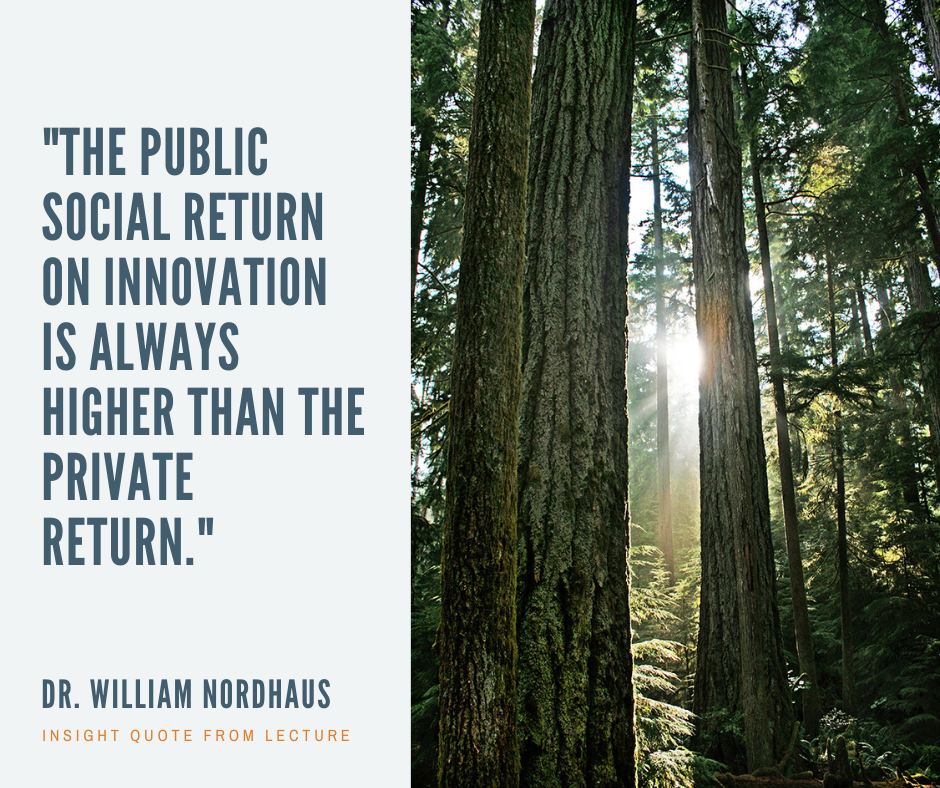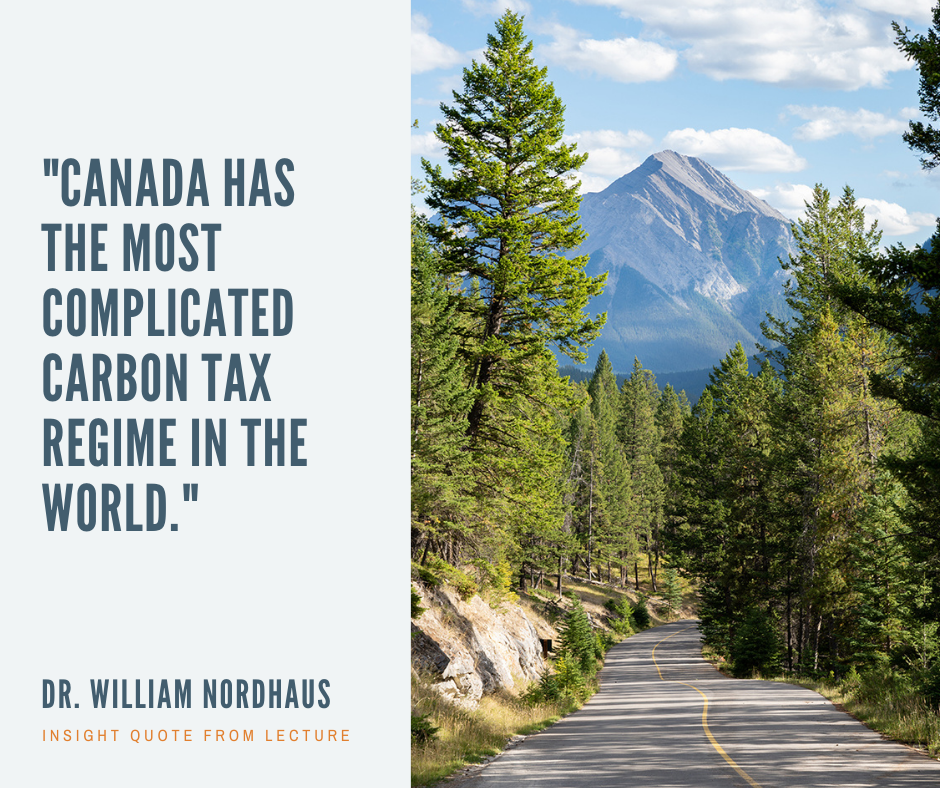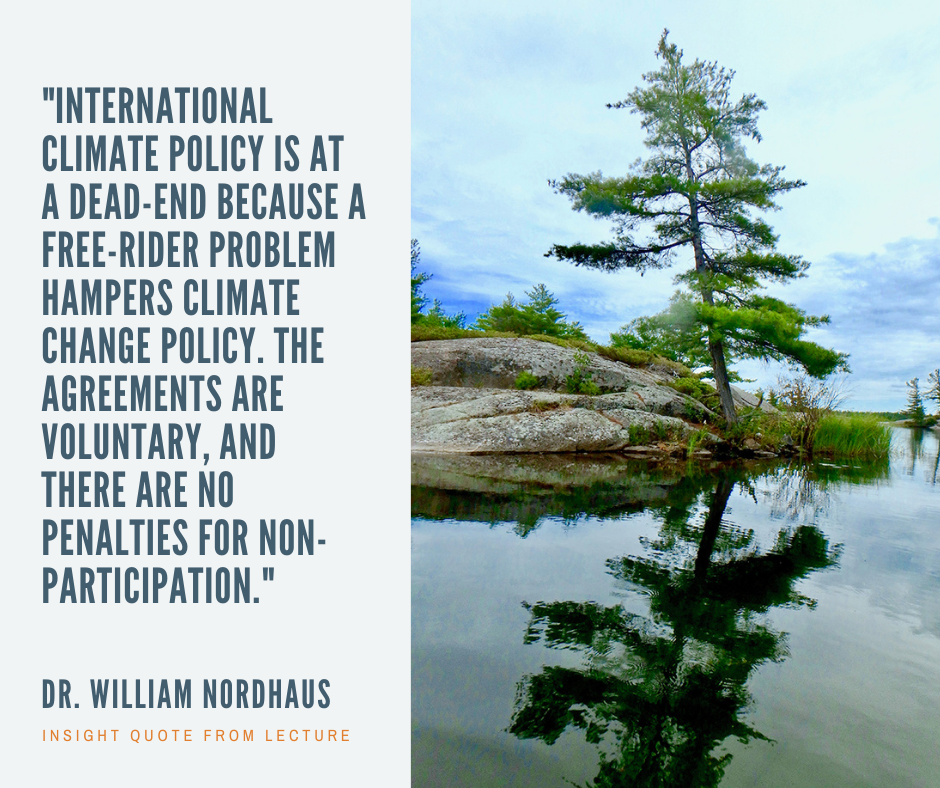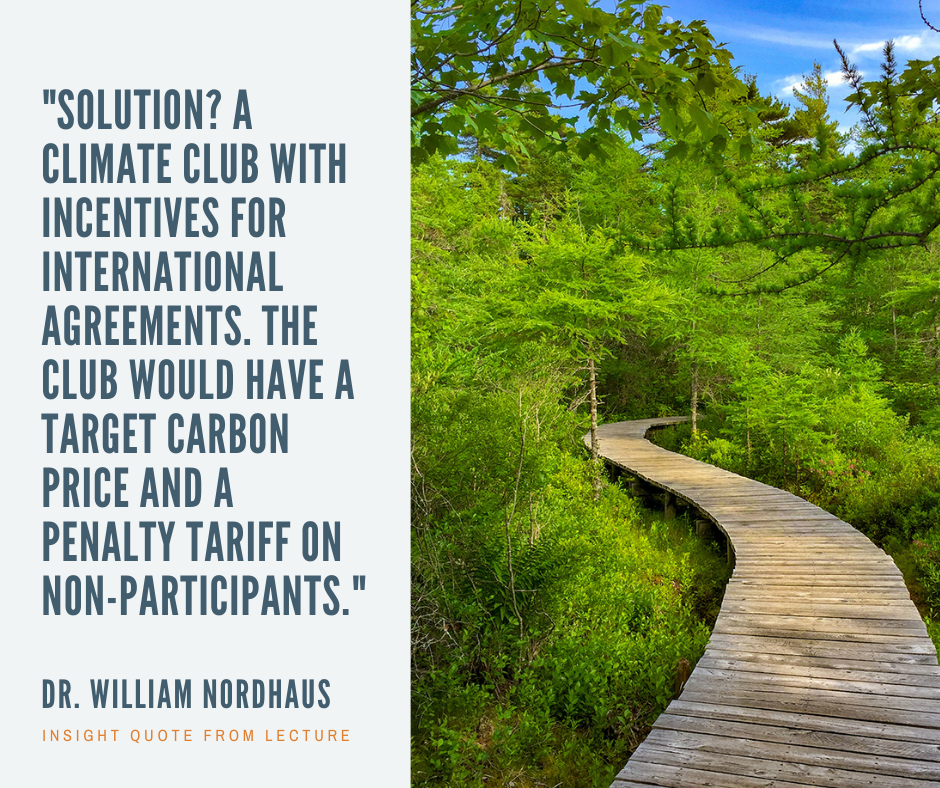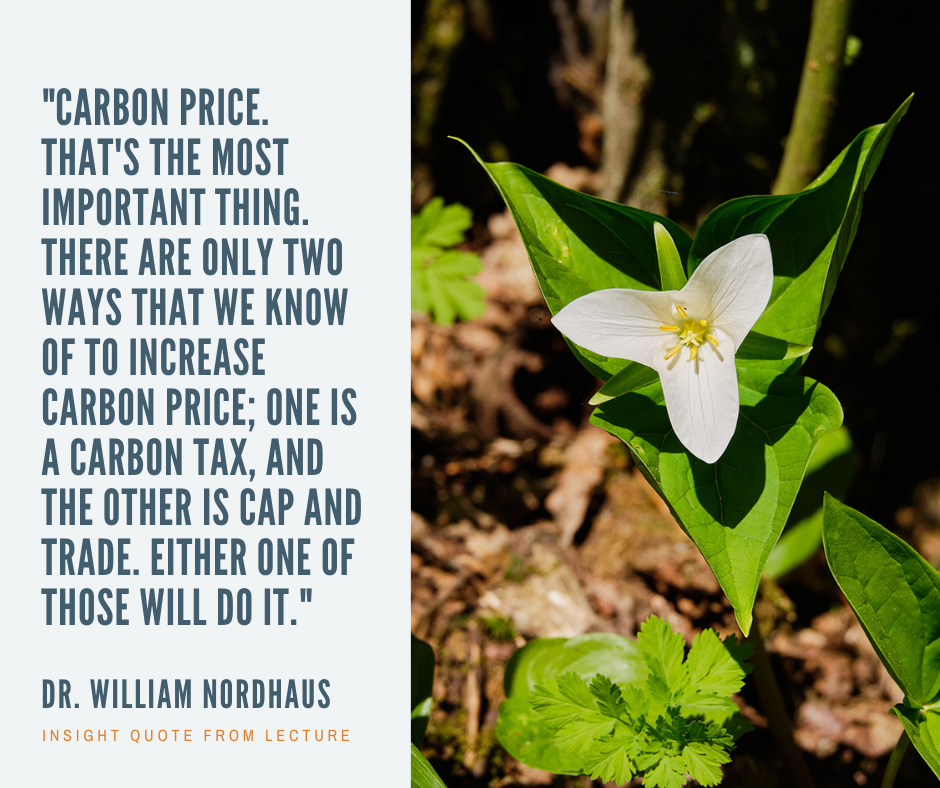 About Dr. William Nordhaus
Dr. William Nordhaus is the Sterling Professor of Economics and Professor of Forestry and Environmental Studies at Yale University and winner of the 2018 Nobel Prize in Economic Science.
Dr. Nordhaus completed his undergraduate work at Yale University in 1963 and received his Ph.D. in Economics in 1967 from the Massachusetts Institute of Technology. He has been on the faculty of Yale University since 1967 and has been a Full Professor of Economics.
Professor Nordhaus has studied wage and price behavior, health economics, augmented national accounting, the political business cycle, and productivity. He is a member and senior advisor for many research academies and is the author of many books.
His major work focuses on the economics of climate change, developing models that integrated the science, economics, and policies necessary to slow warming. He was awarded the Nobel Prize in Economic Sciences in 2018 "for integrating climate change into long-run macroeconomic analysis."
DeGroote Insight Lecture series
The DeGroote School of Business is proud to continue its Insight Lecture series, featuring world-class speakers, researchers, and alumni in industry leadership. We bring leading business voices from around the globe to share their insights on critical business topics.
Bringing academia and industry together is an integral part of our mission at DeGroote to bring value and knowledge to the broader community. We host many events and invite our faculty members, top-tier speakers, and thought leaders to impart their knowledge and expertise to all of us.