DeGroote Grad Equips Kids With Backpacks and Confidence
August 18, 2022
| Hamilton, ON
Contributed by Izabela Shubair, DeGroote Contributor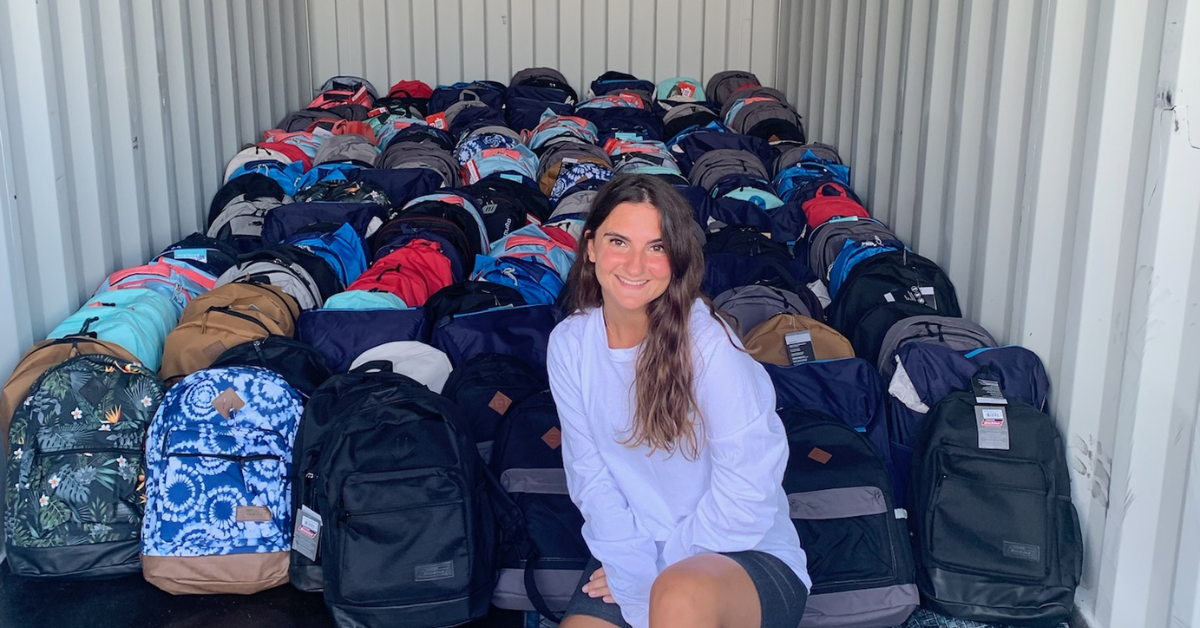 Blerina Ago still remembers the joy she felt in 2004 when, as an eight-year-old, she opened up a Christmas gift to discover school supplies. Ago always loved stationary and backpacks, and having immigrated with her family to Canada just four years prior, brand new school supplies were not always something her parents could afford. Eighteen years later, the DeGroote alumnus is helping to instill the same sense of excitement in the next generation. Through her non-profit charity, Backpacks for Brainiacs (B4B), Ago raises funds to purchase backpacks and school supplies for children in need.
"Getting those school supplies that Christmas is a core memory for me," says Ago, who graduated from DeGroote's Bachelor of Commerce, Finance program in 2018.
"New school supplies make you feel so confident. With B4B, we understand that we aren't alleviating poverty, but we're breaking one barrier. These kids can come to school with a brand-new backpack and supplies and feel like they aren't different from any of the other kids."

---
Backpacks for Brainiacs started as a passion project the summer Ago graduated. The organization went from collecting $1,200 in its first year to raising more than $25,000 since, and has equipped 375 students with fully loaded backpacks and additional supplies. Each year, Ago and her team — which includes her brother and fellow DeGroote graduate, Arber Ago, and her best friend, Anisa Shembitraku — partner with local organizations. For its 2022 efforts, B4B has expanded its reach to four organizations.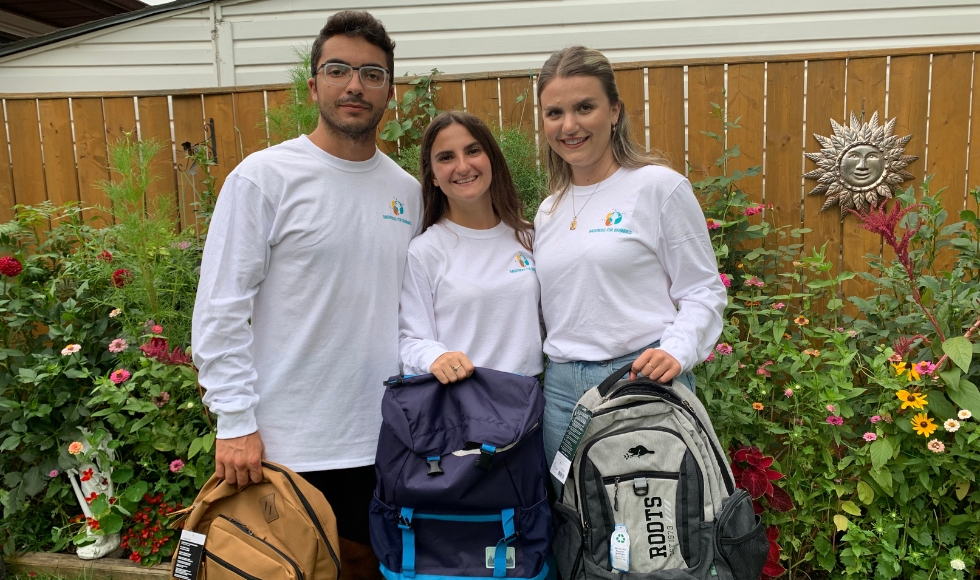 "We are trying to build a sustainable model and backpacks can last more than one year, so for organizations we worked with previously, we are refueling them with supplies and more backpacks as they need them," explains Ago. "Organizations we haven't yet worked with are getting backpacks and school supplies."
This year, B4B's main partner organization is Empowerment Squared, which enables newcomer, racialized, and marginalized communities to succeed through various initiatives including mentorship and professional skills development. B4B is also donating backpacks to the YWCA Hamilton. Why Not Youth Centre and LARCH After School Program, to which Ago has a special connection, are receiving school supplies.
"All of these organizations are doing great work in the community," she says. "I was very close to the LARCH After School Program because I tutored there when I was still at DeGroote. I've received photos of some of the kids with their backpacks and their beaming smiles. They are always so grateful and excited. Those are such feel-good moments."

---
In trying to meet its biggest fundraising goal yet of $20,000, Ago, who works at Tim Hortons head office on the Retail team, says the B4B team is feeling the effects of the global supply chain issues. They have come up against both school supply price increases and shortages in-store. That's where Ago simultaneously applies her DeGroote education and turns to her community.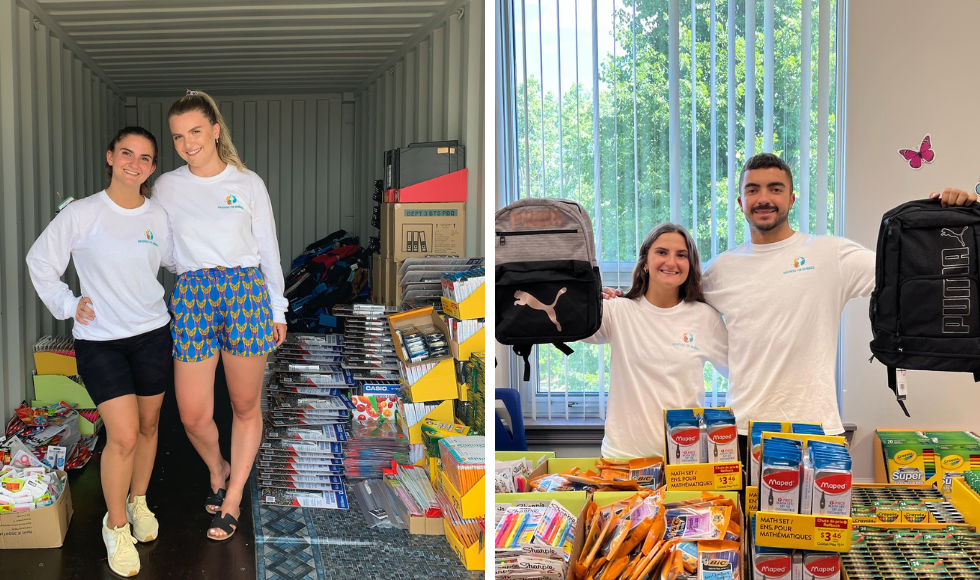 "Even though it's a charity, we graduated from Business and we are business savvy in how we manage and track expenses and budget, which helps," says Ago. "I also gained a lot of skills in networking, which makes recruiting when I make cold calls easier."
"But, overall, this is a true community effort. I'm no more than a community facilitator and it's really cool to see the community effort and excitement and how it brings us closer together."

---
To learn more and donate, visit backpacksforbrainiacs.com.