Articles
Tag:
community
News, research, and other announcements.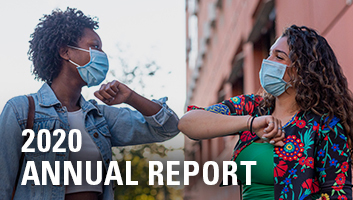 April 13, 2021
DeGroote's 2020 Annual Report tells the story of how our community adapted during these unprecedented times.
November 19, 2014
Mark Stewart's commitment to community engulfs his life. He is a champion for the arts, his alma mater, his city, and his global community.