COVID-19 drives digital transformation in health care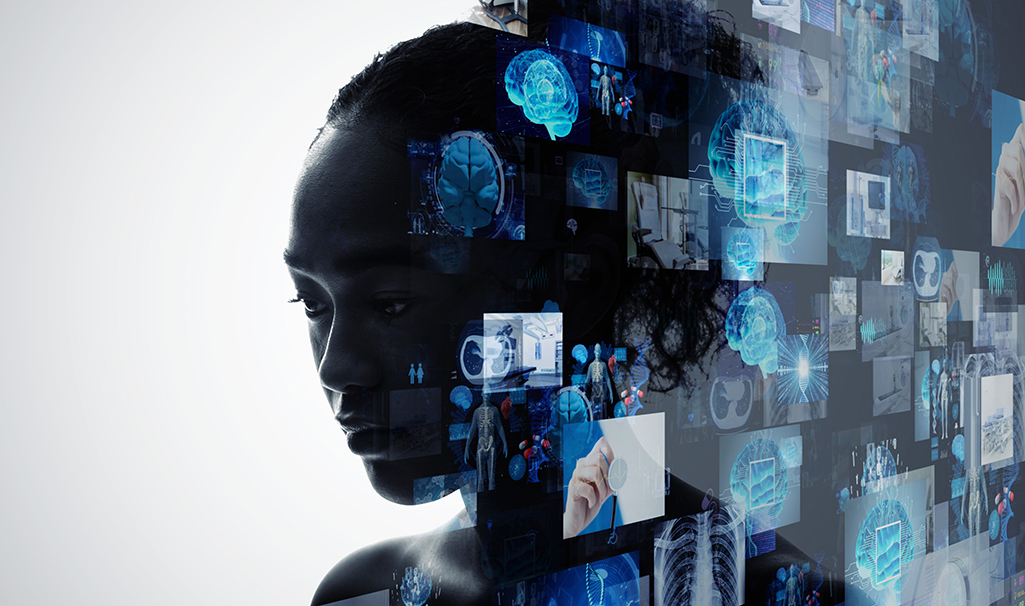 Heidi Chau is a psychiatrist, Julie Maranda is a physician, and Nathan Williams works in pharmaceuticals. While all three are in vastly different areas of the health care industry, they are part of a group of six health care professionals currently enrolled in DeGroote's Executive Master of Business Administration (EMBA) in Digital Transformation program. It's a trend, say the students, driven by COVID-19's disruption, which has propelled the medical field into a space of digital transformation.
Trend of digital transformation
"I feel we are at an important transition point with COVID. The resistance to change is being overcome by the necessity for change," says Maranda. In addition to being a physician, Maranda is the chief-of-staff and interim VP, clinical programs, at Hawkesbury General Hospital in Hawkesbury, an eastern Ontario town of 10,000.
"Innovative ideas are finally getting considered in an industry that is traditionally very slow to evolve," says Maranda. "[When I was considering schools], the digital transformation specialization gave DeGroote an edge because it broke out of the silos of specialty streams, instead of bringing us all into the future together.

---
Similarly, Chau primarily consults with family physicians and is the Edmonton Early Psychosis Intervention Clinic's physician lead. She says COVID has pushed the pace of innovation in the mental health care space in various ways. For example, prior to the pandemic, many mental health providers in Alberta were not using telepsychiatry or consulting via video.
I've been able to do virtual consults, which has allowed me to reach patients who otherwise would not have access to a psychiatrist," Chau says. "Now, I'm hoping to push the boundaries even further. The timing is ripe for disruption in the medical field. Those of us choosing to learn about digital transformation are choosing to lead and innovate."

---
New digital technologies
Williams' industry, meanwhile, has seen a constant inflow of new digital technologies. He, however, says in his experience, they have always been reactive. As a cardiovascular specialty representative for pharmaceutical company Sanofi, Williams' key account sales role often requires him to meet with physicians. During COVID-19's lockdowns, that ability stopped overnight, forcing Williams to use digital platforms to reach his clients.
"The sudden and direct change in how our business is run and the impacts the pandemic is going to continue long after a vaccine is available. I wanted to be on the leading edge of the digital transformation," Williams says. "The ability to immerse ourselves and be equipped to lead our digital transformation was the opportunity I was looking for."
EMBA in Digital Transformation
DeGroote's program is the world's first EMBA to concentrate on teaching students how to manage digital systems. They use those systems to make data-driven decisions. Students learn to lead complex and diverse teams in digital environments and recruit exciting new talent. Most of the program is facilitated online. Students also attend four residential modules to learn from faculty instructors in the classroom and industry experts onsite.
"The EMBA is as much about content and curriculum as it is about the people and the connections you make," says Chau, who started the program in July with her peers. "My classmates have inspired me to think outside the box, ask new questions, and consider new possibilities. The curriculum focused on digital transformation will give me the necessary skills to turn possibility into reality."
In just over three months, I have already gained invaluable tools to be able to bring back the learnings into my organization. The biggest benefit is the sharing environment fostered by the School," says Williams. "There is such a broad array of business professionals from all different backgrounds. It is fantastic to be able to learn from each other just as much as from the faculty."

---
Leveraging technology in health care
All three professionals have different career goals around digital transformation. Still, they say that the EMBA's holistic approach to the subject matter will greatly benefit them. Chau says that given the heightened awareness of, and renewed interest in, mental health due to COVID, it is ideal for exploring new models of care. Her goal is to leverage technology to match the right intervention, with the right person, at the right time. Williams is looking to advance his sales career. And Maranda hopes to use her learnings to help transform health care delivery in line with the quadruple aim — better outcomes, lower costs, improved clinician experience, and improved patient experience.
"The industry is so diverse, and the needs are many. But one constant is that there is a need for change across all spectrums," says Williams. "I believe the skills learned at DeGroote will aid in these changes, whether you are an industry-based professional or a medical practitioner."