Driven by teamwork, collaboration and determination: Meet two of our BCom students
September 23, 2019
| Hamilton
Contributed by Meagan Keane, Communications Specialist, Student Experience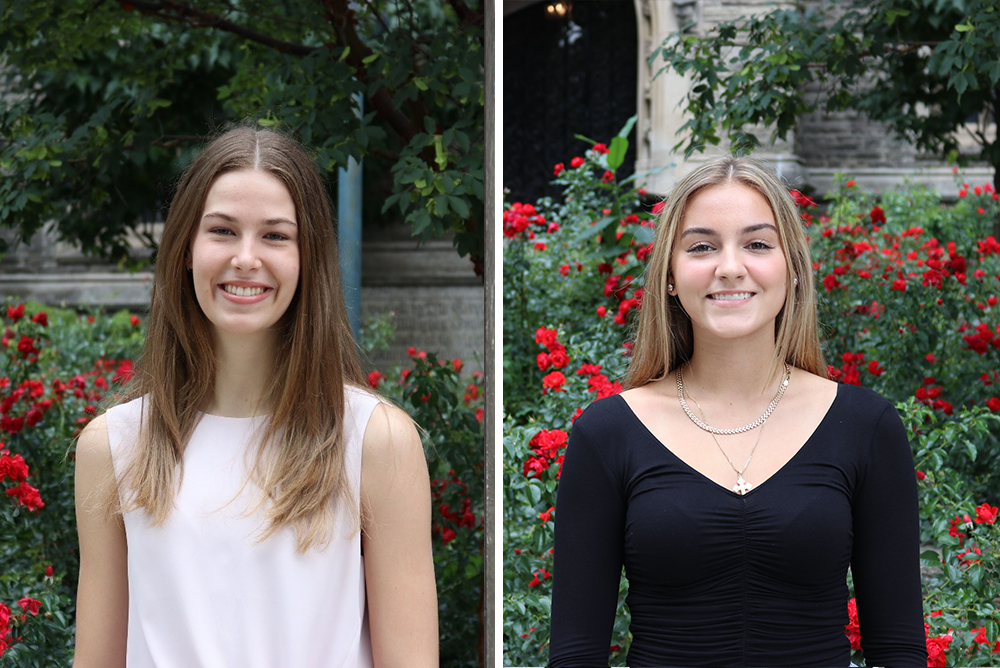 A varsity athlete from British Columbia. A first generation student from Hamilton.
Pietra and Ana, two new undergraduate students discuss their experience to date and their motivations for attending DeGroote.
Pietra K.
Growing up in Whistler, B.C., Pietra knew coming to McMaster would be a big adjustment but was surprised at how quickly she felt comfortable in her new environment.
Recruited to play on the women's varsity basketball team, she remembers touring the school in February and meeting an Associate Dean who stopped to say hello to her assistant coach.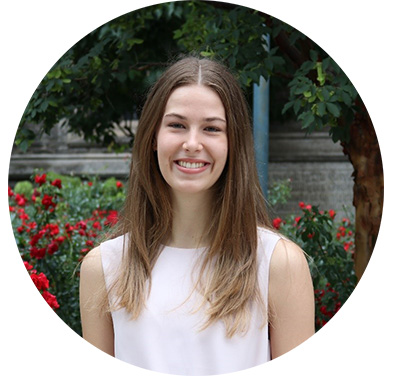 "He spent the next five minutes asking me about my plans and talking to me about the school," she recalls. "Anyone else in that position could have just said hello and walked on by. Right away I felt like people here go out of their way to make the school feel like home."
When asked about what drew her to DeGroote specifically, she mentions the values of collaboration, generosity and innovation as key factors.
"Those are all things that are important to me, but it was really cool to feel them as soon as I stepped on campus," Pietra says. "I already knew that DeGroote would be an amazing school, but as I learned more about it and talked to people who went here, I found that those values really stood out."
Pietra credits basketball for teaching her how to problem-solve and persevere, two skills that she knows will help her as a student. "During a game, when things aren't going your way, you have to push through no matter how you feel," she says.
Already, she identifies the importance of teamwork and how it will translate from basketball court to business.
To hear Pietra tell it, "teamwork is such an important skill … being able to share ideas and work through problems is so valuable."
Ana K.
Growing up, Ana always knew university, and McMaster specifically, was in her future.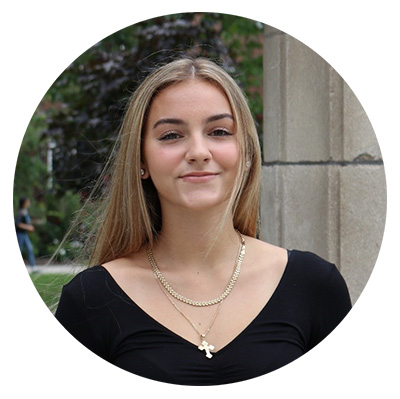 "I'm the first person in my family to go to university," she proclaims. "My parents were really happy that I decided to come to McMaster!"
Ana's parents and older sister emigrated to Canada from Serbia in 1997, a fact Ana reminisces on whenever she gets stressed out by school.
"My parents came to this country for a better life; so that we could have opportunities," Ana says. "I'm always thankful for that and when things get hard with school, I always remind myself of that. It's really important to me – it motivates me."
Ana's interest in business piqued in high school, so it was fitting that during May at Mac she attended DeGroote's presentation and immediately identified with the program. From the "support teams, tutoring services and student clubs," she knew that this was the best fit for her.
As classes are now underway, what's the one thing Ana wishes she knew before the start of term?
"I wish I knew how helpful the professors are," she says. "They're so encouraging and care a lot for their students. I didn't expect to have so much help and support here."
For more information on DeGroote's undergraduate program please visit ug.degroote.mcmaster.ca.