Equal representation of women in tech
April 27, 2021
|
Contributed by Rebecca Hull, Marketing and Communications Strategist
Milena Head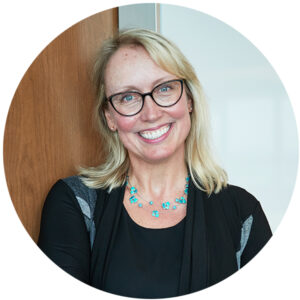 Professor, Information Systems
Tech is the future. Very few people would dispute this, especially during these COVID times. Information and communication technologies have been fundamental to allow businesses and industries to survive and thrive during the pandemic. It is unclear what our new normal will look like post-COVID. One thing that is certain is that technology and technical innovation will play an even more critical role in every sector of our economy. Now more than ever, we need to address the systemic underrepresentation of women, especially diverse women, in tech.
Gender diversity in tech matters.
From a business perspective, evidence has repeatedly shown the importance of diversity for success. Increasing gender diversity in a company's leadership tends to be associated with greater returns and revenue. Women bring different perspectives, ideas, opinions, and experiences to the table. Gender diversity enables better problem solving and decision-making, allowing companies to perform better and deliver better value. Not to mention, diverse representation is essential for any industry where technology is fundamental to shaping value creation. It just makes business sense to have a more gender-balanced workforce.
Technical innovations continue to transform our personal and professional lives. We must be increasingly mindful of the numerous ethical and moral issues that arise from technology use. Tech companies must consider the unintended benefits and consequences of the products and services that they create. Furthermore, as technology has become a fundamental part of everything we do, women must have as much say in the technology evolution as men do.
Gender-diverse work teams are essential in the tech industry. So, how can we get there?
Several initiatives and incentives may help recruit women to tech-oriented educational programs and career paths. I would focus on the more fundamental approach of mentorship through role models. These women role models can generate that spark of interest and fan it into a passion for the next generation of tech leaders. Suppose we provide young girls with ample and strong role models of successful women in tech. In that case, we open their horizons to new opportunities.
We sometimes lose sight of the fundamental impact our role models and mentors had on us during our childhood. I have been very fortunate to have had some phenomenal women in my life. They inspired my courage, confidence, and relentless conviction to follow my passion. The women in my life taught me that mathematics is fun, new technologies and ideas inspire curiosity rather than fear, and that my voice is worth being heard. Let's flood the young girls of this generation with positive, strong female role models in tech leadership. It's not only good for business, but for us all.

Paula Gardner
Associate Professor, Communication Studies and Media Arts, Faculty of Humanities
Research shows that women, particularly BIPOC (black, indigenous, and people of colour), queer and transgender women, are strikingly underrepresented in internet, technology, communication, media (ICT/M), and educational spaces. Rates of women in ICT/M spaces peaked in the 80s. But these numbers have plummeted globally and in Canada in the 21st century. Also, women are particularly underrepresented in leadership roles — only 10% of senior tech managers in Canada are women. How does it continue today amidst a cultural movement to remedy systematic gender and race-based discrimination?
Why does gender diversity matter?
First, women's diverse experiences are excluded. That means that ICT/M learning, dialogues, and imaginings are being led by a small, elite, and disproportionately male population. This not only limits the innovation of products and services but also creates inaccessible work and educational environments. Second, the lack of women in ICT/M spaces also limits the size of the labour pool and perpetuates cycles of economic disparity and generational poverty for women, particularly BIPOC women. Finally, to build an environmentally, socially, and culturally healthy future, we need to ensure that the ICT/M industry and educational spaces encourage gender, ethnic, and racial diversity.
In the words of feminist ICT/M scholar Anne Balsamo, we can't simply 'add women and stir' to remedy this problem. Without shifts in organizational structures and values, ICT/M educational and industry organizations replicate bias and fail to recruit, train, support, and promote diverse women. The good news is that shifting organizational practices and values can ignite change. Feminist ICT/M researchers have shown that we can create gender-diverse ICT/M organizations by mentoring (by men or women), amplifying women's voices and crediting their ideas in classrooms and meetings, and establishing awards for diversity-inspired innovation, and training for diverse workplace management.
Fostering an environment that supports workplace equality.
Organizations can institute change by training people in workplace equity and diversity and adding EDI requirements to hiring and promotion policies. It is also crucial to provide daycare, flexible work hours, and educational benefits that support women. In fact, ICT/M organizations should take lessons from the successes of the many Canadian BIPOC women ICT/M entrepreneurs whose industries succeed because they foster diverse workplaces, reach for a diverse market, and rigorously support workplace equity. Such exemplary industry examples include AirMatrix, Canadian Association of Urban Finance Professionals, KinkyCurlyYaki, Brother Vellies, all founded by BIPOC Canadian women.
These women leaders ensure a more diverse ICT/M future by creating diverse work communities and providing mentoring and funding opportunities for BIPOC students, workers, and the community. We should follow these BIPOC women leaders in our efforts to spark gender and race diversity within Canadian ICT/M education, industry, and innovation spaces.