Finding Success in the Front End of Innovation (Part 1)
The front end of innovation, or the conceptual stage before formal product development begins, is a critical part of any innovative business' success. The decisions made during this stage usually set the pace for future activities, and the process is integral to the activities conducted in the new product development and commercialization stages of a business. Yet, despite the importance of the front end process to the development of innovations, there is only a handful of papers that cover the elements that are important to its success. Recently, in an effort to better understand those elements, Peter A. Koen, Heidi M.J. Bertels, and Elko J. Kleinschmidt collected and analyzed data from 197 large, US-based companies. As part of this three-year, big data study, the researchers analyzed organizational elements in the front end of innovation that contribute to the success of both incremental innovations and radical innovations.

Using the NCD Model to Understand the Front End
The researchers used the New Concept Development (NCD) Model in their analysis. This model provides a vocabulary for understanding and explaining the activities that occur in the front end. It consists of three parts: The engine, the wheel and the rim. The engine explains the structural elements of an organization that initially fuel the front end process. These elements include:
Organizational attributes
Vision strategy
Culture
Teams and collaboration
While the engine describes the organizational backdrop, the wheel describes five activity elements that occur in the front end: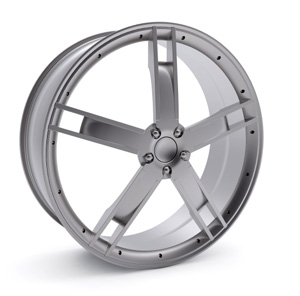 Opportunity identification: The process of identifying unmet needs in a new or existing market.
Opportunity analysis: An organization's analysis of its external environment to better understand opportunities.
Idea generation and enrichment: When an organization systematically develops and recodifies ideas, while using an IT-based system to enrich them through research and development.
Idea selection: When an organization systematically reviews and selects ideas based on specific criteria.
Concept definition: An organization's ability to develop a raw idea into a product that can be manufactured, marketed and sold.
The engine and wheel components of the NCD model describe internal elements of an organization's front end. The rim describes external environmental factors that affect the engine and the wheel elements. In part 2: Going Deeper Into the Engine
Elko Kleinschmidt is a leading expert on the process of new product development, portfolio management of new products, and success factors for new product development programs. He is a recognized researcher in the field of new product development, innovativeness and the impact of the international dimension on new products.