From Demolition to Development: MCCD Construction Update
August 25, 2022
| Hamilton, ON
Contributed by Joanna Williams, DeGroote Writer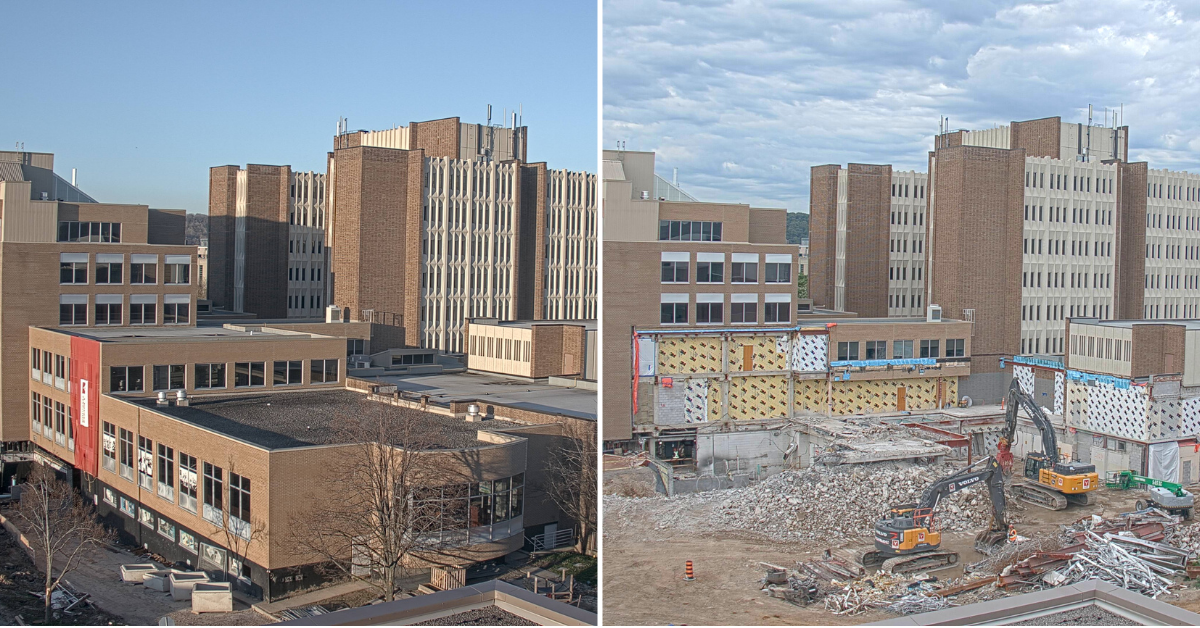 As you visit campus this fall you will notice some significant changes to the landscape around the DeGroote building on main campus. Construction of the new McLean Centre for Collaborative Discovery officially began at the end of August 2021, but the most dramatic transformation of this new state-of-the-art 10-storey facility began in June 2022 with demolition of the old building.
Watch as the building has been carefully taken down over the past several months.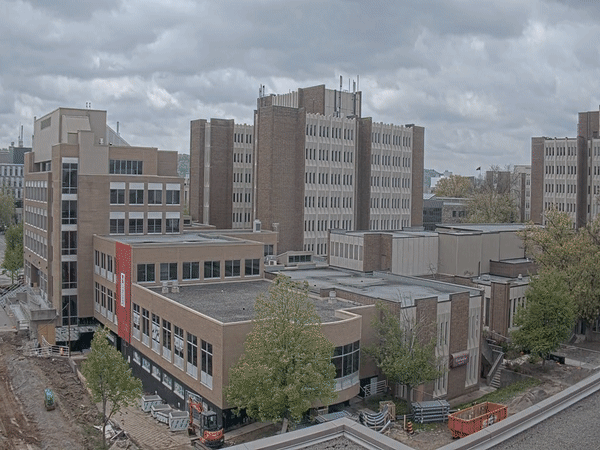 "This marks an exciting transition as we move from the demolition to the construction phase," says Khaled Hassanein, Dean, DeGroote School of Business.
"This is more than just a new building on campus. This structure represents the future of learning, collaborating and engaging together. The McLean Centre for Collaborative Discovery is the new home for undergraduate and graduate business students, and students from all across McMaster. This important milestone means we are one step closer to transforming business education for the future."

---
Demolition has included the removal of key functions for DeGroote, namely Innis Library and Celebration Hall. However, these spaces will find new homes in MCCD once complete. Demolition activities will be complete in a few weeks and the impact these early works have had to closures of Stearn Drive are now over, just in time for the new academic year.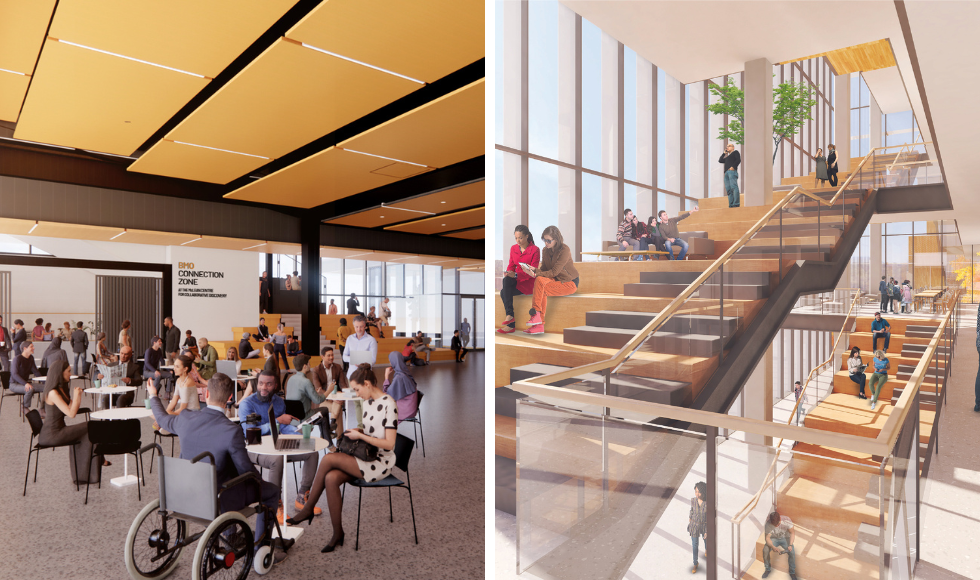 Interesting Building Features
We spoke with Marc St-Jean, Projects Director, Facility Services, Design and Construction at McMaster, who shared a few interesting facts about the new building:
The MCCD will be considered a 'Smart Building'. The plan is to implement smart building technologies that will make the building more predictive to its users and a more welcoming and easier to use environment overall.
State of the art AV systems will be integrated into the lecture hall and active learning spaces.
Window coverings will be automated in several areas to optimize natural light levels in spaces based on use.
Targeting LEED Gold certification – Leadership in Energy and Environmental Design (LEED) is a green building certification program used worldwide.
Raised floor systems on multiple floors allow for efficient distribution of hot and cold air and distribution of electrical components. This also allows for future installation of other elements more easily without needing to open up walls and ceiling spaces.
Each floor will have 10 single-user washrooms that can be used by all genders.
There will be a full-service kitchen on the 10th floor with a 5,000 square foot banquet hall.
A bridge on L1 and L2 will connect the learning spaces between DSB and MCCD.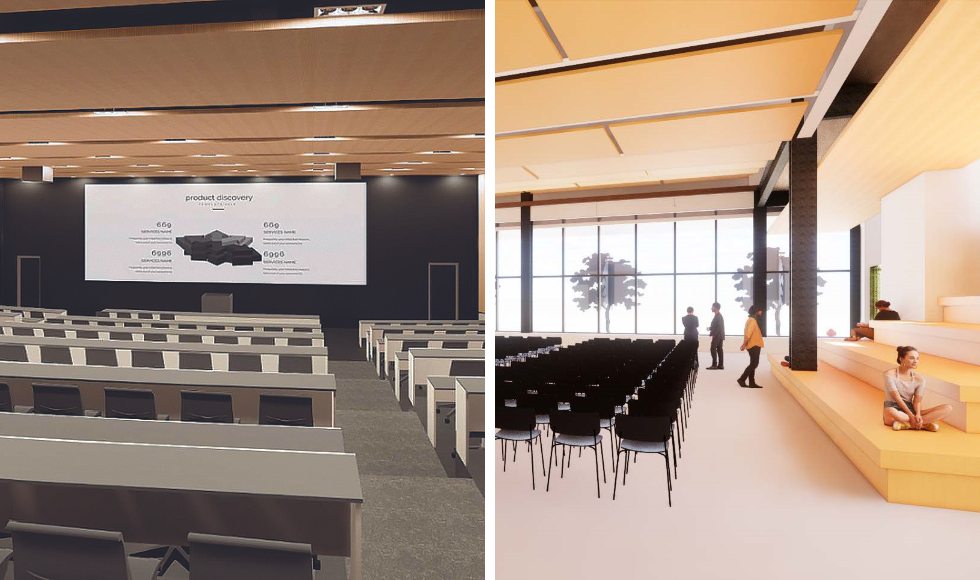 As students begin returning to campus, they will be able to see the new building take shape. Reinforcement of the foundation and formation of the new building basement has started, with new construction beginning at the end of summer.
"It is impressive to see the progress being made and how this new building will offer students unique experiential learning opportunities," says Paul McLean, MBA '81. The McLean family provided DeGroote with a transformational gift to construct the new McLean Centre for Collaborative Discovery. "We are quite literally building from the ground up a learning space that will support students and prepare them for the future of business."

---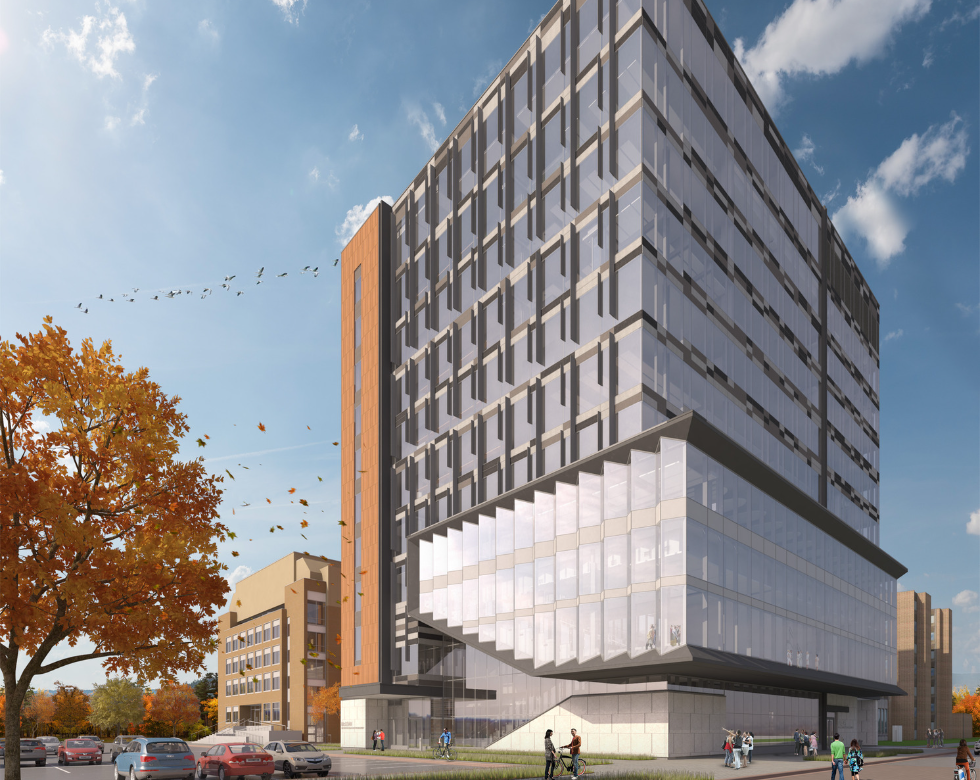 About the McLean Centre for Collaborative Discovery (MCCD)   
MCCD is a new 10-storey building located adjacent to the current DeGroote building.
Welcoming ground floor will have a café and light-filled open spaces where students can collaborate, engage in discussions, and participate in major events.
Several floors will have learning "hubs" or "labs", organized spaces for students, faculty members and business partners to collaborate on solutions for the challenges facing the world of business in the 21st century.
This state-of-the-art learning environment will facilitate interactive, interdisciplinary teaching and learning, and will be a premiere destination for students to discover, learn, and collaborate.
This new home for DeGroote students is funded by the University, a transformational gift from the McLean family, and the generosity of alumni and industry partners.
Discover more about the McLean Centre for Collaborative Discovery.