Honouring Michael G. DeGroote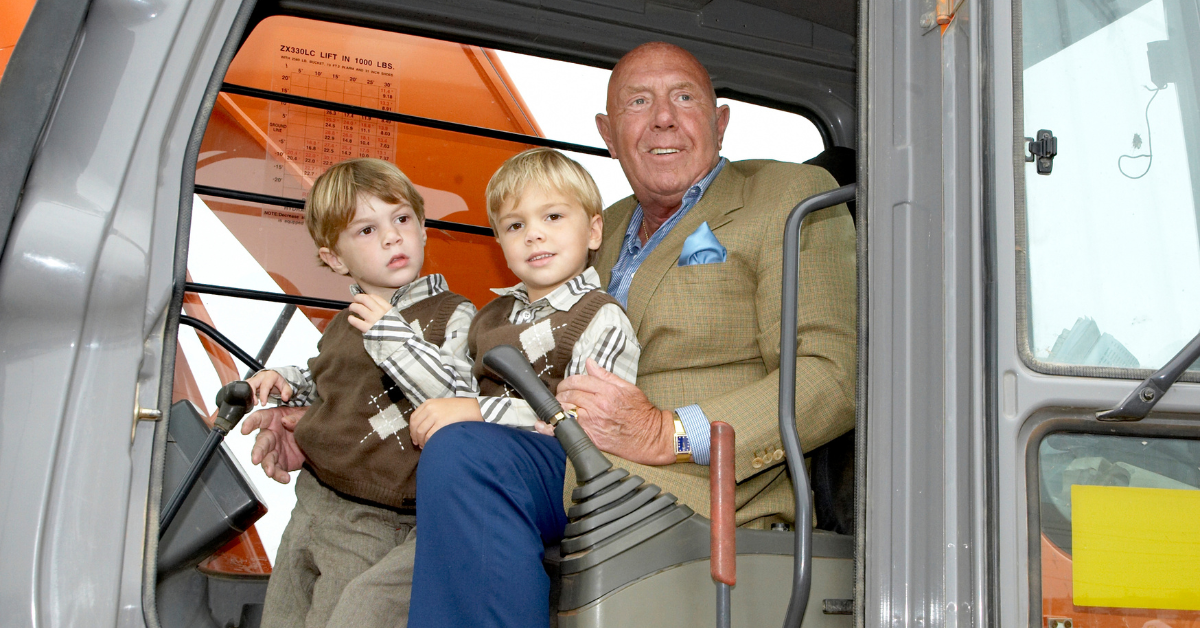 Dear DeGroote community,
It is with deep sadness that I share the news that Michael G. DeGroote passed away on September 12.
Michael G. DeGroote was a philanthropist, entrepreneur, leader and business icon. His life can be described as the quintessential Canadian business success story.
He was born in Belgium and immigrated to Canada with his parents when he was 14 years old. An entrepreneur at heart, he started his first business as a teenager and after a couple of business ventures he made his first million dollars before his 30th birthday.
As a national and international business leader, he helped to put McMaster and our business school on the world stage. Michael G. DeGroote began his relationship with McMaster in 1987 with a $3 million gift to the Faculty of Business. This investment led to the creation of the DeGroote School of Business building, which is the current home for our DeGroote community.
During the ground-breaking ceremony on September 13, 1990, Michael G. DeGroote said:
"When I struggled in business 32 years ago, young and lacking in education, I made a promise to myself that if and when I became successful, I would make a contribution to education."

---
In 1992, the Faculty of Business was renamed the DeGroote School of Business and became the first named business school in Canada.
In 2003, Michael G. DeGroote gave McMaster a landmark gift of $105 million – the largest cash donation in Canadian history.
In 2014, Michael G. DeGroote announced a new gift of $50 million to increase the university's focus on health leadership and biomedical research. It seeded interdisciplinary collaborations between the Faculty of Health Sciences and the DeGroote School of Business which resulted in development of the Health Leadership Academy.
A leader and innovator, Michael G. DeGroote's legacy will continue to live on. He is the namesake of our business school, and the name DeGroote has taken on a special meaning for us. DeGroote is our identity. We are DeGroote and our students, faculty, staff and alumni make up the DeGroote community.
Our School's core values of innovation, collaboration, and generosity are traits that are exemplified by Michael G. DeGroote. These are values we live each and every day, and we will continue to cultivate at the School. Grit, determination, and generosity are a few of the words used to describe Michael G. DeGroote. It is interesting to note that these very same words are often used to describe our students.
Michael G. DeGroote's support has helped us thrive as a school that fosters interdisciplinary thinking and evidence-based approaches to transform business and society. We shared the goals of developing people, nurturing leaders, and supporting education – and university education in particular. He regularly demonstrated these tenets over the years through the giving of money, time, and passion.
As one of Canada's great entrepreneurs, Michael G. DeGroote sets a high bar and strong example for our students. Not only was he successful in business, but he was also generous in sharing his success. Our business school, students and entire community deeply appreciate the support and generosity from Michael G. DeGroote and the entire DeGroote family.
For more information, please visit our website.
Sincerely,
Khaled Hassanein
Dean, DeGroote School of Business