Melody Adhami: Billion Dollar Woman
January 7, 2020
|
Contributed by Rebecca Hull, Marketing and Communications Strategist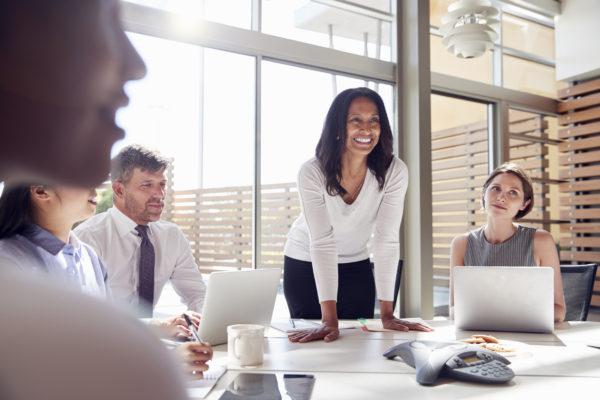 Women still only make just under 80 cents on every dollar that men make in 2019. Men rank their job performance 33 per cent higher than equally performing women. Self-employed women think they must charge lower rates than their male counterparts to get and keep clients. Men are almost four times more likely than women to work in a tech occupation.
You have probably heard all these statistics before. What you haven't heard as much about is that there are women who are breaking down barriers, moving the dial to bring more diversity into the tech sector, and continually strive for success in a male dominated industry. Melody Adhami, MBA '07, CEO of Havas Canada, is one of these women who is challenging the status quo and formulating new technologies to enhance the human experience.
In 2007, Melody co-founded Plastic Mobile, Canada's leading mobile marketing agency. Melody's foresight has paved the path for unparalleled success in mobile marketing. While the name Plastic Mobile may not ring a bell, the apps certainly do. Plastic Mobile has built over 250 mobile apps, with eight million average downloads, four billion average weekly sessions. Her work has garnered more than one billion dollars in revenue for clients such as Rogers, CIBC, Tangerine, Pizza Pizza, Student Price Card, and Realtor. The Globe and Mail even dubbed Melody as the "Queen of Apps".
Key to Success
The key to Melody's success is that she sees every no as a suggestion. It is ingrained in her DNA to change the nos and can'ts into yeses. This has allowed her to lead countless groundbreaking initiatives in mobile marketing, work with leading brands, and grow her business at an astronomical rate year after year. Driven by her passion to lead people into the digital space and her unwillingness to accept no as an answer, Melody continues to inspire and encourage young women to never give up.
"Don't give up. Be tenacious and don't let that drive in you burn out due to a hard day or week or month. You are capable of whatever you set your mind to, so go out and show the world that," says Melody Adhami.
DeGroote Women's Professional Network
Melody demonstrates that we all should challenge ourselves to be innovative thinkers and make a difference. Melody shared her insights on the barriers and limitations she has experienced during her career as well as her tips for success for women looking to grow their careers at the DeGroote Women's Professional Network event on January 16.  For more information about the DeGroote Women's Professional Network, please visit: https://www.degroote.mcmaster.ca/degroote-womens-professional-network/.