Oliberté pivots from manufacturing shoes to masks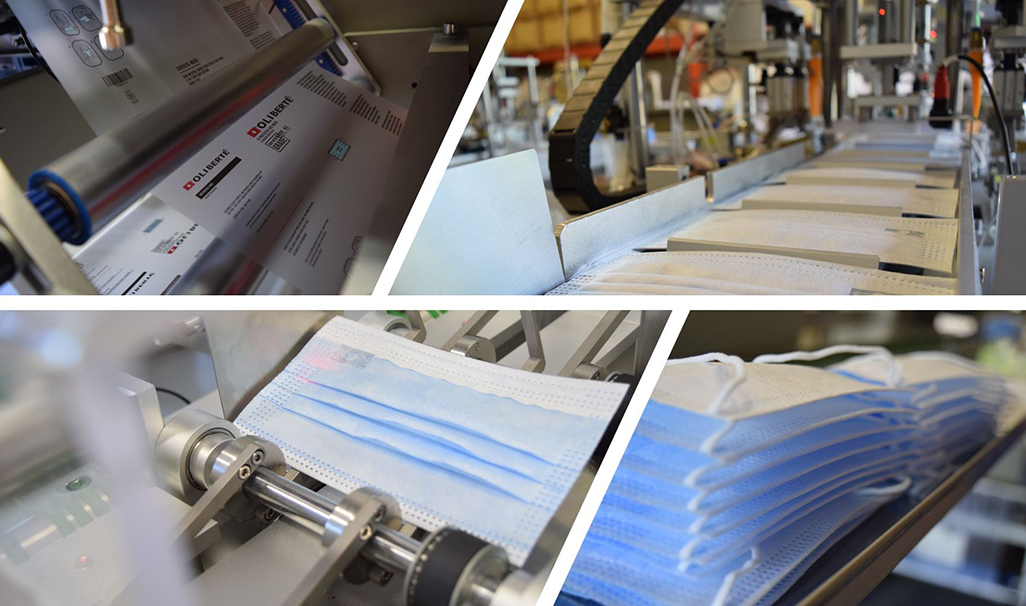 DeGroote Master of Business Administration (MBA) alumnus Tal Dehtiar is no stranger to being adaptable. When the cost of maintaining the world's first and only fair trade-certified shoe factory in Ethiopia — which produced items for his premium rugged lifestyle brand, Oliberté — became too much, he brought the manufacturing to Canada. When he decided he needed another brand to offset Oliberté's mainly fall offerings, he purchased Viking Sandals. So, when COVID-19 hit and retailers closed their doors, Tal pivoted again. This time, his business savvy is also helping millions of people, as Tal has become a face mask manufacturer.
"I was talking to my partner in China, where we made Viking Sandals, about what else we could do," he says. "In the town where we make our sandals, it turns out that there's actually quite a few face mask manufacturers. Instead of doing quality control on the shoes, we redeployed our staff to find and source other mask manufacturers in the area. Through that brainstorming idea, five weeks later, we got our Health Canada licence."
3.5 Million Masks
Since becoming an essential business this spring, Tal was able to hire back his staff and has provided millions of masks to organizations such as McDonalds, the Government of Manitoba, the City of Regina, Cumberland County in Pennsylvania, police departments, and long-term care facilities. To further bolster production, Tal purchased machinery to make some of the masks in Oakville, Ontario, where he can manufacture 3.5 million masks per month.
That allows us to provide masks to people quicker. It's more affordable, and made in Canada, which is something I'm always really proud to do whenever I can," he says of the local operations. "We are a socially-minded brand, so we use that as a rallying cry to make sure we're transparent with our customer base."

---
While Tal has faced challenges regarding the government awarding contracts to bigger vendors, he says a mindset of "doing good while doing well" was something DeGroote helped him foster during his time in the MBA program.
"While I maybe didn't fit the norm, both being entrepreneurial and socially-minded, when I was doing my MBA. I was amazed that Mac encouraged my way of thinking and was supportive of it," says Tal, who graduated in 2004.
Tal's Entrepreneurial Journey
Interestingly, Tal's entrepreneurial journey — which also involved co-founding MBAs Without Borders, an international charity acquired by Pixera Global in 2009 — includes previous experience dealing with a pandemic. While at DeGroote, Tal worked at St. Michael's Hospital on a chemical and biological team, outfitting people with masks during SARS. While that opportunity 17 years ago further helped him define his purpose, it's today's reality that highlights his advice to aspiring DeGroote entrepreneurs.
"Part of that is chance and coincidence. DeGroote allowed me to figure out the entrepreneurial business person I wanted to be," he says of coming full circle. "Did I think this time last year that I'd ever be selling masks? No. But sometimes an opportunity opens up, and the question is, 'Are you ready to jump at it?' That doesn't mean taking advantage of that opportunity and being exploitive. It means you need to be a chameleon and adapt to the everchanging environment while also knowing when to say no. Be aware of what you can and can't do versus trying to do everything."