Photo Essay: Day in the Life with Sarah Rotella

Who supports you throughout your life and are actively engaged in your success? Tell us about them.
My family and friends are truly the rocks in my life. They support me every step of the way, through both the accomplishments and the setbacks. Only 10 minutes from campus, I have had the pleasure of living at home with my family throughout my four years of university. I have brought them along my journey in academics and extracurriculars for as long as I can remember. I have also expanded that support system and built some of the most influential friendships, specifically through being involved at DeGroote. These key people are the ones who remind me of my resilience during times of stress and celebrate with me in times of joy. Without them, the start of my final year as an undergraduate would look very different.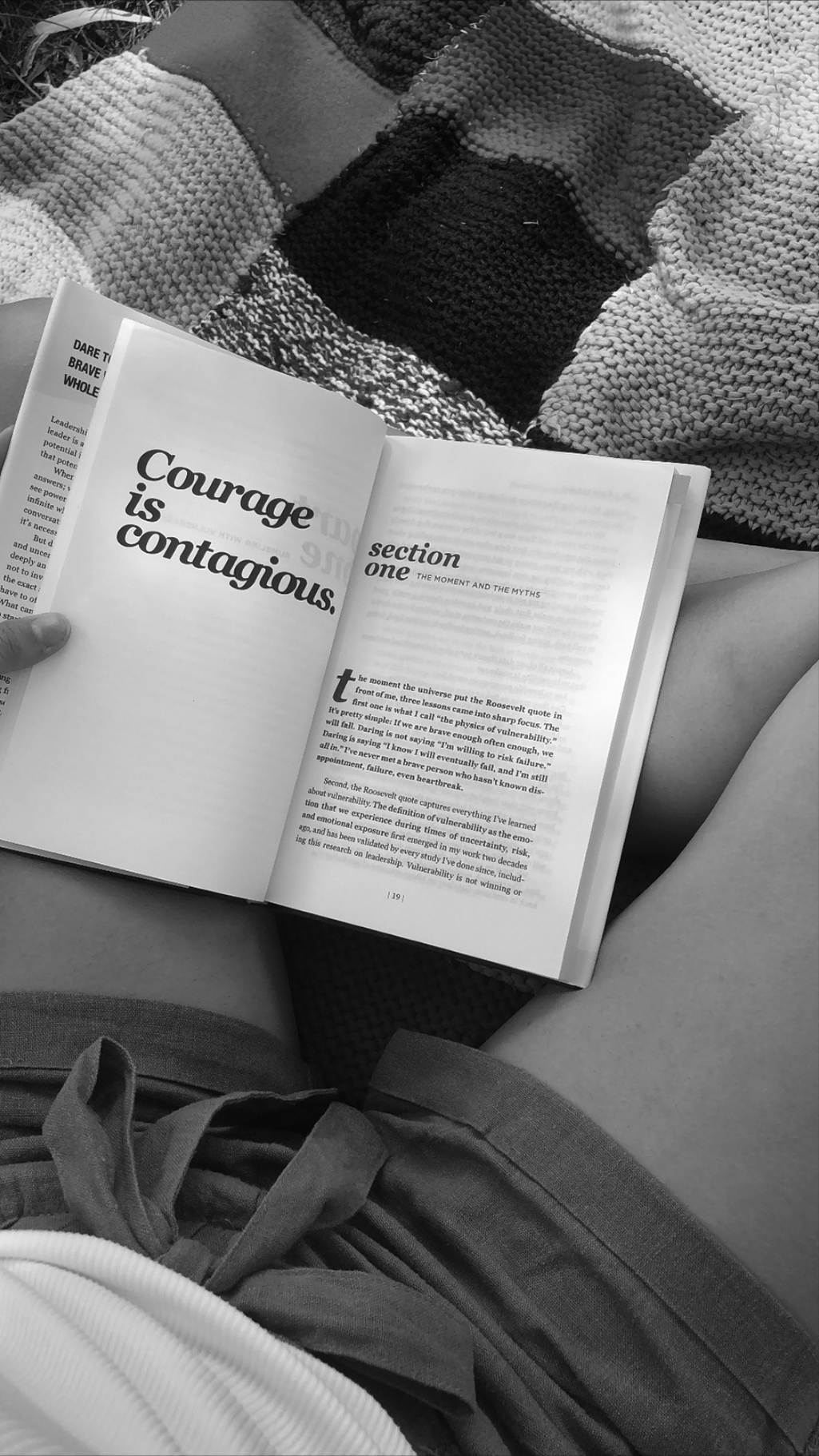 How do you thrive at university?
When meeting incoming students, I am often asked what the secret is to university. My answer will always be balance. I am so grateful that I could start sports at a young age, which taught me the importance of balancing multiple commitments and managing my time from the get-go. University is all about time management; whether it is classes, studying, extracurriculars, athletics, or social life, there are many ways to spend time. My secret is finding a way to do it all. I genuinely believe that the initiatives that I have gotten involved in outside of the classroom have enhanced my undergraduate experience. I thrive by applying myself in the things that I am passionate about to complement my dedication to my studies.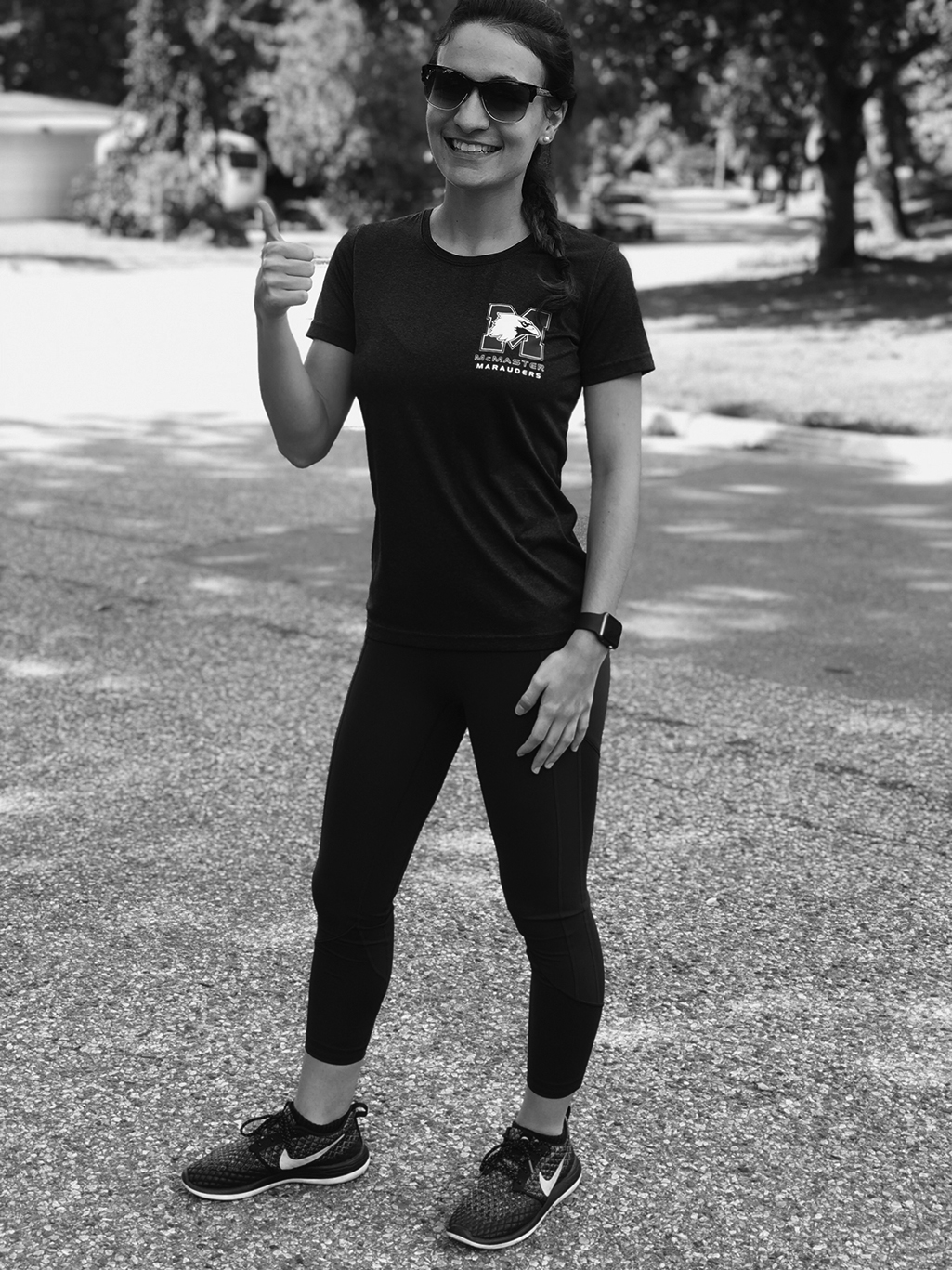 What does entering your final year mean to you?
Entering my final year feels surreal. Over the past four years, DeGroote and McMaster have become my home. As I look back on my university experience, it is bittersweet to hear the words "final year." This particular year's uniqueness makes it that much more meaningful to me. What excites me about starting school this year is the creativity and innovation of a virtual environment. I am curious about how classes, clubs, and events will adapt to engage the DeGroote community. I intend to wrap up my final year being just as involved as always, living in the moment, and soaking in every last memory that I get to make at McMaster. "Final year" may mean the end to an incredible university experience, but that brings so many new beginnings – and I can't wait.
How do you lead a team of over 100 ambassadors during these times?
These times are new and challenging for everyone, and I always look to continuously grow as a leader. To me, two critical aspects of leadership are communication and empowerment. When leading a team, I strive to establish frequent, open, and transparent communication amongst everyone – this is particularly important when most interactions are online. I also believe in empowering each team member because I think that the word TEAM means that "Together Everyone Accomplishes More." During these times, it may be normal to feel disconnected or isolated, emphasizing the value of working together. I am super excited about leading a team of over 100 DeGroote Ambassadors and representing exactly how strong the DeGroote community is.
What skills are you gaining as a Bachelor of Commerce student?
As a Bachelor of Commerce student, I am gaining so much more than a degree. I have practiced and enhanced my collaboration skills through the focus on group work in several classes and experiential learning outside of the classroom. I have also developed strong written and oral communication skills over the past four years. Whether in a formal presentation setting or simply having more confidence in an interview, communication has proven critical to my growth as a Commerce student. Throughout my time at DeGroote, I have learned how to be a well-rounded student and a professional. With technical skills learned in class and a plethora of networking and professional development opportunities, I feel thoroughly prepared to enter the workforce upon graduation.

What did a WFH day look like as an intern with KPMG?
Due to COVID-19, my summer internship was unable to occur as initially planned. However, I had the opportunity to participate in a modified internship called the KPMG Power Up program. Although different than expected, it was an invaluable experience to connect with fellow interns, learn about KPMG as a top employer, and develop both personally and professionally. A typical day involved sessions with professionals from different service lines, virtually shadowing my mentor through client work, and self-study time. It allowed me to broaden my skills set with data and analytics, and learn about leading in a virtual world. The highlight of my internship was competing with a team in the National Innovation Challenge – where we developed an innovative response to the pandemic. It was gratifying to represent our region on a national level and present in front of over 300 people after putting in all the time, effort, and virtual meetings.