The future of finance: Katya Malinova brings expertise in blockchain and fintech to DeGroote
September 10, 2018
| Hamilton
Contributed by Andrew Baulcomb, Communications Officer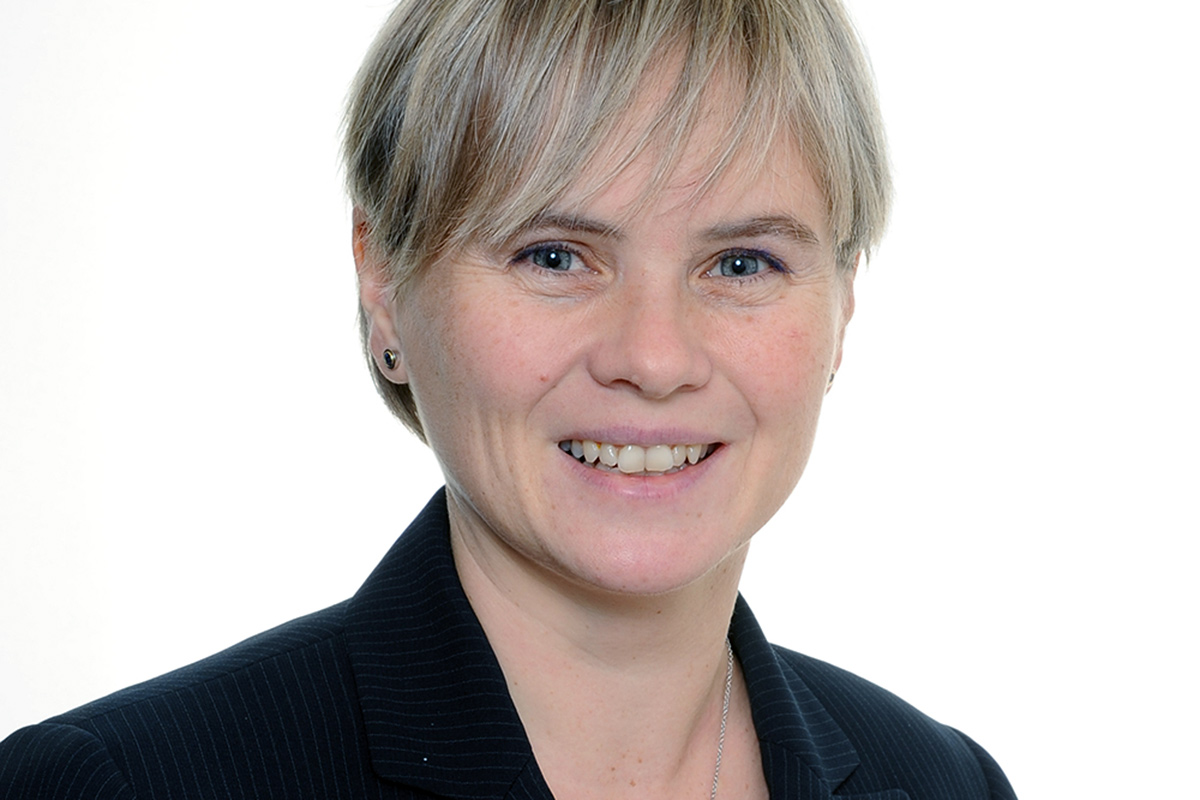 Katya Malinova, an emerging academic leader researching blockchain and fintech, has been appointed to the role of Mackenzie Investments Chair in Evidence-Based Investment Management.
The position is funded through a generous gift from Mackenzie Investments and Power Corporation of Canada.
Malinova joins DeGroote by way of the University of Toronto's Department of Economics, where she most recently held the title of Associate Professor. She also served as Co-Director of the Master of Financial Economics Program (MFE) from 2015 to 2018.
"It's important that my research is impactful, and I knew the best place to further my work was at DeGroote," she explains. "I was also very impressed with the calibre of students coming from McMaster, as I encountered many of them in Toronto."
While at DeGroote, she's planning to undertake research related to market structure, fintech, and blockchain – specifically, how the latter will impact financial services in the near future. She's also interested in the rapidly-emerging global study of crypto-securities and crypto-assets.
"We are very excited that Katya Malinova has joined the DeGroote School of Business," says Anna Danielova, Associate Dean, Faculty Affairs and Accreditation. "Her innovative research will further enhance the research reputation of the School.
"It will also have broad, valuable impact on business and economic policy," Danielova continues. "Katya's knowledge of the institutional features of Canadian stock markets make her an important contributor to the policy discussion centered on stock market design, both in Canada and in abroad."
"As a leading investment management solutions partner, we know the world of finance and see firsthand how the industry continues to evolve at a rapid pace with new technologies, products, and services," says Barry McInerney, President and Chief Executive Officer, Mackenzie Investments.
"I am thrilled that Katya Malinova has been selected to fill the Mackenzie Investments Chair in Evidence-Based Investment Management – and even more excited to see how her research will broaden everyone's understanding of these new innovations," McInerney continues.
Born in the former Soviet Union, Malinova spent much of her childhood north of the Arctic Circle in the city of Murmansk. She later moved with her family to the small town of Sosnovy Bor, west of Saint Petersburg, on the shore of the Gulf of Finland.
It was here she fell in love with winter activities such as cross-country skiing and biathlon. She also began seriously considering a future in academia.
Malinova studied statistical physics at Saint Petersburg State University, earning a BSc in 1998. During this time, she participated in an exchange program with the University of Michigan, and developed an unexpected passion for economics. A new path was illuminated.
"After going abroad, I became the black sheep in the family, academically," she says with a laugh. "My grandfather was a radiologist, my father a physicist, and my mother a computer scientist."
Malinova returned to Ann Arbor to earn a PhD from Michigan's Department of Economics in 2006, and continued her academic career at the University of Toronto.
Most recently, she was selected by the Canadian Securities Administrators (CSA), along with two other researchers, to conduct a pilot study into the impacts of trading fees and rebates on order routing behaviour by dealers, as well as execution quality and market quality.