Discord Spotlight: Understanding Summer School | Feb. 24
academic
| February 19, 2021
Submitted by
Alexis Maynard
for Student Experience - Academic
Important Notice
For the latest information and updates about McMaster's response to COVID-19 (coronavirus) please visit the McMaster COVID-19 site.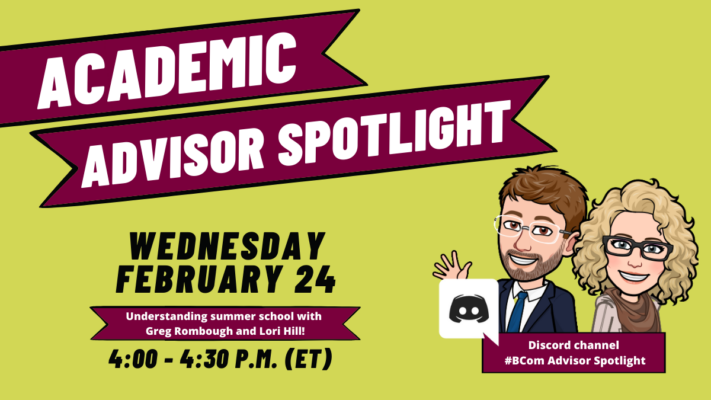 The Student Experience Team is back for another Academic Advising Spotlight!
Join Lori Hill, Academic Advisor, and Greg Rombough, Manager of Undergraduate Academics, for a conversation about the upcoming Spring/Summer term.
Spring/Summer Coursework – Understanding Summer School!
When: Wednesday, Feb. 24, 2021
Time: 4:00 – 4:30 p.m. (EST)
Where: Discord channel #BCom Advisor Spotlight (under 'Drop In's)

If you haven't already joined our virtual DeGroote campus on Discord, follow the steps in How to Join the DeGroote Discord Community.