Focus Group: Instructors Want to Hear Your Ideas
academic
| June 11, 2020
Submitted by
Nidia Cerna
for Academic Projects
Important Notice
For the latest information and updates about McMaster's response to COVID-19 (coronavirus) please visit the McMaster COVID-19 site.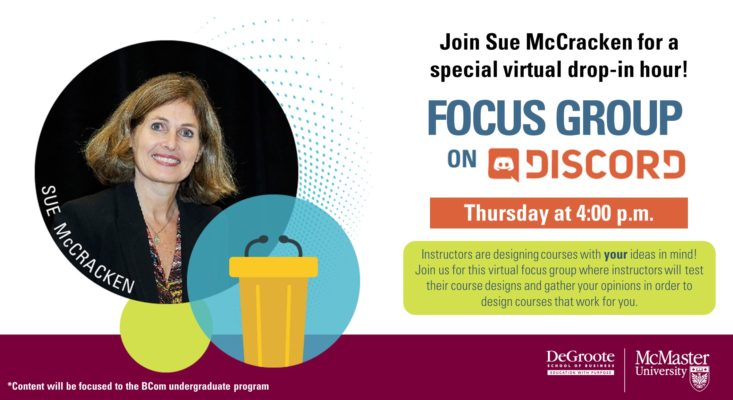 Your instructors are designing their courses with your ideas in mind. Join Sue McCracken and DeGroote faculty in this virtual focus group where instructors will test their course designs and gather your opinions to create online courses that work for you.
Topic of Discussion: Your Opinion Can Shape Your Course
Special guests include faculty from various areas and levels in the BCom undergraduate program.
Date: Thursday, June 18
Time: 4 – 5 p.m.
Where: Discord channel #ask-sue
Not sure how to access Discord? Here's how to join the community.