Knowledge Labs Webinar: Strategic Negotiation Practices in Uncertain Times | July 28
extracurricular
| July 8, 2020
Submitted by
Olivia Stankovich
for McMaster University
Important Notice
For the latest information and updates about McMaster's response to COVID-19 (coronavirus) please visit the McMaster COVID-19 site.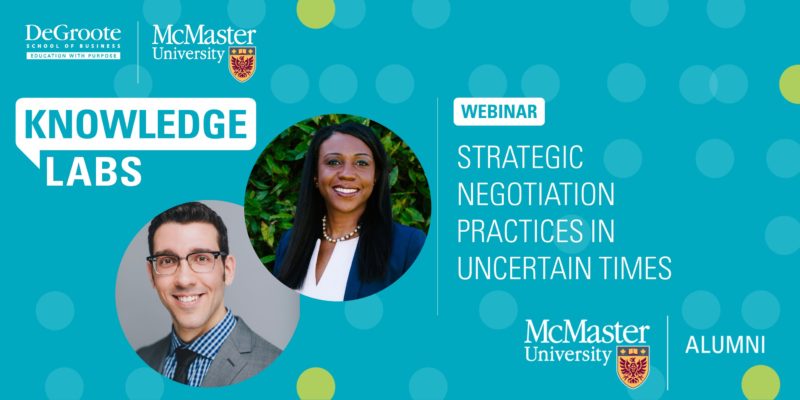 Join us on July 28 for a discussion with Tanya Walker, BCom '02, Lawyer, Walker Law and Jordan Routliff, Associate Lawyer, Walker Law, about how the pandemic has impacted negotiation practices.
In the wake of the pandemic, our conventional wisdom regarding negotiation strategies are being challenged. This webinar will provide tips on how to negotiate when circumstances are constantly changing. It will discuss legal terms you should consider when negotiating an agreement in an uncertain environment. By the end of the webinar, you should have some foundational tools that will help you now and in the future.
Date: Tuesday, July 28
Time: 1 – 2 p.m.
This webinar is free for all McMaster alumni and community members.
For more information and to register, visit the Event Page.