McMaster In-Program Survey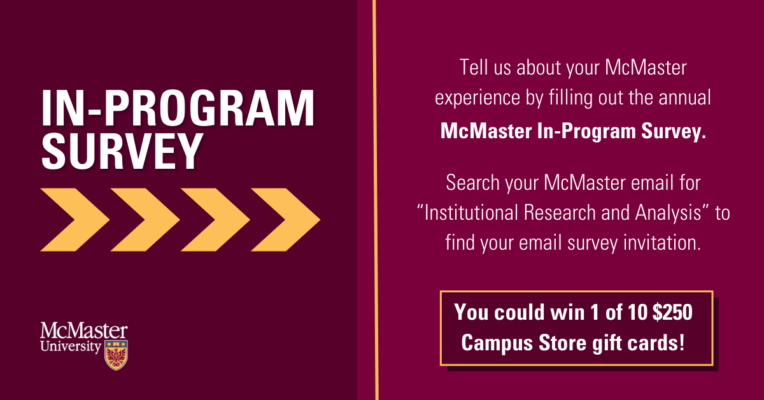 Students, you can make a difference and win 1 of 10 $250 McMaster Campus Store gift cards!
Tell us about your McMaster experience by filling out the annual McMaster In-Program Survey. This survey helps us understand different factors related to your student experience at McMaster and it will guide decisions intended to benefit McMaster students.
Search your McMaster email for "Institutional Research and Analysis McMaster In-Program Survey" to find your email invitation to the In-Program Survey. Your completed survey will be entered for a chance to win!
McMaster University wants to hear from you!