Sue's Virtual Drop-in Hour with Special Guest Greg Rombough | Thursday, July 9 at 4 p.m.
academic
| June 30, 2020
Submitted by
Nidia Cerna
for Academic Projects
Important Notice
For the latest information and updates about McMaster's response to COVID-19 (coronavirus) please visit the McMaster COVID-19 site.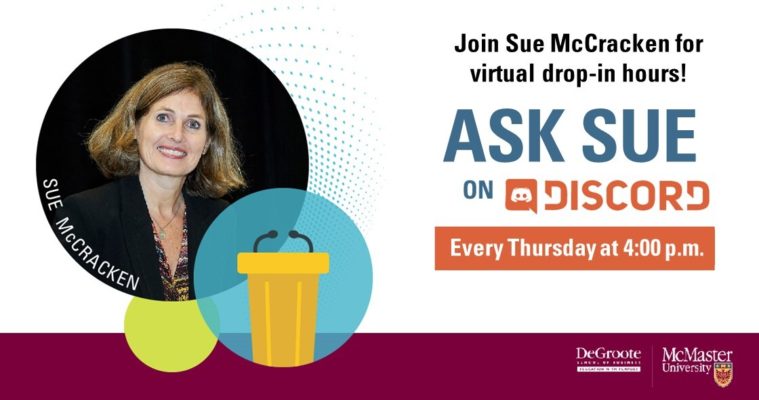 Sue McCracken is joined by Greg Rombough, Manager, Undergraduate and Specialized Graduate Programs, to talk about course registration.
Date: Thursday, July 9
Time: 4:00 p.m. – 5 p.m.
Where: Discord channel #ask-sue
Not sure how to access Discord? Here's how to join the community.