Virtual Drop-in Hours With Sue McCracken | Nov 11
academic
| November 4, 2020
Submitted by
Nidia Cerna
for Academic Projects
Important Notice
For the latest information and updates about McMaster's response to COVID-19 (coronavirus) please visit the McMaster COVID-19 site.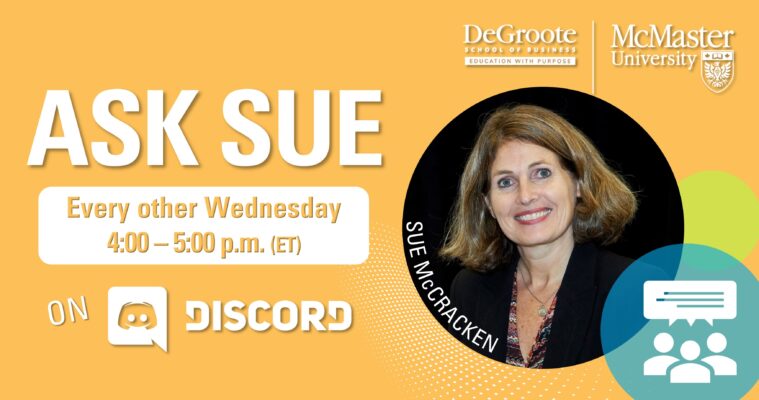 Academic Dean, Dr. Sue McCracken, is joined by Lindsay Ryan, DeGroote's Staffing and Facilities Coordinator, who will be discussing the many upcoming Teaching Assistant position opportunities at DeGroote.
Event details:
Wednesday, November 11
4 – 5 p.m.
Discord channel #ask-sue
Never been in Discord? To access, follow the steps in How to Join the DeGroote Discord Community.