Weekly virtual drop-in hour with Sue McCracken – Today at 4 p.m.
academic
| June 24, 2020
Submitted by
Nidia Cerna
for Academic Projects
Important Notice
For the latest information and updates about McMaster's response to COVID-19 (coronavirus) please visit the McMaster COVID-19 site.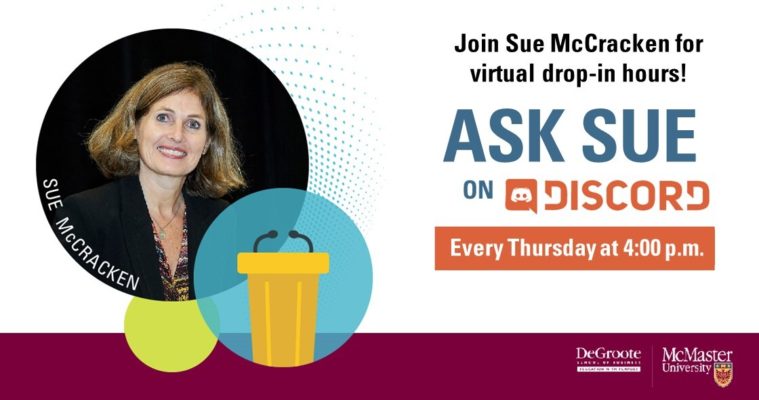 Sue McCracken opens her doors every week to answer all of your questions in the Discord channel #ask-sue.
Today's topic: Let's Talk About Summer!
Stay up to date with what is happening at McMaster University and the impacts on your academic life
Bring in your ideas to keep the DeGroote community active over the summer
Date: Thursday, June 25
Time: 4 p.m. – 5 p.m.
Where: Discord channel #ask-sue
Never been in Discord? To access, follow the steps in How to Join the DeGroote Discord Community.