The tradition continues: DeGroote's 24-Hour Case goes virtual
February 16, 2021
|
Contributed by Chris Gaspic, Marketing and Communications Strategist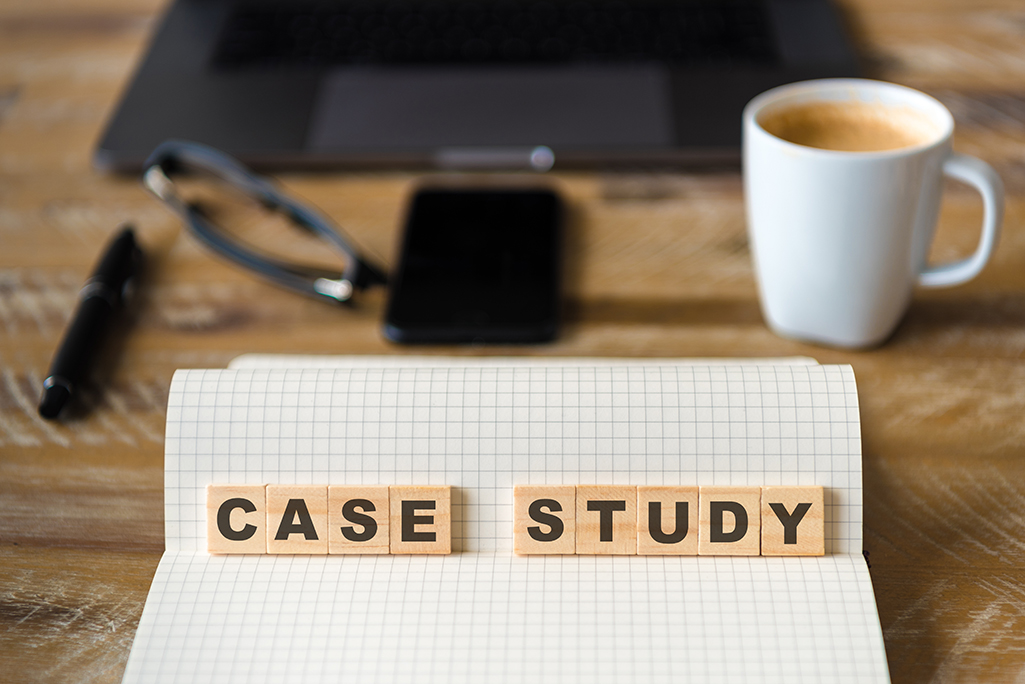 Virtual Experiential Learning
DeGroote's 24-Hour Case has a central aim: to make first-year business students feel like they belong in university.
24-Hour Case, an annual event held each January, places business students in small groups. They have 24 hours to solve and pitch their solution on a given topic. This year focused on financial literacy. Members of DeGroote's partner and alumni community then judge and analyze the first-year business students' solutions.
The event allows students to connect to DeGroote's community while starting them with the soft skills they will build at university.
Collaboration & Teamwork
The 24-Hour Case increases engagement among students and their peers, faculty, alumni, and employer partners. Emphasizing collaboration and teamwork, the 24-Hour Case represents the initial steps DeGroote takes in preparing business students for the future of work.
"Relying upon your peers is a critical aspect of achieving team goals," said first-year student and participant Liam Biley.
Fellow first-year, Nadia D'Agostino, echoed similar comments while highlighting the importance of listening to others' perspectives.
"I learned that my group had very diverse ideas, but this ended up working very well for us because everyone brought a different perspective. These different perspectives allowed us to put together a project incorporating many different ideas."

---
The case focuses on a student who is experiencing a difficult financial situation while attending university. With little savings and no financial plan, student groups create a financial plan to guide her through university and beyond.
For one participant, this scenario and its real-world implications illustrated the importance of the 24 Hour Case.
"I'd advise future participants to take full advantage of what this opportunity has to offer," said first-year student Rachel Stinson. "With the completion of this case, I learned how to make, plan and reach goals to have financial stability through my university experience, which is the key knowledge to have."
Impact of 24-Hour Case
As a former participant, third-year student Jennifer Odenigbo served as a TA for students during the 24-Hour case. It made her recall her own experience two years ago during the inaugural event and its impact on her university experience.
"My 24-Hour Case was likely the fuel that led to my passion for case competition and problem-solving in general," said Odenigbo. "I have gone on to compete in competitions like JDCC, the RBC case challenge, and other club case competitions. My critical thinking and communication skills evolved remarkably, which have been reliable assets throughout my university career."
These sentiments were shared by fellow third-year student Evelyn Franz.
"I was a part of the first cohort of students to participate in the 24-Hour Case and found it to be one of the highlights of my first year. The experience had a great impact on me. It ignited my passion for experiential learning while also showing me the value of collaboration and power in team synergy."
For one member of DeGroote's community, this virtual experience meant that students were adding even more to their skill set, which will only benefit them in the future.
"Students are learning important lessons about agility, adaptability, and perseverance this year," said Linda Yates Cameron (BCom '81), a former business school instructor at Sheridan College.
Advice for students who participated in the 24-Hour Case?
"Write down what you've learned, how you learned it, and the strategies that you are using to manage this unique situation. When it comes time to talk to potential employers, go back and look at those notes. You have developed skills this year that many seasoned professionals are trying to master. Craft the stories that highlight what you learned to demonstrate to those employers what you bring to the table," said Yates Cameron.

---
Asked for what advice Doug Brown, a DeGroote alumnus and a former VP and Deputy, Special Loans Group at CIBC, would provide to DeGroote's business students, he lists the following:
"Know your audience, get what information you can in advance through all available resources. Be very concise and to the point; know your subject matter inside and out, and be very well prepared. Don't be afraid to make mistakes; learn from them. Practice."
Nafisa Mahbub, a Business Consultant for FutureVault, had the following advice: "Even the best projects can have room for improvement. Always look for ways you can gain personal development. Be confident in your work and how you deliver your work."
The 24-Hour Case represents a real opportunity for first-year business students to discover what being part of the DeGroote community offers. They learn how everyone supports each other in their professional and academic journeys.
"The opportunity to provide students with feedback goes a long way in their professional and academic development, and I was privileged to play a small part in this," said Ian Hamilton (BCom' 74).
Additional information on the future of DeGroote's BCom program and for more on the importance of traditions like 24 Hour Case will have on the program, please visit transform.degroote.mcmaster.ca.