Developing Future Generations of Diverse Entrepreneurs
November 10, 2023
| Hamilton, ON
Contributed by Izabela Shubair, DeGroote Contributor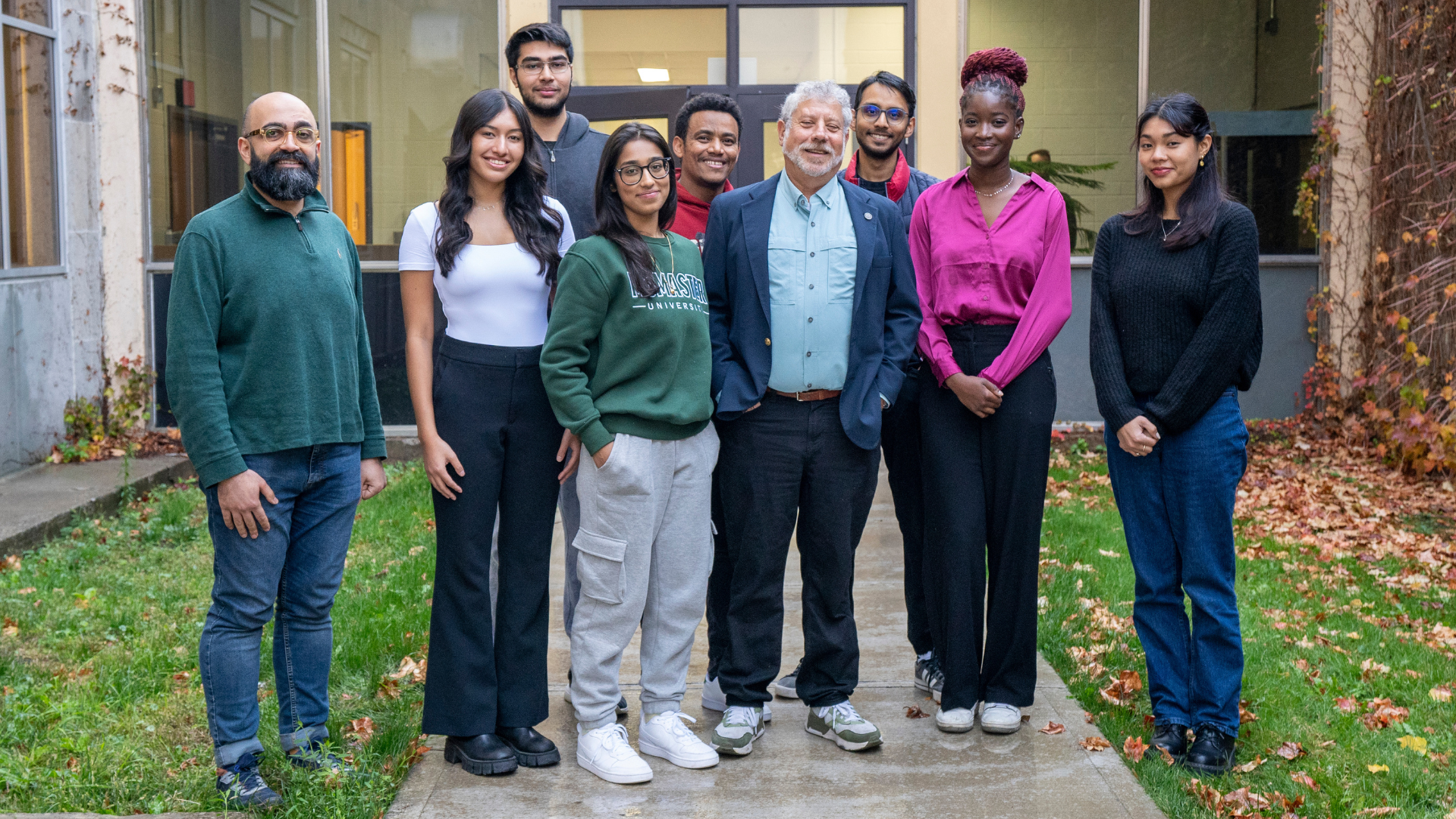 What started as an incubator focused on community-based sustainable entrepreneurship has become McMaster University's newest research centre. Led by DeGroote School of Business professor Benson Honig, The Centre for Research on Community Oriented Entrepreneurship (CRCE) will conduct research that supports marginalized and minority persons in examining problems creatively and leveraging their constraints to foster innovative business solutions.
"I am interested in issues concerning marginalization and inequality, and people having a chance in life so they feel that they can manage their own economic life and careers," says Honig, CRCE's acting director. "With our model, we encourage people to start businesses that are environmentally friendly and oriented around building their community.

---
"When faced with the choice of growing your business to be a rich person or growing your business to have a successful community, we push people into the community direction. We have them think about what they can do not only to benefit themselves but the communities they come from, which are usually under stress."
Building on a Solid Foundation
CRCE will build on research initiated through Honig's virtual incubator, the Reframery. Born out of COVID-19, the platform initially sought to help minorities, immigrants, women, and persons with disabilities whose careers suffered during the pandemic turn their skills to community-minded entrepreneurship. It then transcended borders as Honig and his team worked with entrepreneurs in places such as Brazil, Kenya, and Ukrainian refugees in Poland.
The Reframery consists of an e-learning platform, a training program, and an online space to cultivate connections. This digital toolkit, informed by peer-reviewed research, highlights creativity, innovation, and entrepreneurial skills.
"Most incubators fail to incorporate research findings in their design and implementation," says Honig. "Because we use research in the design of our work, we're unique. We've learned through all kinds of development research that top-down models never work. The only models that work are bottom-up. You need to interact with the community, find out their needs, listen to them, and work with them to develop solutions."

---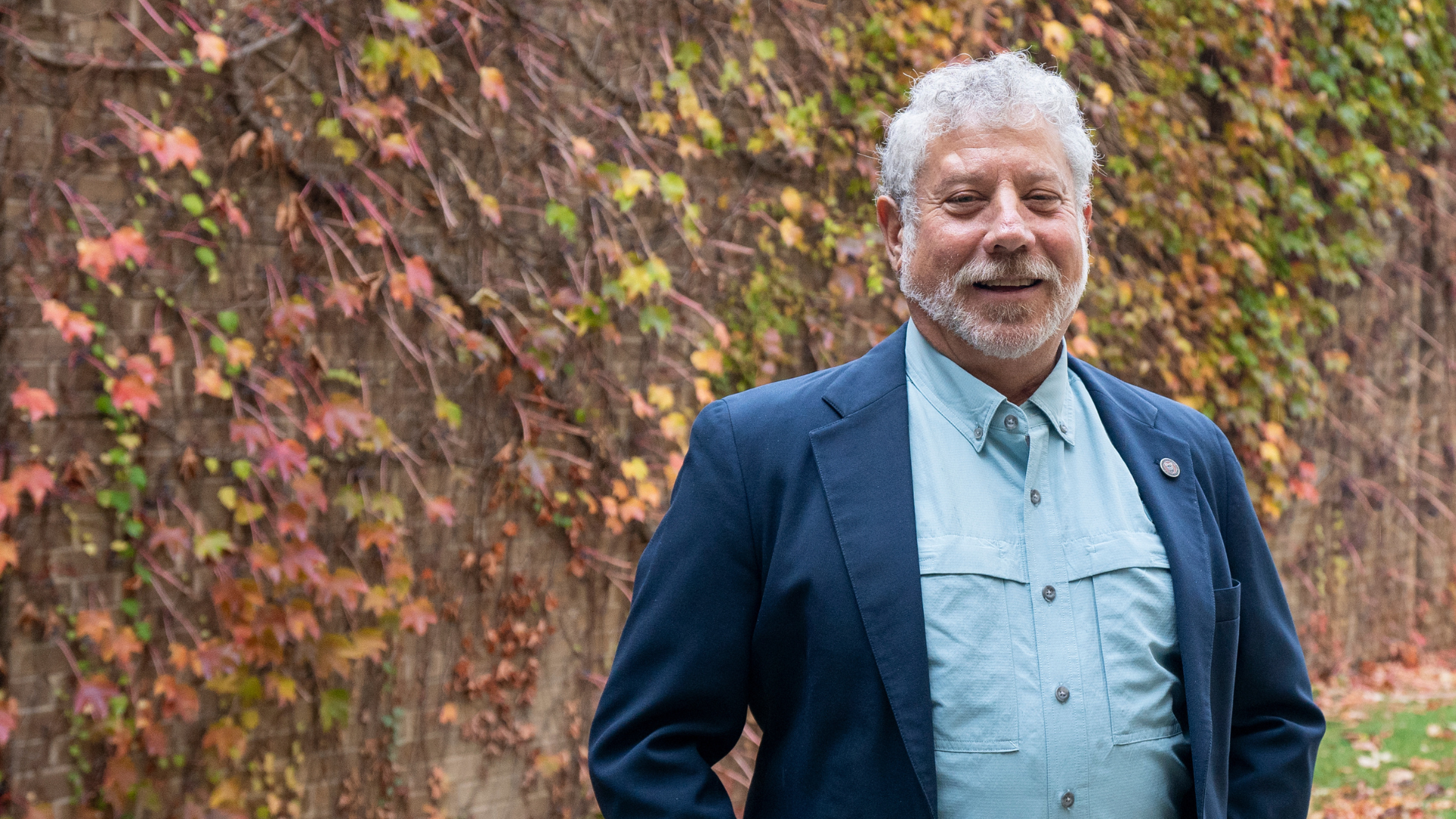 From Virtual Incubator to Research Centre
By expanding its work with marginalized persons worldwide, CRCE's ultimate goal is to positively impact entrepreneurs as measured by their quality of life, employment, income, community development, sustainability, and personal and community health and well-being.
CRCE will be organized along three strategic directions:
Knowledge production: Investigating methods, models, and interventions that support entrepreneurship promotion for designated target groups.
Knowledge dissemination: Actively developing tool kits, manuals, and replicable models for virtual incubators and establishing a mentorship network.
Student training: Providing learning opportunities for undergraduate and graduate students.
CRCE will also expand participation from non-governmental organizations (NGOs) and other community stakeholders in Hamilton, Canada, and worldwide.
"NGOs know their community, they know what's going on," says Honig, who is also the Teresa Cascioli Chair in Entrepreneurial Leadership. "We're dependent on the NGOs to help us to develop the program, to improve the program, to identify who are the best candidates to participate, and to identify what are the problems in a particular community so that we can be sensitive to them and integrate them into our support network.
"We'll also bring in people that can support the entrepreneurs, not just in how to start a business, but also in getting through all kinds of difficulties that refugees and immigrants have. It can't be just, 'All we care about is a business' because we're talking about human beings, and they're multifaceted."
While mainly a virtual hub, the CRCE will have a dedicated space in the new McLean Centre for Collaborative Discovery. The physical space will consist of two rooms, one for hosting visiting scholars and meeting with students and the other for facilitating virtual training and instruction.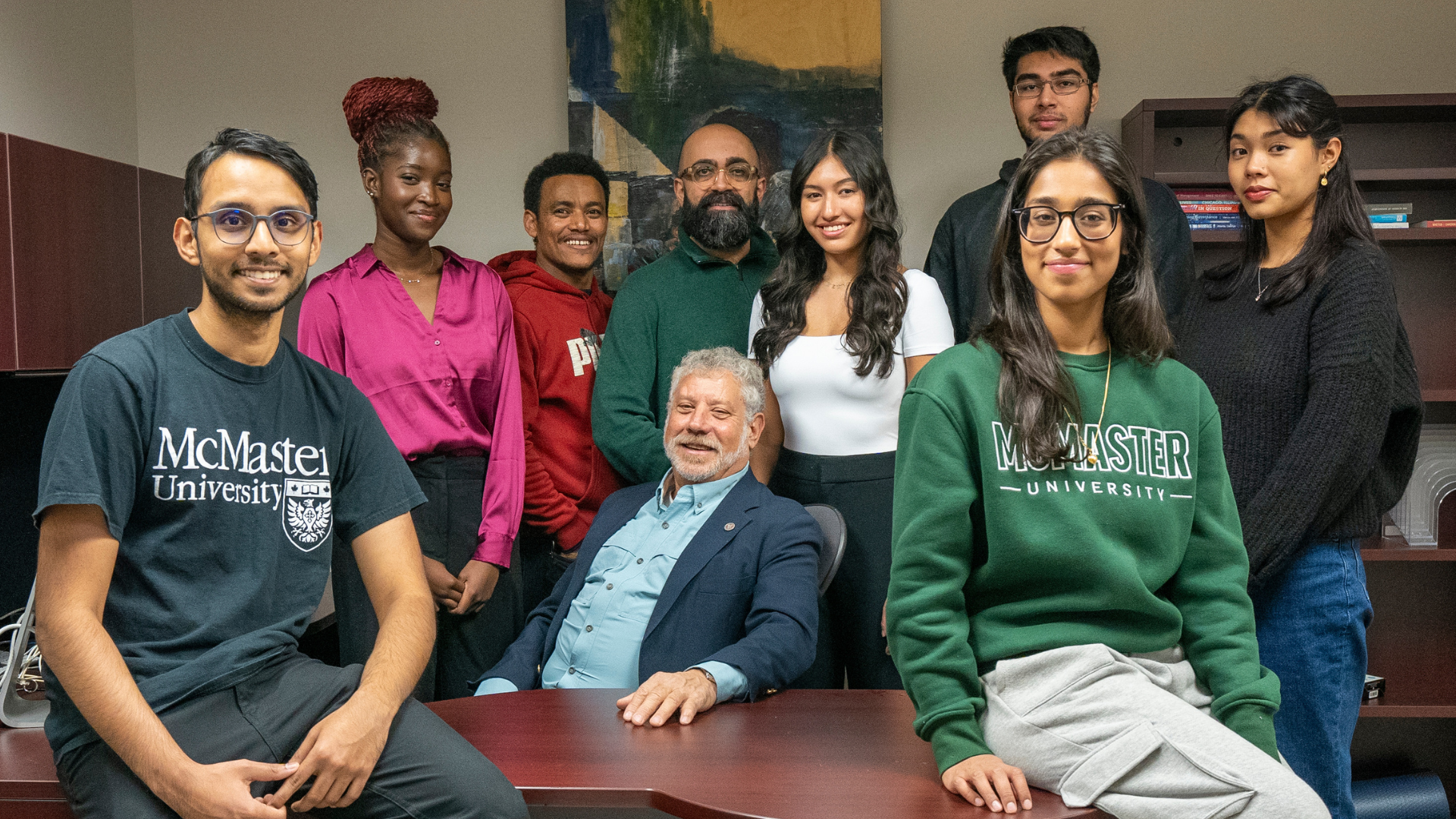 Engaging Students in the CRCE
McMaster students have the opportunity to get involved in both research and training, as each cohort of entrepreneurs provides unique research opportunities. Currently, DeGroote students are busy researching and writing case studies, connecting with NGOs, enhancing the web portal that CRCE will use for training, and more.
"It exposes students to communities in other parts of the world that they never would be exposed to and to a business and social responsibility that they wouldn't otherwise get," says Honig. "It also develops a whole new perspective on business education because up until now, business education has been primarily around shareholder capitalism. This is a new avenue of social entrepreneurship, which is a way to solve some of our community problems.
"As the centre grows, it will become even more interdisciplinary. CRCE, for example, is a great place for computer science students to do something that's a major contribution. But I could also see going to social workers and medical staff as we continue to identify the needs for this kind of development. I think our centre is an ideal place to develop community action. For me, this is a dream come true."

---