Creating a space in the Canadian financial services industry: Samriddhi Goswami
February 5, 2020
| Hamilton
Contributed by Rebecca Hull, Marketing and Communications Strategist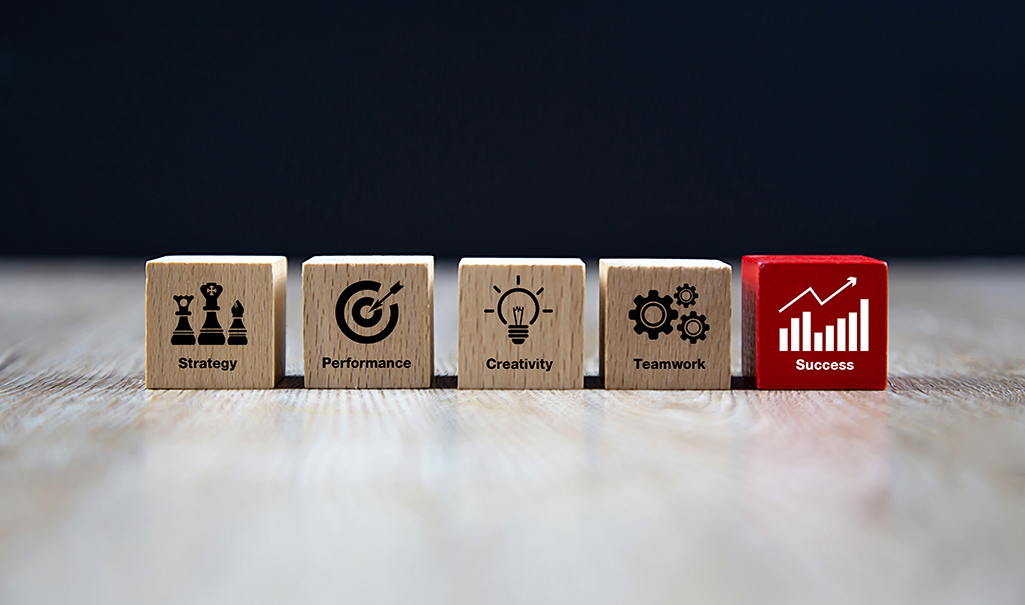 Coming to a new country and being able to learn with and from peers from different parts of the world is something I was fortunate enough to experience," said Samriddhi Goswami. "As a graduate of the Master of Finance Program at DeGroote, I would say I had achieved and learned more than what I had planned on when I entered the program."

---
DeGroote's Master of Finance prepares graduate students to navigate financial risk and maximize opportunities in the high-stakes field of finance. Students are immersed in finance, developing the analytical skills required to address the increasingly complex problems faced by the financial industry.
DeGroote had the opportunity to sit down with Samriddhi Goswami (M.Fin'19), to talk about her experience as a graduate student and her motivation for attending DeGroote.
What was the motivation to obtain your Master of Finance?
It was my ambition to pursue a career in the dynamic financial services sector. The Master of Finance program equipped me with industry-specific skills and experience that would be instrumental in a challenging career in financial services, especially in the capital markets space. I genuinely believe that this program was critical in shaping my technical, leadership, and decision-making skills.
What does this accomplishment mean to you?
Coming to a new country and being able to learn with and from peers from different parts of the world is something I was fortunate enough to experience. As a graduate of the Master of Finance Program at DeGroote, I would say I had achieved and learned more than what I had planned on when I entered the program. I am confident that I would be able to contribute to the program's continued success by staying connected with my peers, alumni, and faculty. At the same time, I create a space for myself in the Canadian Financial Services Industry.
Graduate students are busy individuals, yet you chose to contribute time – and leadership – to the McMaster graduate community by establishing the DeGroote Graduate Finance Club. How did your contribution impact on your fellow students?
As a student of the Master of Finance program, I felt that we could derive more value from our education if we have a platform where we can discuss ideas and grow as professionals. This club allows us to carry out learning outside the classrooms and improve what we deliver to our students by adapting to the changing needs of the industry and thereby helping them carve out a niche for themselves based on their area of interest during their studies DeGroote.
From what I have learned during my undergraduate and graduate studies, apart from the technical expertise that the curriculum helps us master, one should know how to market those skills to prospective employers so that employers can contribute with the specialized skill set that we have. It is also imperative to promote diversity in the program and build a robust alumni base as it enriches the student experience.
What are you most proud of? What makes it all worthwhile?
The program was intense and challenging. The learning curve was very steep. Apart from the technical expertise that I garnered; I have come out as a more confident individual. I believe that with persistence and consistent efforts, you can carve a niche for yourself. Despite the hectic academic schedule, I was able to put together a club for the program wherein the students could put their acquired skills into a safe space under the guidance of our skilled faculty before entering the competitive job market.
What is the DeGroote advantage?
I firmly believe it is the alumni who create a reputation for the program in the market. The cosmopolitan culture at DeGroote, where students, faculty, and staff come from different geographies of the world, builds a global perspective in business. Diversity is such a part of the culture. You always feel at home, listened to, and your feedback is valued. Working with the best of minds around you drives you to be a better version of yourself, and that is exactly how I would describe my time at DeGroote.
What does "education with purpose" mean to you?
Education with purpose is about having an impact on society, no matter how big or small. When you can mold your raw thoughts and ideas in a practical setting based on the knowledge and technicalities you have acquired through the curriculum and your experience in general, that is when you have attained the education in its intended way. I believe that peer learning is much more effective and limitless, especially at the graduate level. Your exposure to different perspectives prepares you to tackle the most difficult of situations.