From Co-op Student to President: Claire Gillies' Impressive Career at Bell Canada
May 9, 2022
| Hamilton, ON
Contributed by Kelly Anderson, DeGroote Contributor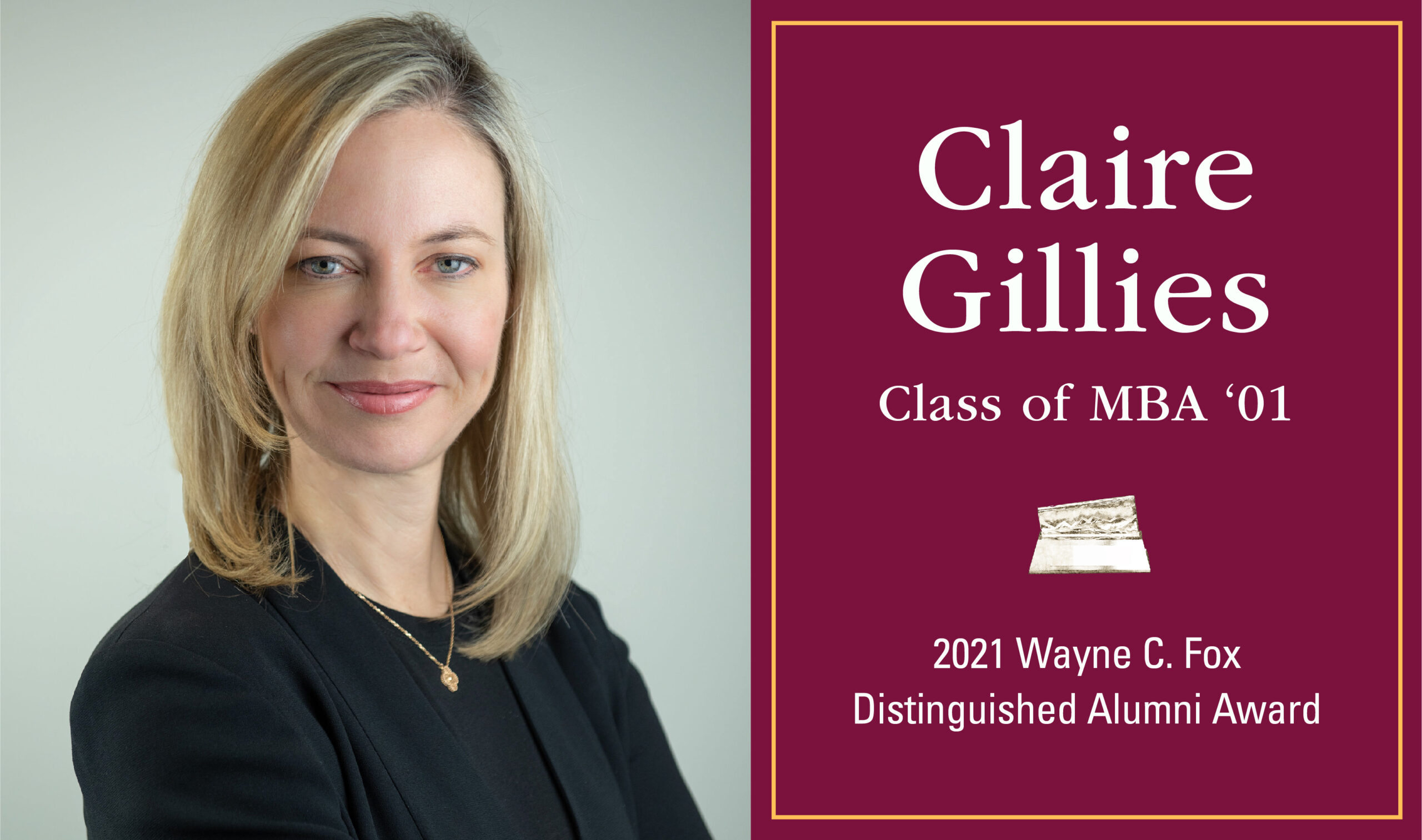 Claire Gillies has a long resumé of progressively senior positions at one of Canada's largest and most iconic companies: Bell. As EVP Marketing and President Consumer at the communications giant, she leads all consumer marketing for the Bell, Virgin Plus and Lucky Mobile brands.
It all began while she took a "detour" as a business co-op student in 2000.
Gillies graduated with an undergraduate science degree at McMaster, part of a lifelong plan to become a physician. But at graduation she paused and wondered if there was another path. She decided to enter the co-op MBA program at McMaster's DeGroote School of Business, knowing that she could return to medicine having business skills as an asset. But once she began the program, she realized there was no turning back.
"Marketing fascinated me because it's the study of human behaviour. My science degree was in biology and psychology, so it was very familiar. I also love analytics so finance was also appealing. The MBA program was so interesting because of the diverse group of people in the class with different backgrounds and experiences. We had a lot of engaging conversations and fantastic professors. Having both the science and MBA training was really the jumping off point for my career."

---
All of Gillies' co-op terms were spent at Bell Mobility. "It was a super exciting time in wireless because something new was always happening." When she was hired full-time after completing her MBA, her parents were thrilled. "They were immigrants to Canada and I was the first university graduate in the family. So, to get a master's degree and work for one of the most iconic companies in Canada was amazing to them."
Gillies rose quickly to senior leadership roles, including President of The Source, and Senior Vice President, Retail at Bell Mobility, responsible for all Bell retail operations including The Source and Bell, Virgin Plus Canada (formerly Virgin Mobile Canada) and Lucky Mobile stores.
She credits her success to being prepared and curious.
"I always work hard to be prepared for whatever I need to do. I study the landscape and focus on the outcomes in a competitive environment. I've also been blessed with exceptional teams to work with and great leadership. Those leaders challenged me and gave me opportunities to work hard and show what I can do."

---
Applying what she learned at McMaster has also been beneficial in her career. "I still love doing case analysis and problem solving, and I always bring the scientific method to any challenge. There's an objective, hypothesis, testing, measuring and adjusting. This has anchored my business career. An analytical mindset today is critical for business success. Marketing technology has evolved and we go through that scientific method much faster now. The industry is incredibly exciting, and telecom and wireless have moved rapidly. It's a good fit for my personality. I thrive in an environment of challenges and competition."
Gillies says that despite her title, she's still learning to be a leader. "I think you never stop learning. You need to constantly reflect and study others you admire." Upon reflection, she feels the biggest impact she has made is on people. "I've been here so long now – they joke that my blood is blue! And I've gotten to work with a lot of people and inspire the next generation of leaders. I've been working on changing culturally how we work and accelerate to a more customer-centric organization. I try to leverage diversity of culture and thought, and encourage listening and being curious. And I think the greatest impact I leave will be teaching others how to have a mindset of thinking ahead and predicting outcomes. That comes from being curious."
Would she ever have predicted when she was a co-op student on her first day with Bell that she would one day be leading the company?
"Never in my wildest dreams! I was a science kid who taught horseback riding and took a detour in my career plans to do a business degree. I've had an incredible journey and made tremendous relationships along the way, from mentors and colleagues to other women leaders around the world due to the Harvard International Women's Forum fellowship I've been able to be a part of, to community members I've met as a member of the Board for Kids Help Phone. It has been an exciting ride."

---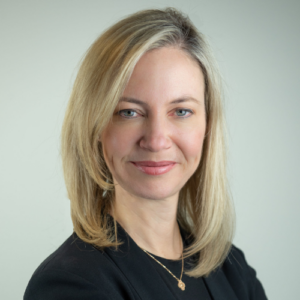 Claire Gillies (MBA '01) is the 2021 recipient of the Wayne C. Fox Distinguished Alumni Award.
The Wayne C. Fox Distinguished Alumni Award was first presented in 2000 to its namesake, Dr. Wayne C. Fox. Each year the legacy of the award continues to recognize our outstanding alumni.
The DeGroote School of Business is looking forward to honouring Claire Gillies at a special Accolades celebration on June 9 at the Fairmont Royal York in Toronto. For more information and to register, please visit the DeGroote events page.