In photos: KPMG exec and diversity advocate Mary Lou Maher receives Distinguished Alumni Award
June 10, 2019
| Toronto
Contributed by Andrew Baulcomb, Communications Officer
A life well-lived and a career well-managed. Both were celebrated during DeGroote's annual Evening of Accolades gala in Toronto.
Mary Lou Maher, BCom '83, received the 2019 Wayne C. Fox Distinguished Alumni Award at Thursday's event at the St. Regis Hotel.
The award, one of McMaster's highest honours, is given each year to an alumna or alumnus whose personal accomplishments, reputation, and character have enhanced the reputation of the university.
As Canadian Managing Partner, Quality & Risk Management, KPMG, Maher is an important gatekeeper in the acceptance and retention of clients. She juggles that assignment with being Global Head of Inclusion & Diversity, from which she helps drive inclusion efforts among KPMG firms in 150 countries.
Among other accomplishments, Maher was named a Trail Blazer for Women Chartered Accountants, and placed into the Hall of Fame for the WXN Top 100 Most Powerful Women in Canada. She also received the Lifetime Achievement Award from Standing Proud, as well as the Senior Leadership Award for Diversity from the Canadian Centre for Diversity and Inclusion.
A number of Maher's family members, friends, KPMG colleagues, and business associates were in attendance, along with alumni, faculty, staff, and students of DeGroote and McMaster.
Below, take an insider's look at the 2019 Evening of Accolades. All images courtesy of Mike Lalich: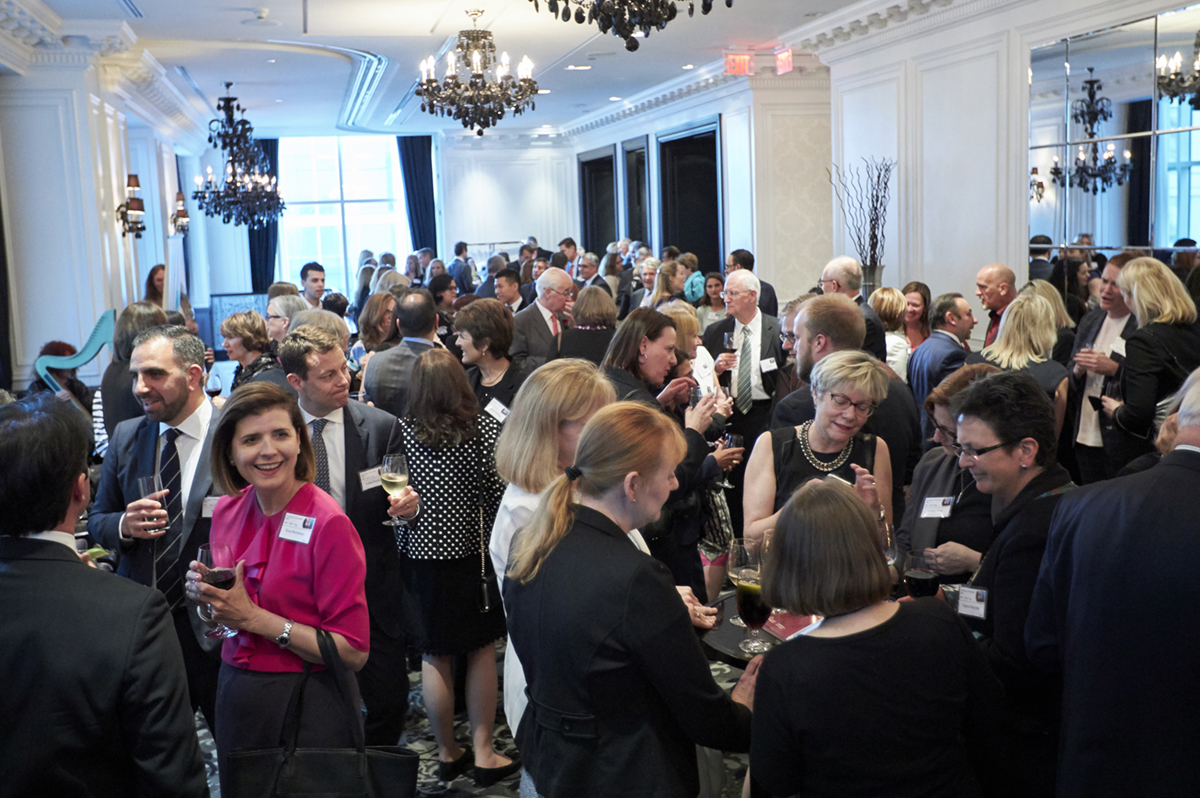 Guests circulate at the posh St. Regis Hotel, site of the DeGroote School of Business' 2019 Evening of Accolades gala.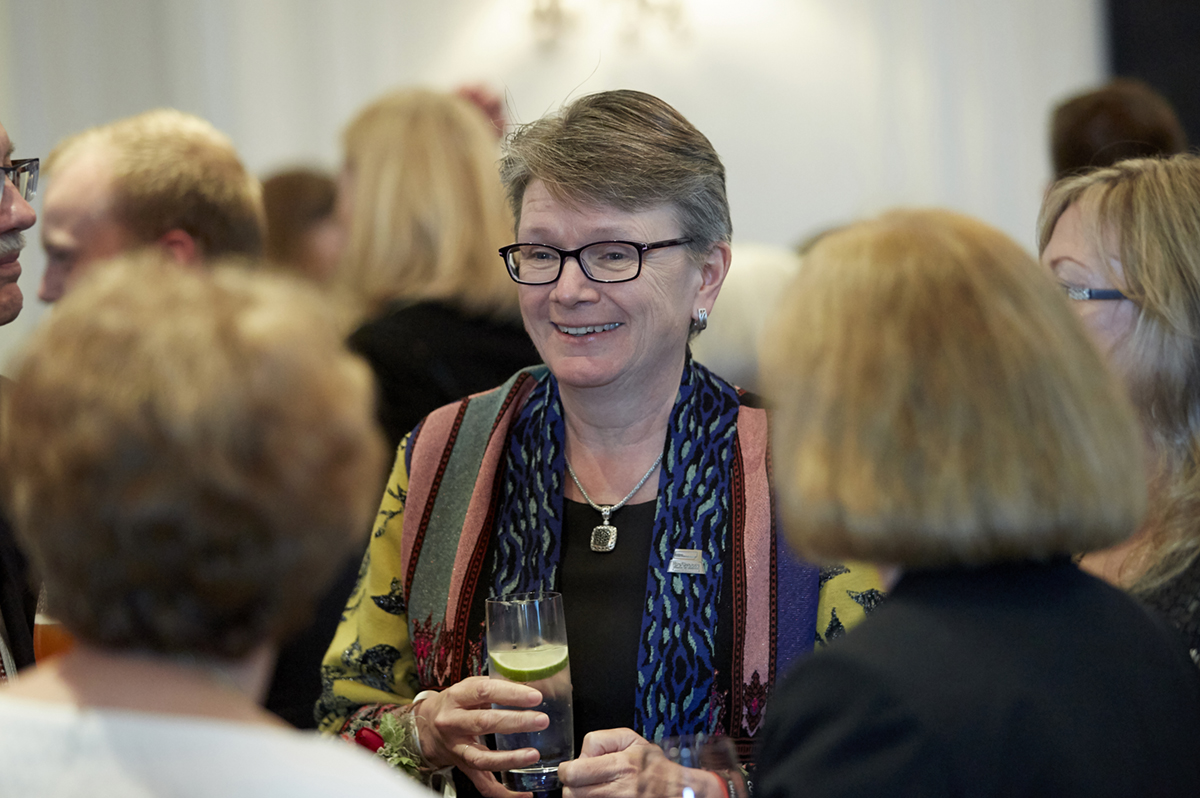 Mary Lou Maher, BCom '83, speaks with guests ahead of the event. Maher received the 2019 Wayne C. Fox Distinguished Alumni Award.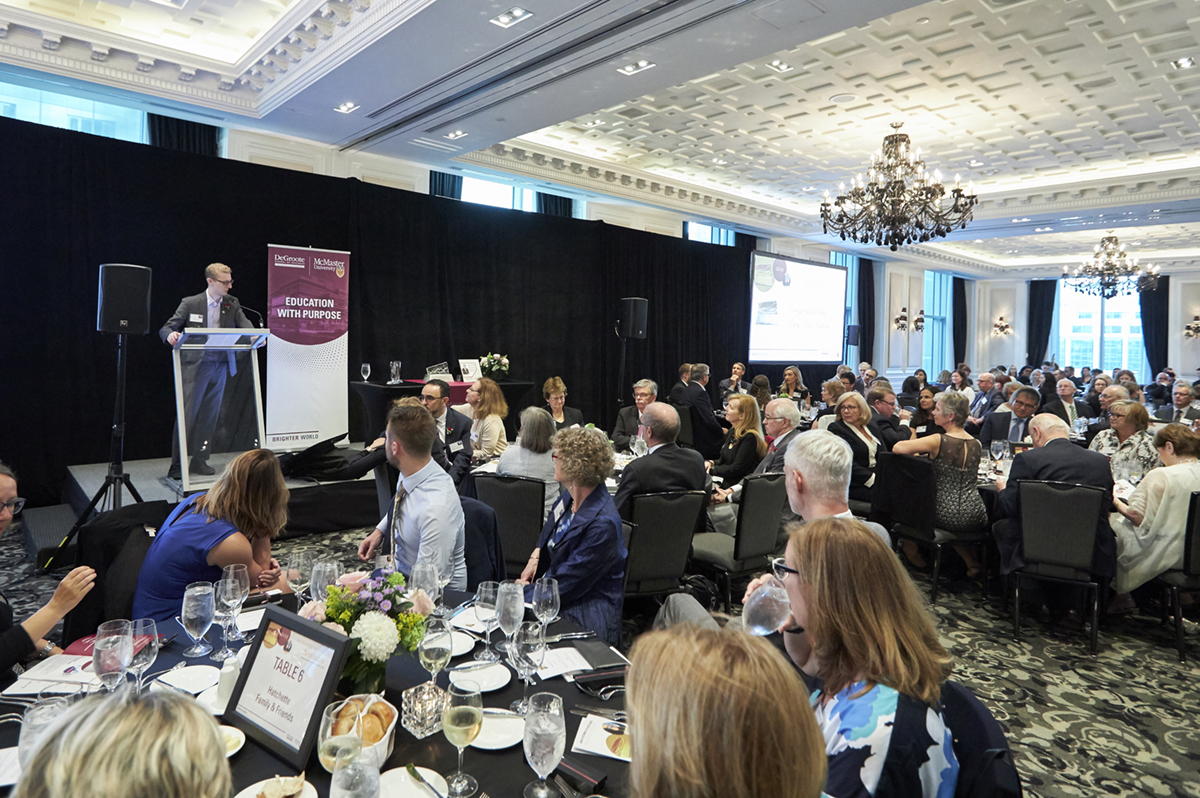 The sold-out event hosted a number of speakers. Above, 2019 DeGroote BCom alumnus Josh Young addresses the crowd.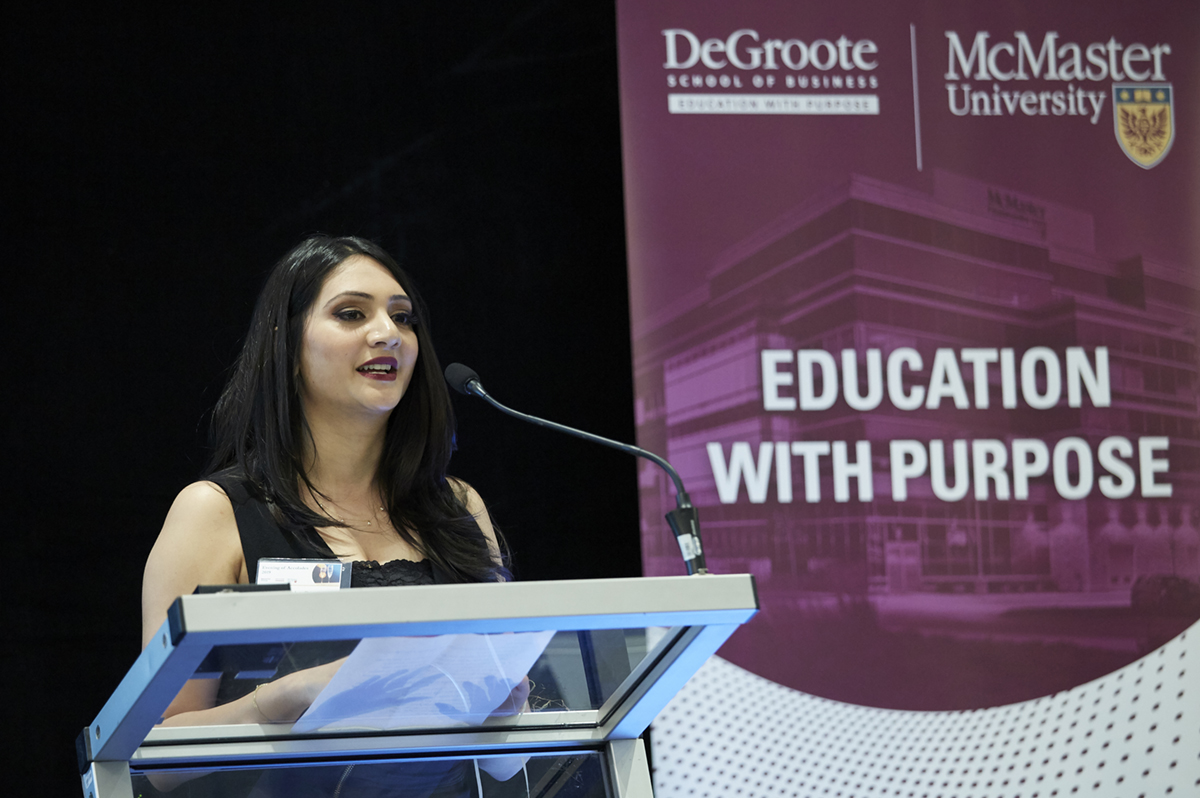 Maeesha Patel, BCom '12 and EMBA '18, Manager, Business Management, BMO Insurance.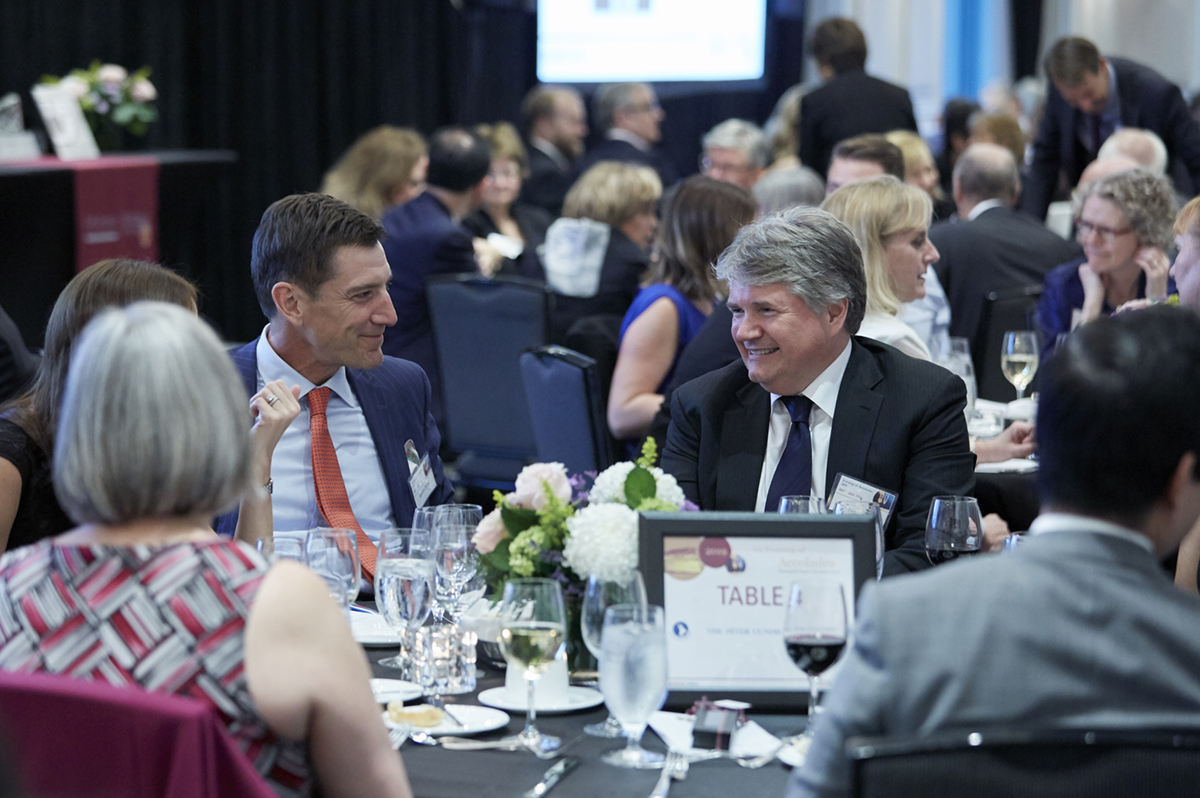 David Feather (right) chats with Quentin Broad during a break in the program. Also at the table were alumni Nicole Kilfoy, Jennifer Barr, Kevin Eng, Charles Barone, and Susan Andrighetti.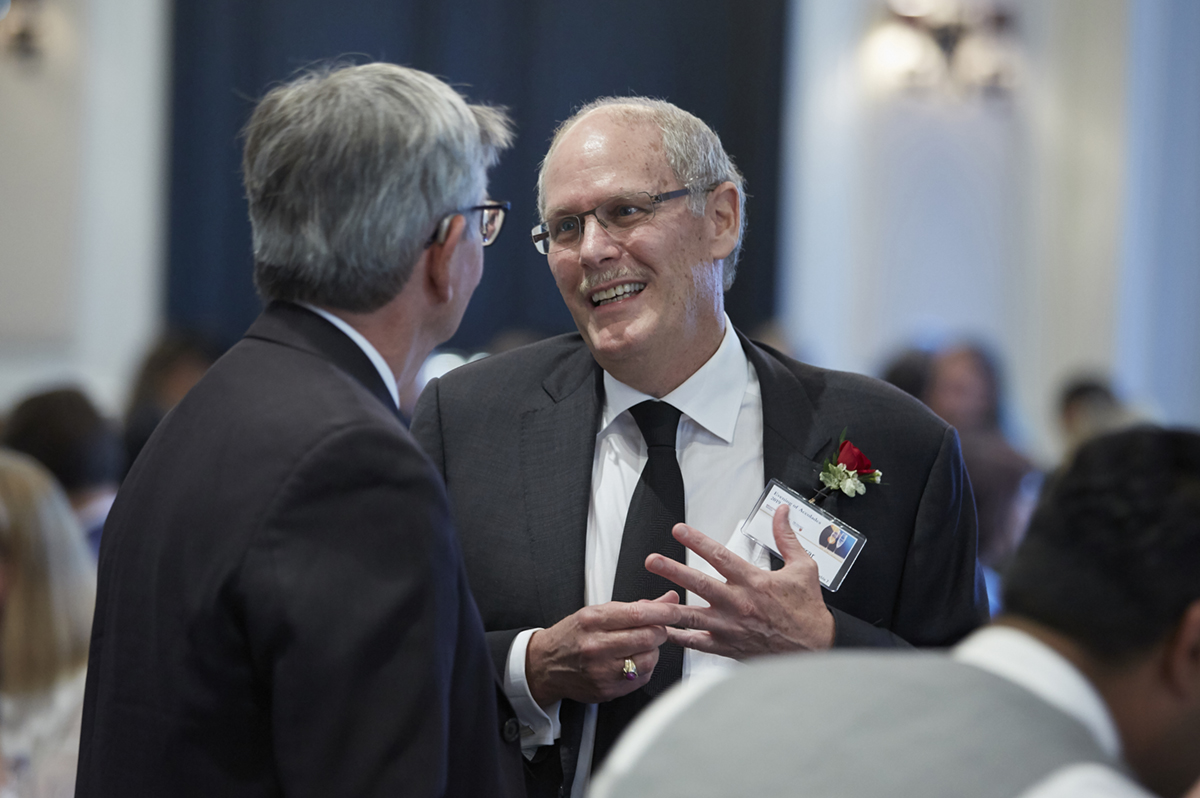 David Farrar (right), Provost and Vice-President, Academic, McMaster University.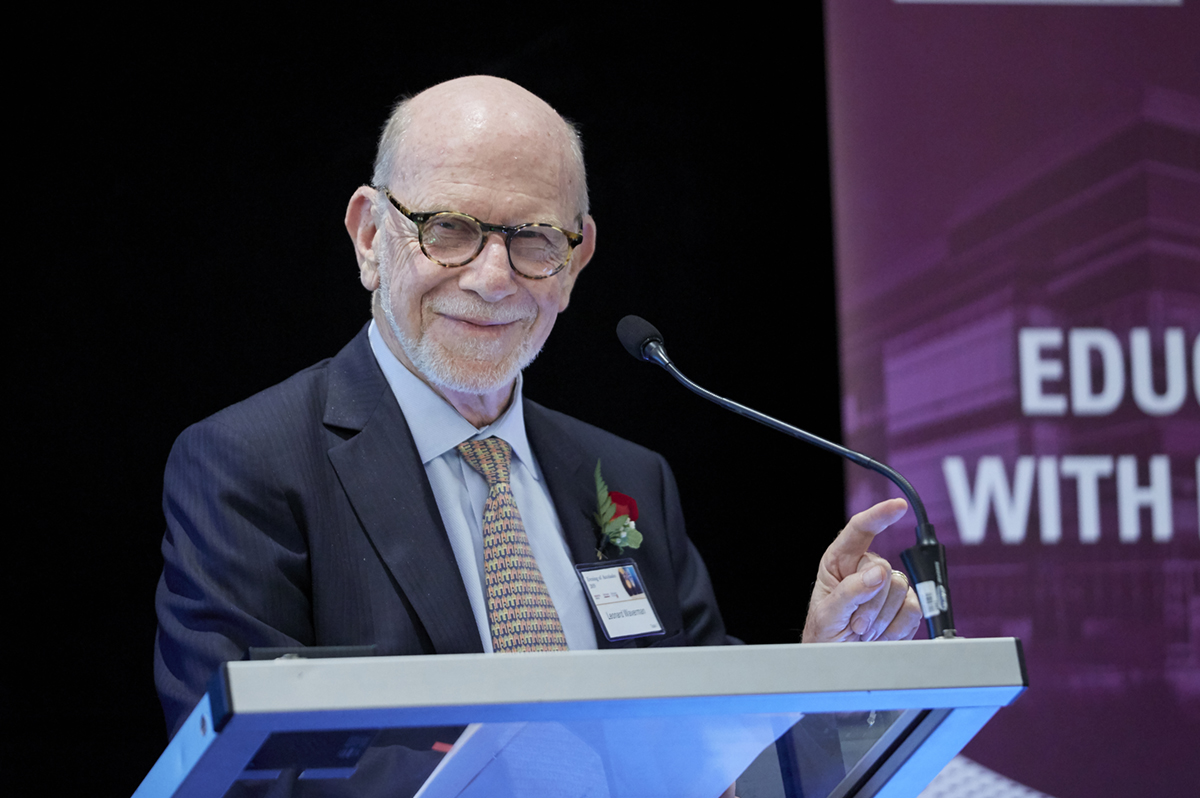 Len Waverman, Dean, DeGroote School of Business.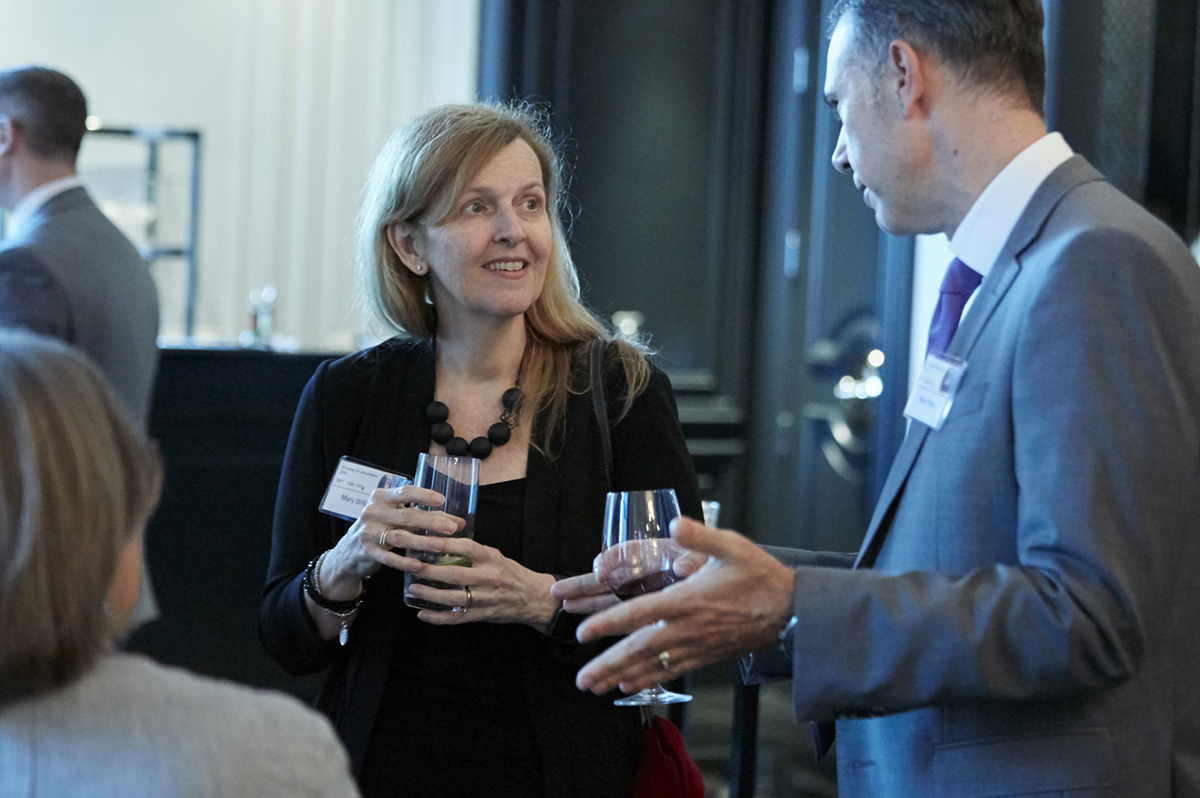 Mary Williams, Vice-President, University Advancement, McMaster University.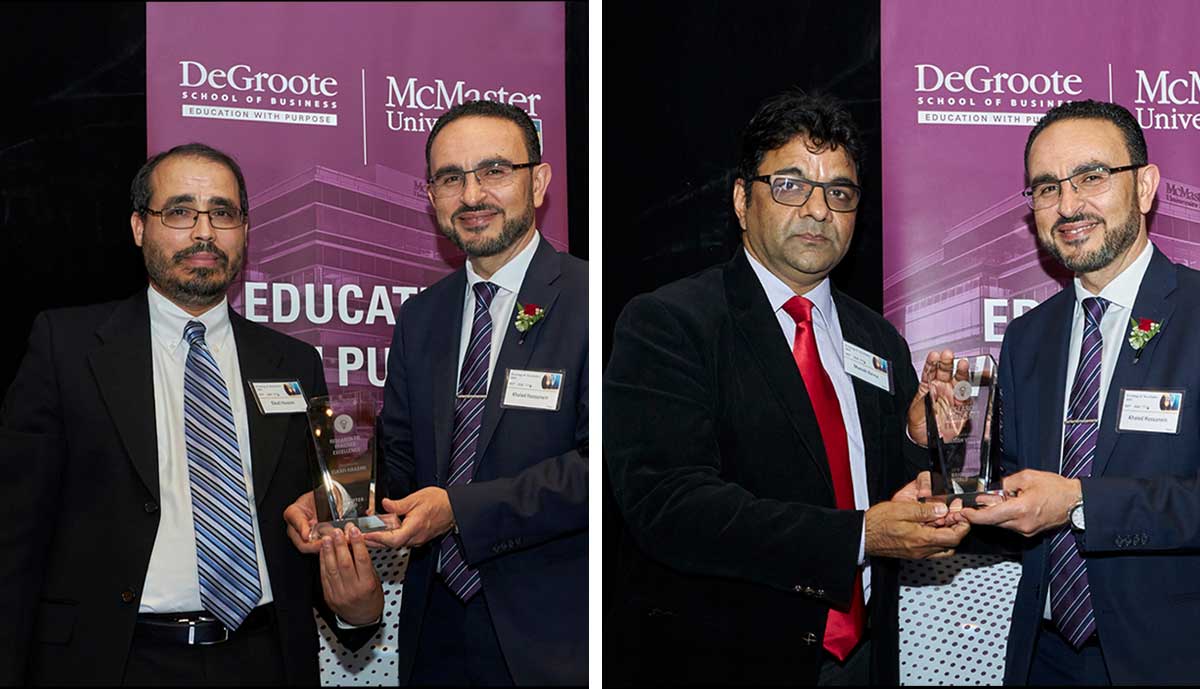 Elkafi Hassini (left, first photo) was this year's recipient of the Research to Practice Excellence Award. Manish Verma (left, second photo) received the Research Excellence Award. Both honours were presented by Khaled Hassanein, Associate Dean, Graduate Studies and Research.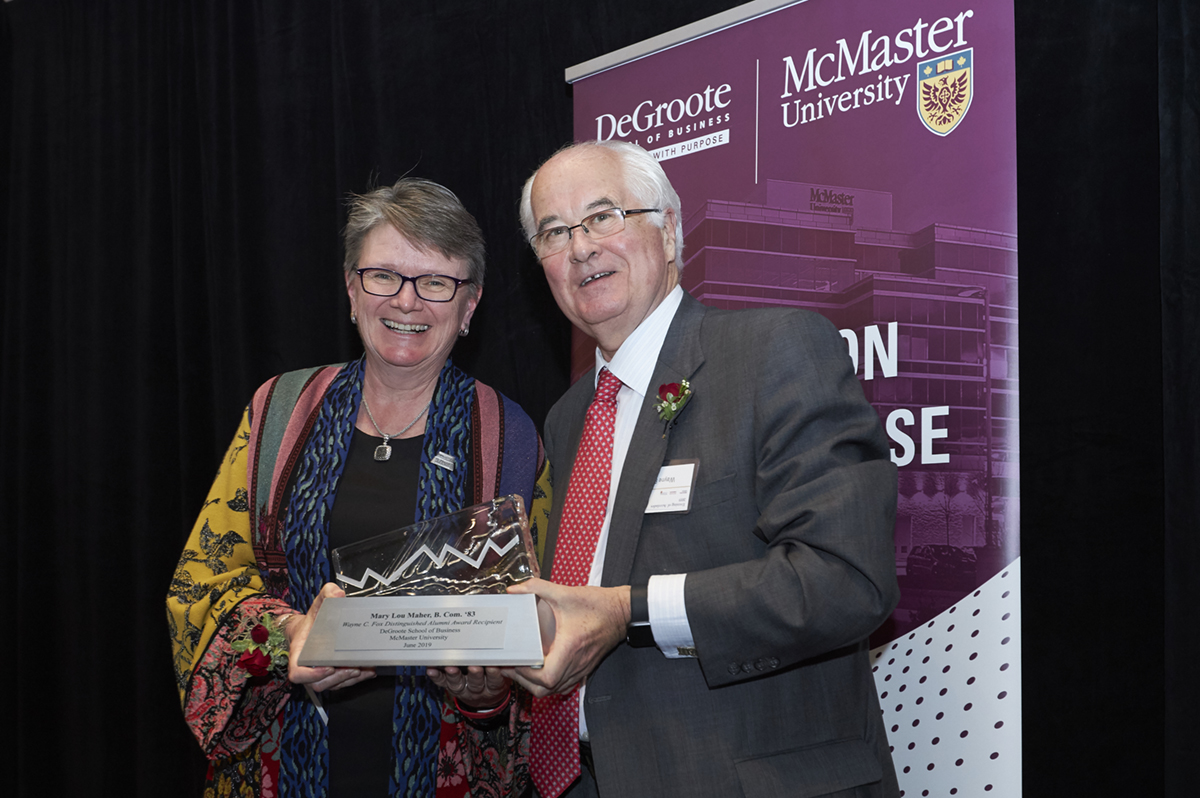 Maher receives the award from its namesake and inaugural recipient, Wayne C. Fox, MBA '73.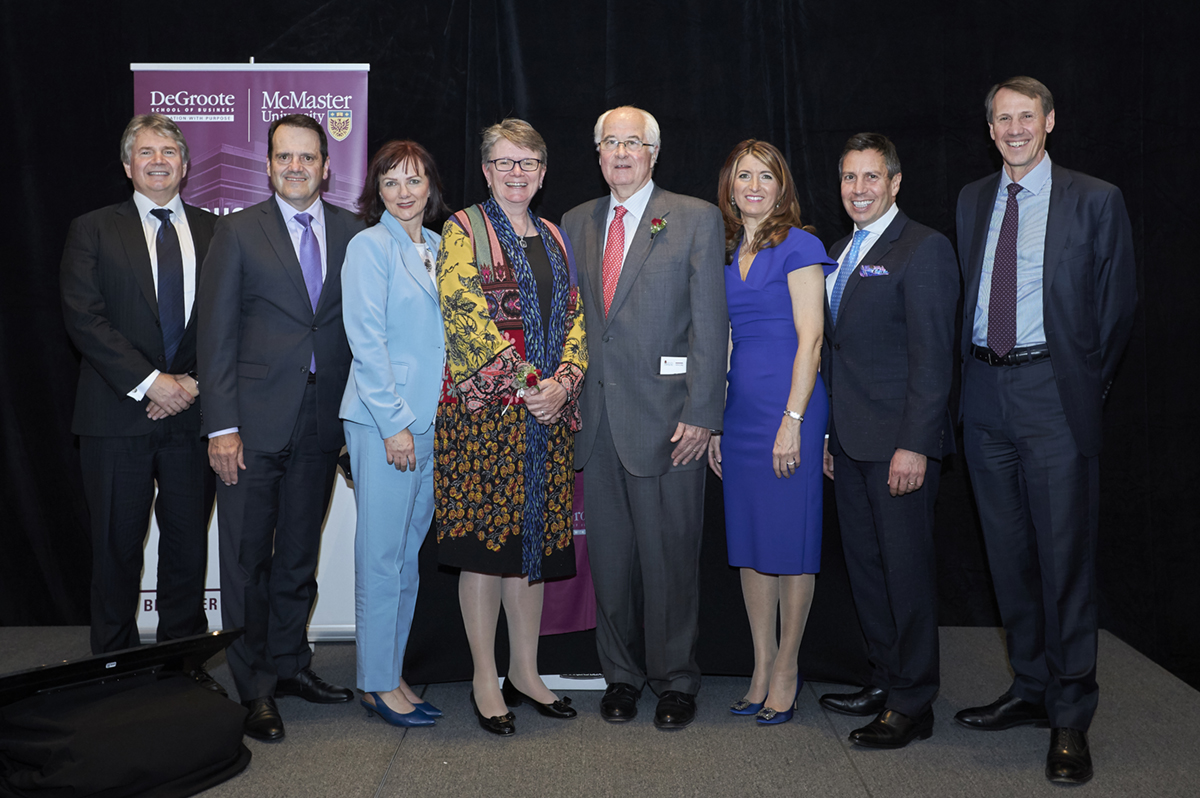 Past recipients of the Distinguished Alumni Award, from left: David Feather, Marco Marrone, Rebecca Repa, Mary Lou Maher, Wayne C. Fox, Teresa Cascioli, Gino Scapillati, David Williamson.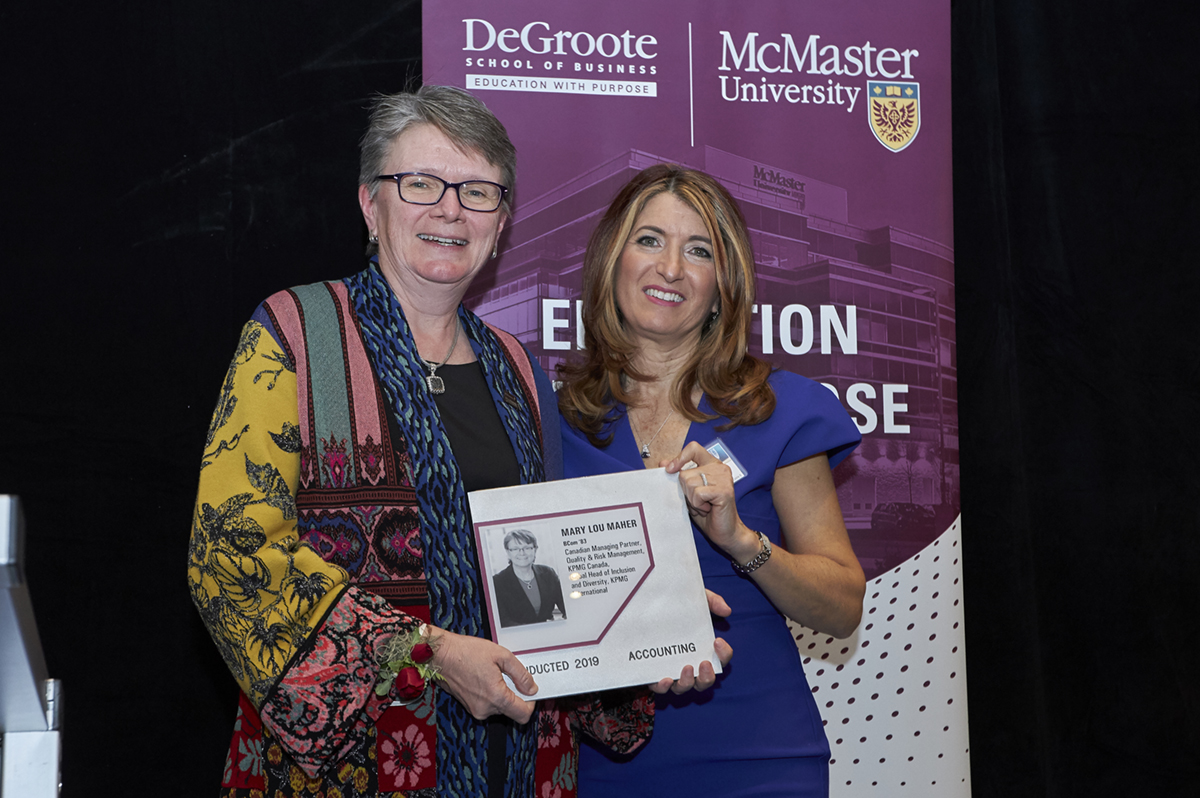 Maher's legacy will be enshrined at the Ron Joyce Centre on new honour wall for Distinguished Alumni Award winners, spearheaded by fellow recipient Teresa Cascioli (right).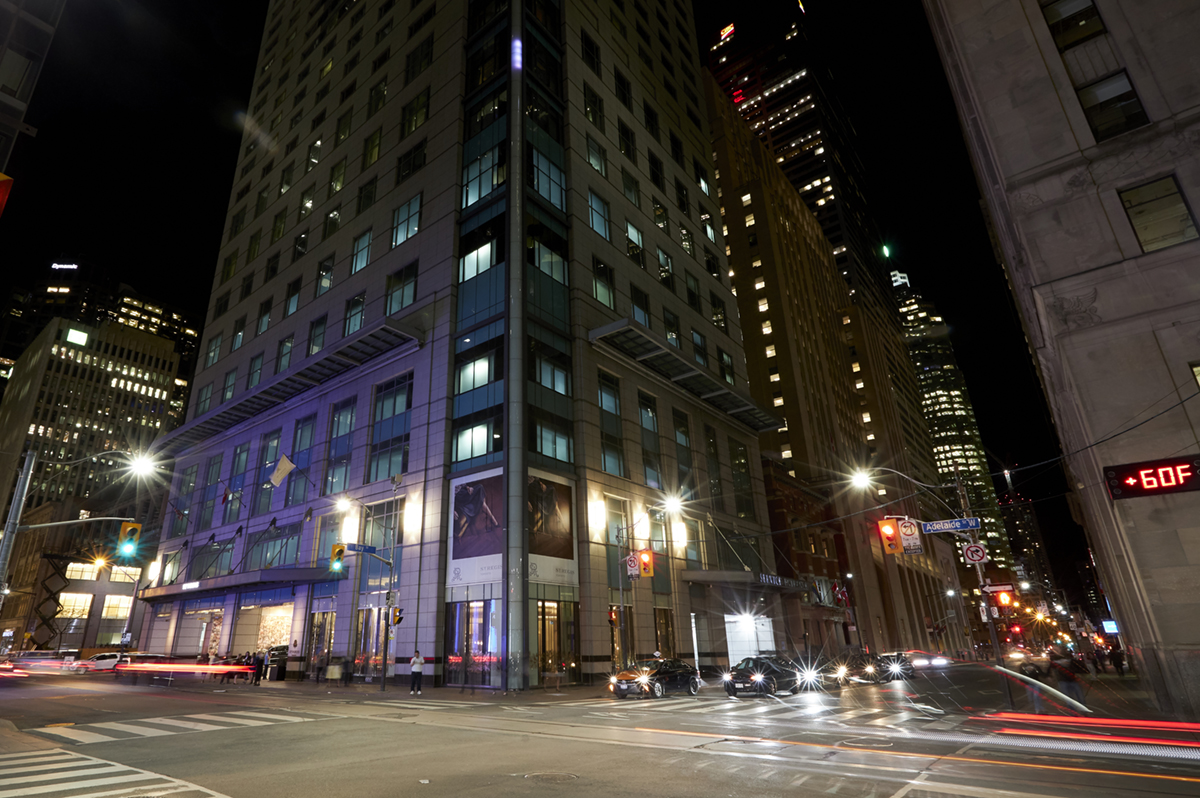 The St. Regis Hotel by nightfall, at the corner of Bay and Adelaide in Toronto.