Knowledge Labs: In The Know With William Huggins
March 14, 2023
| Hamilton, ON
Contributed by William Huggins, Lecturer, Finance and Business Economics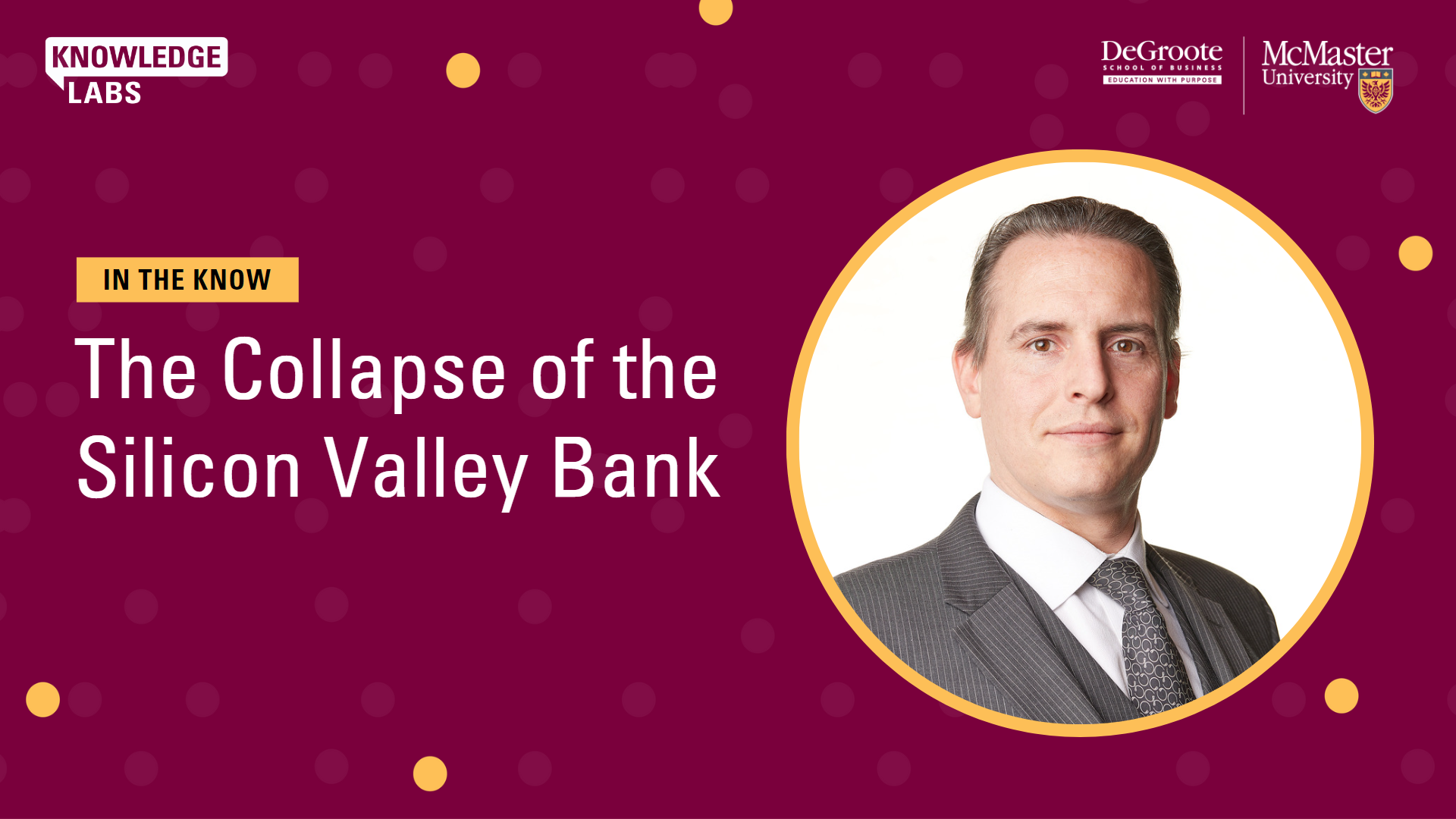 On Friday, March 10, 2023, the collapse of the Silicon Valley Bank became the second-largest bank failure in US history.
"If you go back a 100 years, for a bank to collapse due to a bank run, you really have to have a lot of people lining up out front asking for cash until there's no cash left," says William Huggins, Lecturer, Finance and Business Economics at the DeGroote School of Business. "But in the modern day where everything can simply be withdrawn digitally, you really can move 42 billion dollars out of one institution in just 24 hours, and that's what led to the collapse at SVB."

---
In our latest Knowledge Labs: In the Know, William Huggins helps to break down what happened with SVB.
Knowledge Labs: In the Know is a weekly web series where experts from the DeGroote School of Business offer their insights into current affairs. Keep up with the series: https://bit.ly/3aWeCsy