McMaster Researchers Awarded Over $24 Million for Climate and Pandemic Research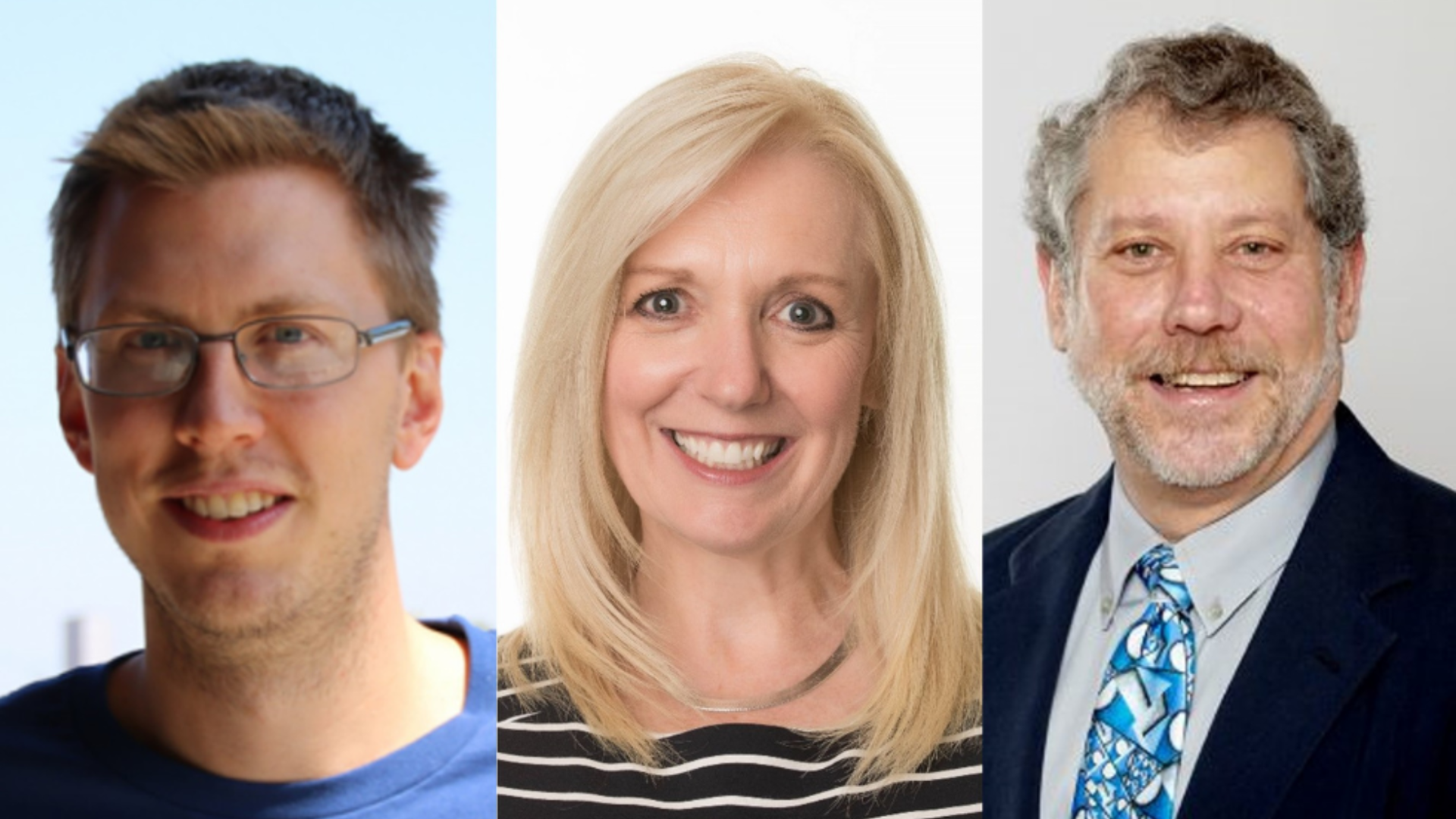 Three McMaster researchers have received funding through the Government of Canada's New Frontiers in Research Fund (NFRF) to advance renewable energy and post pandemic recovery research.
Drew Higgins, assistant professor in the department of chemical engineering, is part of a nationwide research project led by the University of Toronto, established to advance community-informed climate solutions.
The project, titled CANSTOREnergy, was awarded $24 million from the New Frontiers in Research Fund. The funding represents the largest-ever federal research grant awarded through the NFRF, which supports world-leading interdisciplinary and rapid-response Canadian-led research.
The CANSTOREnergy team will work with communities, utilities and industry partners in the Yukon and Hamilton regions to design and develop innovative, socially informed carbon conversion and energy storage technologies — as well as pathways for their deployment — to help Canada achieve its goal of net-zero emissions by 2050.
"Carbon conversion and storage technologies can play a critical role in our fight against climate change and in Canada's low-carbon future," says Higgins, who is a co-principal investigator on the project.
"I am excited to take part in this project and to collaborate with researchers from across Canada and with our community partners to explore how these technologies can support equitable and sustainable energy solutions for communities as they transition away from reliance on fossil fuels."
In addition, two McMaster researchers received funding through the NFRF 2022 Special Call — Research for Postpandemic Recovery.
The Special Call was created to mobilize Canadian-led research efforts in support of a more equitable, sustainable and resilient postpandemic reality. It supports a diverse portfolio of interdisciplinary projects that directly address one or more of the research priorities outlined in the UN Research Roadmap for the COVID-19 Recovery.
Pamela Baxter, associate professor at McMaster's school of nursing, received over $400,000 for a research project focused on promoting post-pandemic recovery for South Asian women caregivers of older adults living in multigenerational households.
The mixed-methods study will identify needs and gaps in social and health services available to caregivers and their families, with the aim of tailoring future community supports, interventions, policies, and practices to reduce inequities and promote post-pandemic recovery for those disproportionately impacted by the COVID-19 pandemic.
Benson Honig, professor of human resources and management at the DeGroote School of Business, received over $490,000 to expand a virtual entrepreneurial incubator that will help women, refugees, minorities, immigrants and persons with disabilities develop economic sustainability in the post-COVID era.

The project focuses on building entrepreneurial capacity in marginalized refugee communities, reducing financial instability and improving access to support and resources for owners of small and micro businesses, who were significantly impacted during the pandemic.

---
François-Philippe Champagne, minister of innovation, science and industry announced the results of the NFRF competitions today.
"Science and research are essential to solving the greatest challenges facing humanity today and in the future. That's why our government is committed to continuing support for researchers who are pushing the boundaries of innovation, by investing in transformative, high-risk / high-reward research that will address issues that impact Canadians in all sectors of our economy and society," he said.
"With our highly educated workforce and world-class research institutions, we are well positioned to meet the needs of the next century and remain a global leader in science and innovation."