Rob Burgess: A lifetime interest in service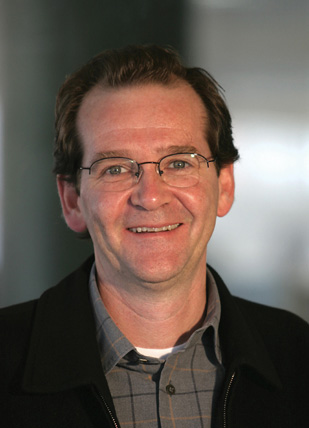 On June 9, 2014, Rob Burgess received an honourary Doctor of Laws degree from the DeGroote School of Business.
As a young executive, Rob Burgess took the helm of two innovative but troubled technology companies, and restored them to a state where they became the undisputed leaders in their field.
For those rescue jobs — and his role in developing game-changing graphics software — he became known as a turnaround ace, both in Ontario where he got his start and in California where he has built a career as an executive and investor.
Yet, in fact, he pulled off his first turnaround at McMaster University in the late 1970s when, as a commerce student, he got the job as manager of the campus grocery store. He sized up the challenge: It sold more pop and potato chips than the average supermarket and yet could not turn a profit.
He soon realized why. Some employees were engaging in acts of pilfering that, over time, added up to a big cash drain. He stopped the erosion and the business finally made money for the student body that controlled it.
Little did he know that this problem-solving proclivity would play out on a much wider canvas in the 1980s and 1990s – with his revival of a Toronto 3-D modelling and animation company called Alias Research and then of San Francisco-based Macromedia, the originator of iconic software such as Flash and Dreamweaver.
His role as a turnaround CEO did not come from any grand design, he insists. "It was fear and panic – there are lots of good motivators ," says Burgess, now 57, who is based in Silicon Valley, invests in enterprises and sits on boards of companies, such as Adobe and Nvidia, and not-for-profits like the Boys and Girls Club of the Peninsula.
Yet he traces the seeds of his unpredictable career to McMaster and the DeGroote School of Business. "At DeGroote, I got my grounding in business," says Burgess, who will receive an honorary doctorate at McMaster's spring convocation.
Between the ages of 17 and 22, he says a number of events mashed together to provide an education in people leadership – whether working in children's programs during the summers, in running the campus store, or learning from group activities in the classroom.
It took him a while to get into commerce – he was first interested in drama – and he found his way to DeGroote. He remembers fondly classes with marketing professor Randy Ross. Ross, now deceased, had gained business experience at Procter & Gamble and could relate a lot of the marketing principles to the real world. (Burgess paid tribute to Ross in a 2001 speech when he was awarded the Wayne C. Fox Distinguished Alumni Award by DeGroote.)
As CEO, when things go right, you get too much of the credit and when things go wrong, you get too much of the blame.
When did he know he was going to be a CEO? "When I became one," he says. "I never had the big ambition of being a CEO until I was one. I never really applied for a job – I just got a job and one thing led to the next."
The big break was getting into 3-D computer graphics at Silicon Graphics, the early leader in this infant field. He was its first salesman in Canada, and worked his way up to a vice-president's role in California. Then he was offered the Alias CEO job back in Toronto.
It was a trial by fire, for the company was basically bankrupt. He inherited not just classic business problems, but a U.S. Securities and Exchange Commission investigation into alleged revenue fraud, which ended up with judgments against three previous managers. As the CEO who picked up the pieces, Burgess made some mistakes, but he did some right things too. "It took about a year – the company just about went out of business. But we got it back on its feet and [made it] a prosperous company that was purchased for just under $500-million."
In 1996, he joined Macromedia, another turnaround prospect. He insists he just happened to end up in circumstances that needed to be turned around. "As CEO, when things go right, you get too much of the credit and when things go wrong, you get too much of the blame."
Just listening is a key attribute. He recalls that Macromedia employees would tell him the future lay in the Internet, and yet they would go back to working on their mainstream CD-ROM projects. So Burgess cancelled the CD-ROM projects and told his people that Macromedia was now an Internet-based company.
"They were shocked," he said, and the market had to be convinced, as well. It all worked out with the development of products like Flash, which became the multi-media standard – and a key asset in Adobe's $4-billion (US) purchase of Macromedia in 2005. At the time, it was the sixth largest software deal in history.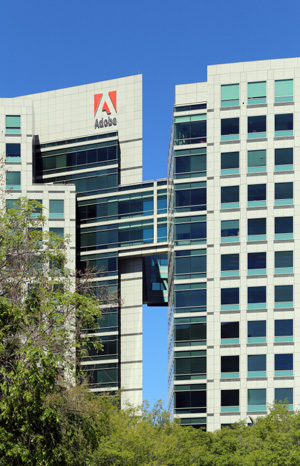 Today, Burgess sits on boards and invests, as well as savouring the free time with his family – he has three sons, an 18-year-old and 17-year-old twins. The family spends summers at the cottage in Ontario's Muskoka area.
One of Burgess' gifts is a sense of humour and he sometimes gets into trouble for making playful fun of situations and people. "My defence is I make fun of everything," he says.
He is a big fan of the 1964 movie Mary Poppins, and the behind-the-scenes flick Saving Mr. Banks, which focuses on the tug-of-war between movie-maker Walt Disney and the author of the Mary Poppins books, P. L Travers.
In fact, he says, a song from the original movie, Feed the Birds, has become his philosophy of life, reflecting his lifetime interest in service. The essence of the song is: "Come feed the little birds." If you show that caring side, it says, you'll be glad. And Burgess is clearly glad he did.