How Sam Samad forged his career as a technology leader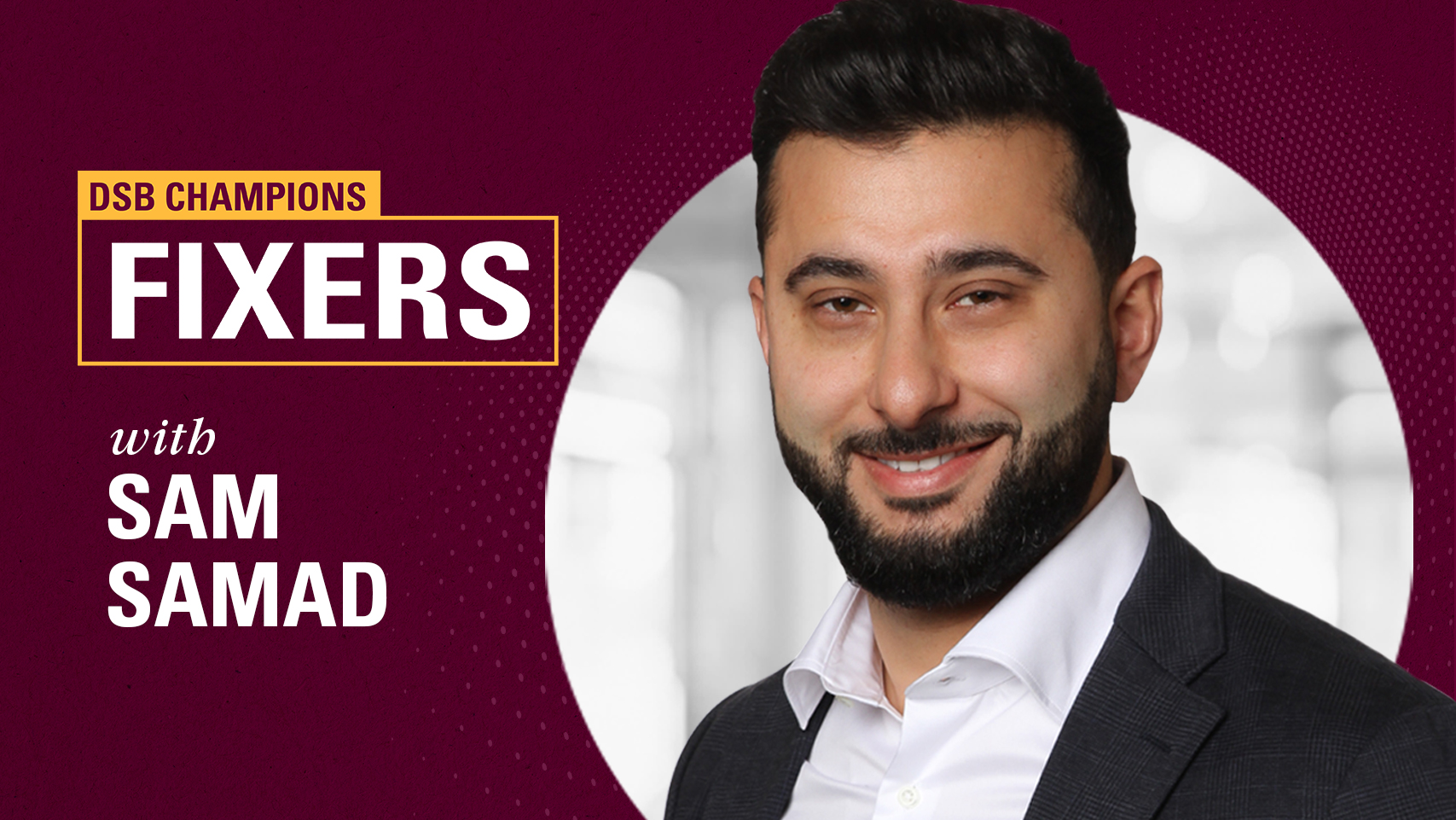 Sam Samad (MBA'14) is helping to change the world through digital experiences. As a strategic account director at Adobe, he works with four of Canada's five major banks to maximize the value of the institutions' application investments, ensuring a seamless experience for end-users. It's an equally far cry from Sam's initial career goal of entering the medical field and from his future entrepreneurial aspirations. As diverse has Sam's career path is, it's anchored by the skills he gained at DeGroote School of Business's Master of Business Administration (MBA) program.
DeGroote gave me a lot of assurance that just because I did a Bachelor of Science didn't mean I was pigeonholed," says Sam, who also completed his undergrad at McMaster. "You can retool, relearn, and be able to pivot into any field because the skills you gain are so transferable."

---
Experiential learning approach
On track to enter medicine as he completed his bachelor's degree, Sam's career trajectory changed for the first time when he attended an MBA information session. DeGroote's program appealed to him because of its price point, part-time flexibility, and integrated co-op experience. After enrolling, Sam came to realize that change is slow in health care. The technology industry better fit his results-oriented nature. First-hand, he also saw the benefits of the program's experiential learning approach when he started working at the computer software company Oracle.
In one of my courses, we got married up with a corporation, and we had to collect data and make recommendations during a consulting project. That kind of real-world interaction helps you go into the corporate world feeling prepared. Because I was a part-time student, I'd finish work and hear the professor talk about something I had just seen at work. I was able to apply the lecture the next day at work.

---
A career in technology
As Sam completed the program over four years, his career path in technology became solidified. He eventually went from his Oracle account manager position to a senior account executive role at Microsoft before landing at Adobe. In each role, he digs into his tool kit of DeGroote MBA-acquired skills.
"One of my most memorable DeGroote interactions was with Strategic Management professor Nick Bontis," he says. "He helped teach me how to go into tech sales and negotiate multimillion-dollar contracts. DeGroote also taught me the importance of networking. I encounter DeGroote alumni everywhere, and it's always come back to benefit me to realize how small the corporate world is and how important maintaining relationships is."
Most recently, Sam is leaning on the program's entrepreneurial teachings. He has invested in a men's barbershop and spa franchise opportunity, with five locations across the Greater Toronto Area. Seeing a gap in the market, he says he assuredly invested with the long-term thinking he acquired at DeGroote.
While I'm still very much enjoying my career, I have an entrepreneurial spirit. Some of the courses I took at DeGroote changed my perspective on personal finance and building wealth. The program's impact is just as personal as it is professional.

---