Strengthening the business of healthcare: EMBA physicians invited to enroll in HLA fellowship program
February 12, 2018
| Hamilton
Contributed by Tina Depko, Communications Coordinator, Faculty of Health Sciences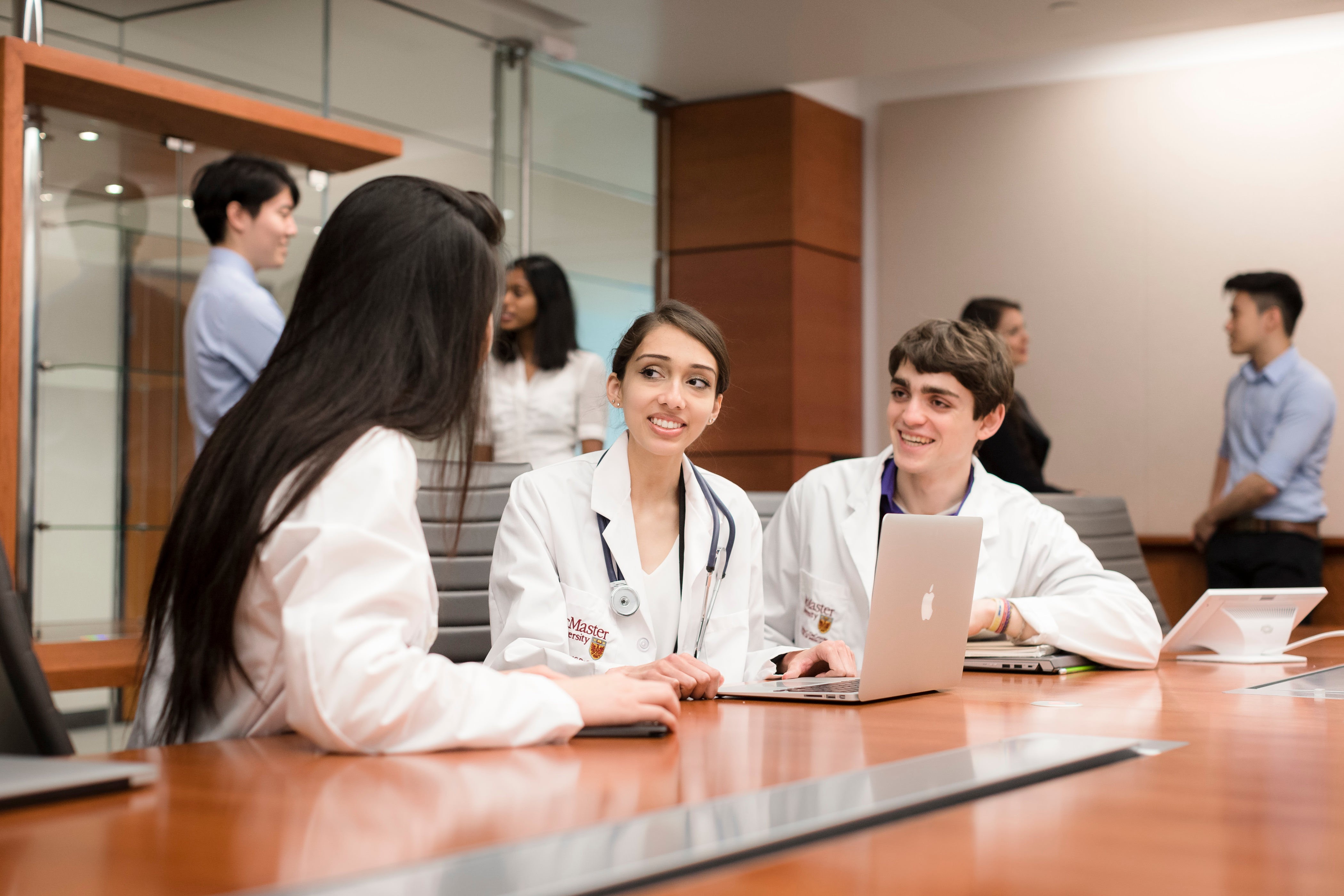 The Michael G. DeGroote Health Leadership Academy (HLA) is launching a new fellowship program.  
The HLA Physician Fellowship Program is open to physicians who enroll in the Executive MBA in Digital Transformation (EMBA) at the DeGroote School of Business. Five fellows will be selected for the inaugural year of the program, which starts in September 2018.
"The HLA strives to attain a transformative impact on global healthcare by nurturing a community of future leaders," says Del Harnish, Co-Director of the HLA, and Associate Dean, Undergraduate Education, Faculty of Health Sciences. "This fellowship program helps develop these leaders by providing a broad perspective of the intersections of health and business knowledge."
The Physician Fellowship Program offers learning opportunities with mentors, faculty, and peers. Fellows are invited to attend the HLA's leadership development events and workshops. The first cohort also has the opportunity to co-design components of the fellowship program, helping to refine critical features of the pilot program.
Upon completion of the EMBA and the fellowship program, graduates will be awarded the title of Michael G. DeGroote Health Leadership Academy Physician Fellow. Fellows will maintain their status by acting as mentors to new mentees, serving as an advisor to the HLA and earning annual continuing education credits.
DeGroote's EMBA in Digital Transformation is a 14-month program that allows candidates to work while pursuing their degree. The continuously-evolving interdisciplinary curriculum includes customized, integrated cases developed around new and emerging trends in business and technology.
"In today's rapidly-changing digital landscape, leaders are needed who understand both the opportunities and the risk presented by new technologies and data as it applies to various fields, including healthcare," says Michael Hartmann, Co-Director of the HLA, and Executive Director of the DeGroote School of Business' EMBA in Digital Transformation.
"Digital transformation will serve as a catalyst for engaging health consumers in new and innovative ways which may also require organizations to rethink their business models and the roles and capabilities of health professionals."
There is no fee to enroll in the Physician Fellowship Program in its inaugural year.
An open house for the EMBA Physician Fellowship Program will be held on Thursday, March 29 from 5 to 7 p.m. in the Farncombe Atrium at the McMaster University Health Sciences Centre. Light dinner and beverages will be provided. 
Learn more about the EMBA in Digital Transformation here. Read about the Michael G. DeGroote Health Leadership Academy here.