The innovators: DeGroote welcomes Teresa Cascioli, Alfredo Tan as Industry Professors
September 18, 2018
| Hamilton
Contributed by Andrew Baulcomb, Communications Officer
Two global business leaders with deep ties to McMaster University have joined the DeGroote School of Business as Industry Professors.
Teresa Cascioli, BCom '83, and Alfredo Tan, MBA '01, have begun three-year terms with the School and will help further DeGroote's commitment to innovation in business through 2021.
"Teresa is someone who's had great success in business, and she's still succeeding," says Len Waverman, Dean, DeGroote School of Business. "She's a noted entrepreneur, and as we're pushing more into the innovation and entrepreneurship space, it will be great to have her expertise on hand."
In her new role, Cascioli will be an Industry Professor focusing primarily on entrepreneurship and will sit within the School's Strategic Management faculty area.
She will be involved in a variety of engagement activities, including mentoring students, and will also take part in alumni and community outreach through Knowledge @ DeGroote and DeGroote Women's Professional Network events.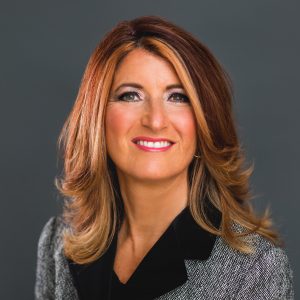 Born and raised in Hamilton, Cascioli is renowned for taking a once-bankrupt Lakeport Brewing and turning it into a financial and commercial success. Under Cascioli's leadership, Labatt acquired Lakeport in 2007 for $201 million.
In 2008, she received the Wayne C. Fox Distinguished Alumni Award, one of McMaster's highest alumni honours. She was also the primary driver and benefactor behind a new wall at the Ron Joyce Centre honouring past recipients.
In recent years, Cascioli has written a popular children's financial literacy book series, M is for Money, and developed a strong reputation for motivational speaking. She has also served as a strategic advisor to both Labatt and KPMG.
She has donated more than $6 million to the community throughout her career, including funding the Teresa Cascioli Chair in Entrepreneurial Leadership at DeGroote. The latter is held by Benson Honig, Professor, Human Resources and Management, who specializes in the study of entrepreneurship.
Tan, a former Facebook executive, will also serve as an Industry Professor in the School's Strategic Management area.
Born into a modest life in the Philippines, Tan and his family immigrated to Canada when he was a young child. He undertook a diverse career path that began with studies in forensic science and biology and later embraced the developing tech sector.
"Alfredo is on the frontier of digital innovation, and that helps us be on the frontier as well," says Waverman. "With his background and experience at Facebook, he brings to us a front-line experience of what it takes to innovate in a digital space, and to be doing it every day."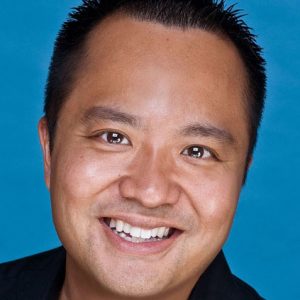 He'll be involved in student engagement activities in the Executive MBA in Digital Transformation (EMBA), MBA, and BCom levels, and will speak on topics such as digital transformation, organizational leadership, and strategy.
Additionally, Tan will take part in DeGroote events, provide research support for the McMaster Digital Transformation Research Centre (MDTRC), and sit on the School's new Advisory Board on Innovation.
A key player at Facebook for nearly a decade, he joined the company in 2009 as a founding member of Facebook Canada. He served as part of the Canadian executive team responsible for high-growth verticals in the Canadian market.
In 2016, Tan was the part of the launch team for Facebook and Instagram in the Philippines, working as the founding Country Manager. He then continued his leadership work throughout the rest of Southeast Asia, with stints in Thailand, Singapore, Malaysia, and Indonesia.
Tan joined WestJet in March 2018 as the company's Chief Digital and Innovation Officer. He is currently in the process transforming the overall guest experience across WestJet's digital channels.
Karel Vredenburg will continue in his role as a DeGroote Industry Professor until Dec. 30, 2020.
Vredenburg, who joined the School in January 2017 on a three-year term, teaches in the Executive MBA in Digital Transformation (EMBA) program, the Emerging Health Leaders (EHL) program, and the Innovation by Design (IBD) program.
Outside DeGroote, he is Director of Design at IBM, responsible for IBM Design's worldwide client programs, and serves as the head of IBM Studios in Canada. Vredenburg helped spearhead the first commercial products using the IBM Watson cognitive computing system, and, in 2013, introduced IBM Design Thinking to IBM product development laboratories worldwide.
He regularly delivers guest lectures at various universities and conferences and serves on the Natural Sciences and Engineering Research Council (NSERC) education committee.