DeGroote MBA students win $100,000 in Roche Innovation Challenge
June 12, 2020
| Hamilton, Ontario
Contributed by Rebecca Hull, Marketing and Communications Strategist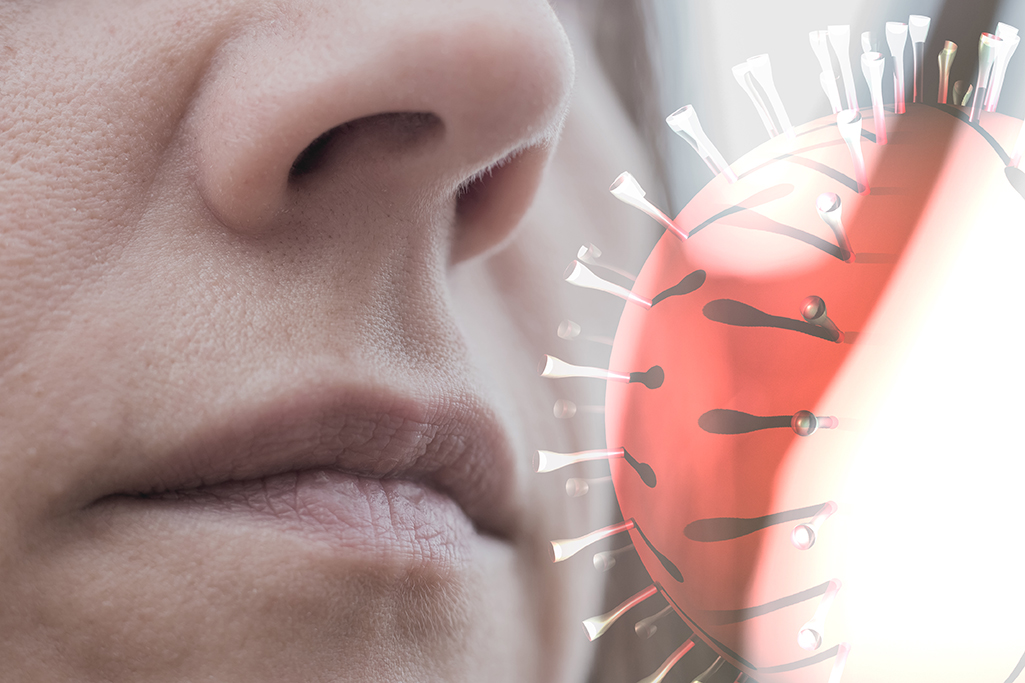 The DeGroote School of Business is putting innovation to work at the Clinic. Overseen by Goran Calic, Assistant Professor, Strategic Management, the Clinic helps commercialize McMaster University's vast repository of research. Recently two of its students won the top prize in a Roche Pharmaceuticals COVID-19 challenge.
"The Clinic allows the students to commercialize and work on important technology. We have access to one of the best medical schools in the world, which means we have access to some of the best technology to make a difference in the world," said Goran Calic, Assistant Professor, DeGroote School of Business.
In March 2020, Roche Pharmaceuticals issued a challenge to all creative and innovative minds in Canada to bring forward solutions to address the COVID-19 pandemic. The Clinic answered the call by focusing on the air we breathe and how it impacts lung health and disease.
Roche Pharmaceuticals COVID-19 Challenge
The Clinic's MBA candidates, Rama Al-Atout and Keiran Clark, worked alongside McMaster researcher Jeremy Hirota on diagnostic devices that focus on airway epithelial cells – the first line of defense in the lung. They pivoted to a new target market during the semester to work on a nasal swab for COVID-19. They were 1 of 11 (from 840) winning solutions in the Roche COVID-19 Open Innovation Challenge. They have been awarded the maximum award of $100,000 from Roche Pharmaceuticals for their work.
The team focused on how better to understand disease biology, pathology, and transmission. The group proposed to develop a diagnostic that simultaneously measures both virus and patient responses in the same sample using the same methods. By using a nasal swab taken at the time of diagnosis, it may help predict those COVID-19 patients that will require more aggressive interventions/therapies and those that can stay at home and recover.
"The Clinic is helping bring research to market by performing analyses that would be foreign to a traditional biomedical research program or graduate thesis. Engaging with the Clinic was a breath of fresh air, enabling our biomedical researchers to expand our perspectives and better see where our research fits into the grand scheme of things," said Dr. Jeremy Hirota, Canada Research Chair in Respiratory Mucosal Immunology (Tier 2), McMaster University.
A Multidisciplinary Approach to Business
The Clinic facilitates truly interdisciplinary work by engaging in business training, biomedical research training, and providing resources needed to make a lasting impact on the health and lives of Canadians. As the Michael DeGroote Innovation, Commercialization, and Entrepreneurial Fellow, Milica Vukmirovic worked closely with Dr. Jeremy Hirota to develop new technologies coming out of his lab, and the MBA students transform the research into a viable business.
"I love mentoring these multidisciplinary teams because students learn so much about the challenging process of early-stage technology commercialization. In my opinion, hubs like this are truly needed at universities and hospitals to foster education in entrepreneurship and business development," said Milica Vukmirovic, Michael DeGroote Innovation, Commercialization, and Entrepreneurial Fellow, McMaster University.
This multidisciplinary approach was instrumental in building the development pipeline that accelerated the development and commercialization of a novel diagnostic chip to enhance patient care during the COVID-19 pandemic.
"Between Milica's experience in high growth environments and Jeremy's expertise and relationship in the respiratory field, we had a solid foundation to build on. Rama and I each had our own complementary skill sets, with Rama's background in chemical biology, and mine in the business and finance. This combination made it enjoyable to work with one another and enabled us to achieve far more than anyone could have individually," said Keiran Clark, Associate, The Clinic – Innovation Lab.
Experiential Learning
DeGroote supports the intersection of research and experiential learning, and that is the purpose that drives the work at the Clinic. MBA students gain real-world experience needed to transition successfully into the business world while making a meaningful impact on society.
"Our role was to leverage what we've learned in the classroom and apply it to the real world, to provide the team with new perspectives, research, and tools that they can use to accelerate their progress. We worked to paint a clearer picture of the product's value proposition, competitive environment, and the steps required to achieve regulatory approval. We also identify funding sources and grants that would lead to financing the innovation and taking it one step closer to market," said Rama Al-Atout, Associate, The Clinic – Innovation Lab.
At the core of the Clinic is the need to solve real-world problems, such as the global COVID-19 pandemic, by using accurate and reliable research to improve human life.
"Our students can work on improving people's lives. The Clinic is an opportunity for our students to make a difference and build a brighter world," said Goran Calic.