Alma Jurado-Nunez is Digitally Transforming Health Care in Mexico
December 20, 2021
| Hamilton, ON
Contributed by Rebecca Hull, DeGroote Writer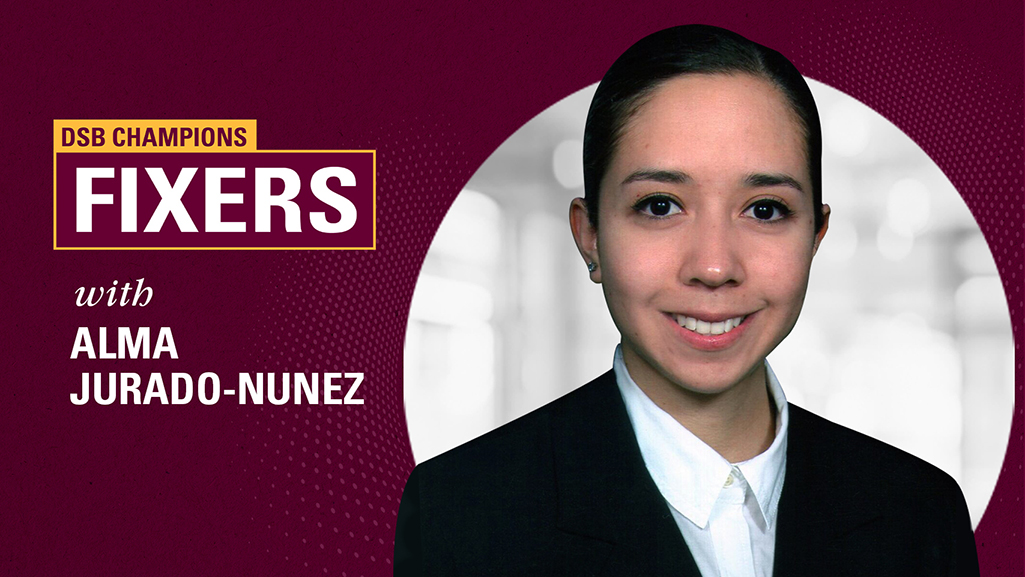 As COVID-19 overwhelms health care systems, Alma Jurado-Nunez (eHealth '19) is developing creative solutions in health care technology. While studying at DeGroote, Jurado-Nunez decided to return to Mexico to work with a small team to create viive, a technology-enabled health care system that provides medical care for individuals and families in Mexico.
Finding Inspiration in McMaster's eHealth MSc Program
McMaster's eHealth MSc program sparked Jurado-Nunez's passion for health care and management. A unique program that immerses students in the world of digital health informatics, from the start, she understood the importance of technological advancement in health care.
When you're a clinician, you can only reach, let's say, 20 patients a day. But when you build a solution with technology, you can reach 5,000 or even a million people a day," says Juardo-Nunez. "Whenever you apply technology to any environment, you need to understand how organizations and people work. To make change happen, you need to focus on supply chain, logistics, and cultural processes. I am committed to improving human health. Since taking the eHealth program, I know that information technology and business will help me make improvements."

---
Expanding Approaches to Health Care
With an undergraduate degree in medicine, Jurado-Nunez wanted to expand how she approaches health care. Shifting to a business mindset when confronted with problems and opportunities, she realizes how important it is to have both managerial and clinical skills in developing and implementing creative solutions in the health care environment. After graduation, she grew into a multi-faceted problem-solver, a leader who approached every challenge with duel perspectives, a managerial one gained through exposure to business and a systematic perspective earned in medical science.
As scientists, we were trained in objective evidence-based thinking. We usually know that there is a correct answer. But when you have management courses, developing the right solution is relatively subjective and human-centered. In other words, to contrast scientific thinking, there is no right answer in business. Being introduced to business thinking allowed me to see an issue from an entirely different perspective.

---
Jurado-Nunez explains that there is no correct way to solve problems when leading an organization and to make decisions. On the clinical side, a person needs to understand how systems work and what they should do; but on the business side, a person needs to develop those creative solutions and find the best way to propose them.
Be Open to Possibilities
Despite her accomplishments in medicine, she had trouble deciding which specialization to pursue and realized that her career path was not as linear as she initially imagined.
There is this notion where you have one intended purpose in life, and you need to figure out how to get there. In medicine, people see it as a straight line towards a specialty and residency. But there are so many other options available, such as business, epidemiology, or nanotechnology. So, try to connect your interests and experiences. Start with a thread, and then continue working towards your goal. Understand that you might have lots of different experiences. All of them will eventually be useful in helping you decide where you want to be in the future.

---