Laura Beesley is Driving Change in Health Care
October 19, 2021
| Hamilton | Ontario
Contributed by Rebecca Hull, DeGroote Writer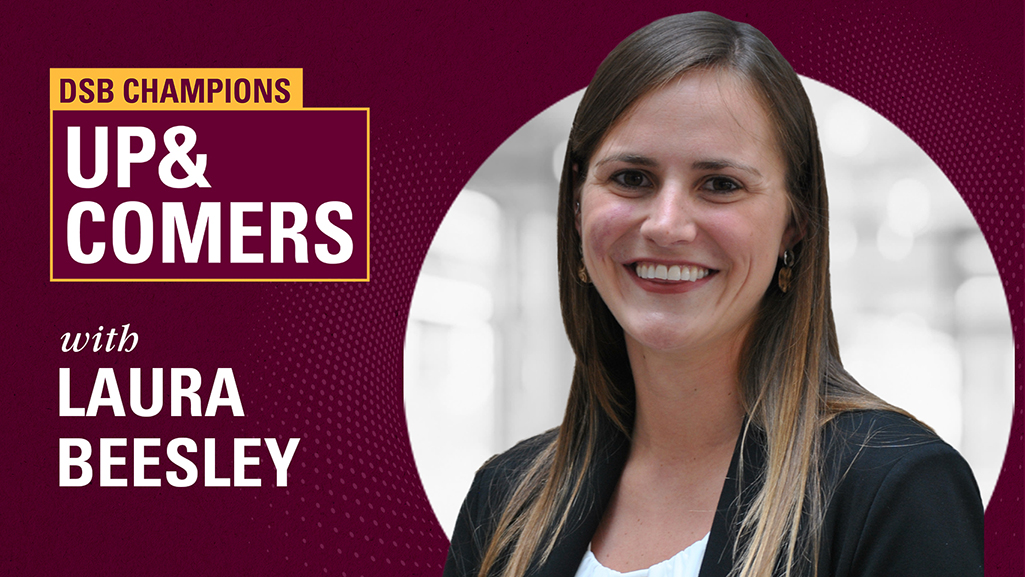 Laura Beesley (MBA'19) has dedicated her career to improving health care operations across Canada. As a quality and risk consultant, Beesley currently serves the Government of Nunavut through a partnership with St. Joseph's Healthcare Hamilton. She grew up in Dundas, Ontario, and began her undergrad in nursing. From there, she realized it was possible to add a business background to her toolkit as she was exploring her graduate degree options.
My biggest criteria for a graduate degree was that it had to be something that would open doors for me. While nursing is an excellent career path, it can be quite linear in that we are not really taught what else is out there beyond nursing," says Beesley. "In my opinion, that's why you don't see many clinical people exploring business. My university experience set me up to work in a hospital or possibly go into research. It was a lot more geared towards that critical care piece."

---
Once Beesley arrived at DeGroote's MBA program, she had the opportunity to work at St. Joseph's Quality Department. This co-op would later translate into her full-time role. Throughout her journey in the MBA program, Laura learned the importance of time and project management, which has been very applicable to her current position.
"The MBA is a program of constant change, particularly with alternating between co-op placements and academic terms. It forces you to be adaptable and to manage your time effectively."
Innovative business solutions to drive change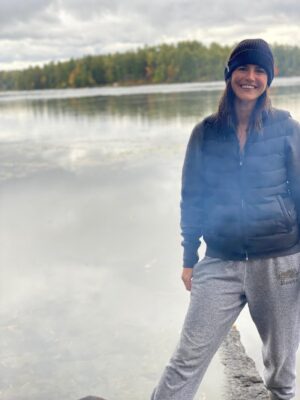 Beesley emphasizes that our health care system is still a business at the end of the day, which clinical staff isn't effectively taught. She stresses the importance of "combining the health care perspective with innovative business solutions to drive change." Being equipped with clinical knowledge and business fundamentals allows Beesley to make tangible improvements to the health care system.
To me, combining a health care perspective with business solutions means providing clinical insight into higher-level decisions that will impact the frontline. It's about making decisions with those that those decisions will impact. The more engagement with the frontline staff or whoever that end-user is, the better your results will be.

---
Leverage your network and relationships
According to Beesley, leveraging your network and relationships is one of the best ways for students to give themselves exposure after they graduate. For example, when pursuing her MBA and exploring different job pathways, she met different types of people. It was how she was able to narrow down where her true interests lie. As a result, Beesley encourages talking to as many people as possible, even if you're browsing LinkedIn and see somebody with a neat job title that you don't understand.
"I have had so many interesting people reach out to me, and I love forming those relationships and connections. In my opinion, we too often feel as though we're inconveniencing people when we're doing that. Still, I would say that, for the most part, people want to help one another."