This is the DeGroote Experience: Welcome Week 2019
September 10, 2019
| Hamilton
Contributed by Meagan Keane, Communications Specialist, Student Experience
DeGroote is evolving and transforming, and students are at the centre of it all as campus sprang to life during Welcome Week.
At the start of the new school year, incoming first year students moved between activities on campus and transitioned to university life with the help of upper year students in colourful jumpsuits. DeGroote, represented by more than 100 Welcome Week reps, affectionately known as Greensuits, had a simple mandate: support first-year students in any way they could and always put "first years first".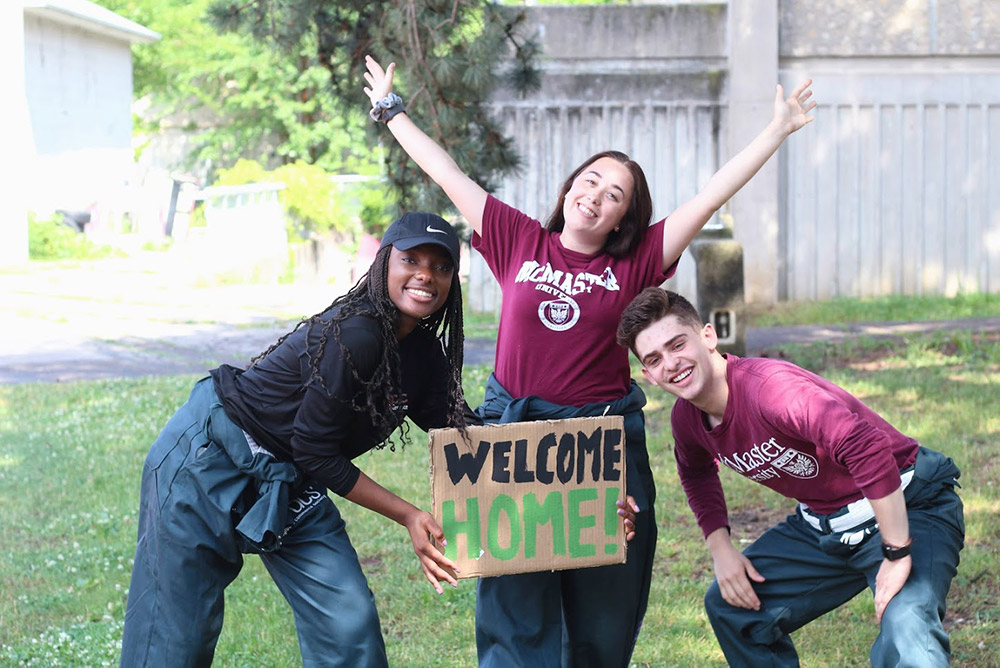 Preparations begin early but the message is always clear. DeGroote's faculty, students and staff are excited to welcome more than 900 incoming first year students to their new home, a feeling Associate Dean, Academic, Sue McCracken wants each student to feel and experience.
"DeGroote is a special place. I want students to be proud that they're part of DeGroote and know that we're here to support one another." – Associate Dean, Sue McCracken.
On the way to campus emotions begins to swell. Perhaps a feeling of excitement with a hint of nervousness. You're ready but unsure of the next steps, and suddenly the car stops in the middle of a swarm of people. They're dancing as they unpack cars and move boxes into residence buildings. A woman wearing a green jumpsuit taps on the car window and excitedly asks if you want to be "cheered in". You tentatively say "okay" and are instantly surrounded by a group of enthusiastic students in colourful jumpsuits.
This is the DeGroote experience.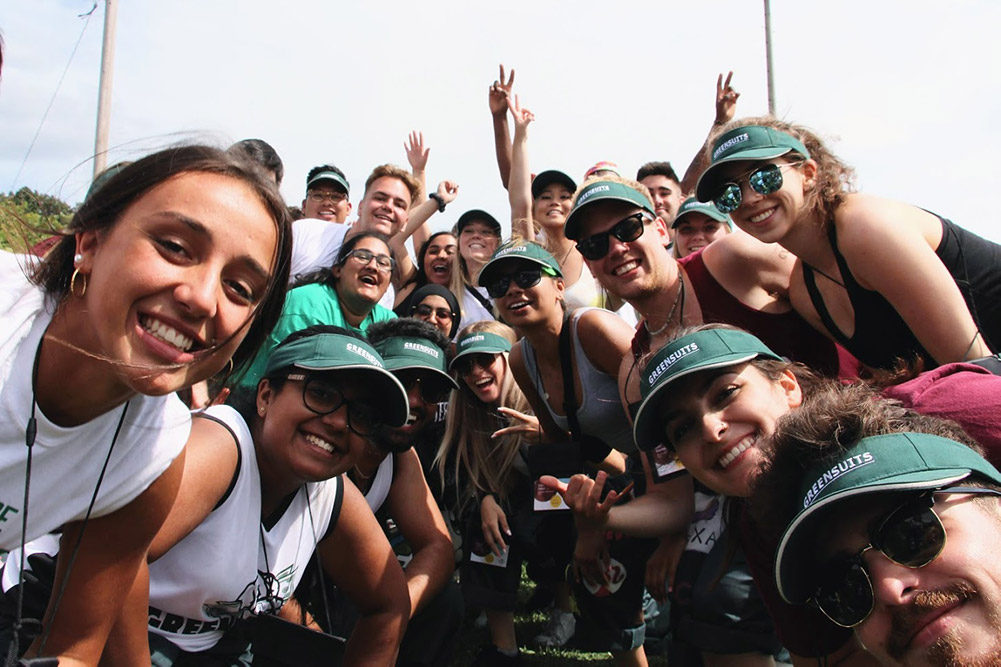 "You will make some of your best friends for life in these next few years." – Associate Dean, Academic, Sue McCracken.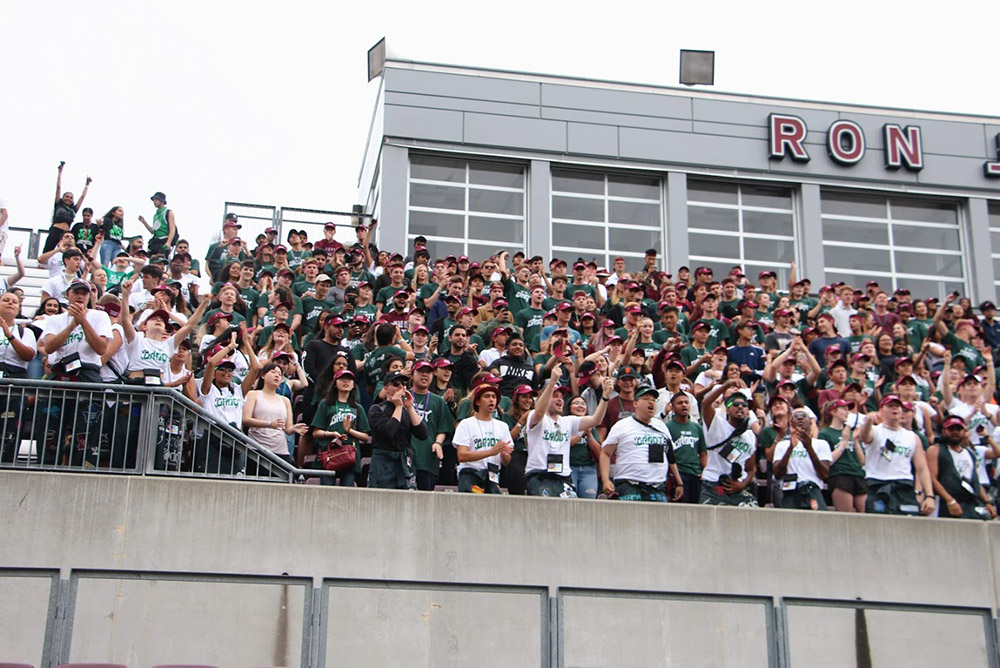 Among a sea of first-year Commerce students, Greensuits begin a cheer.
I AM AN M. I AM AN M-A. I AM AN M-A-C-C-O-M-M-I-E.  AND IN MY QUEST TO BE THE BEST I WILL NOT SLEEP I WILL NOT SNOOZE. COMMIES ALWAYS WIN AND WE WILL NEVER EVER LOSE.
The crowd of students erupts as a DeGroote Commerce Society flag is waved (not pictured).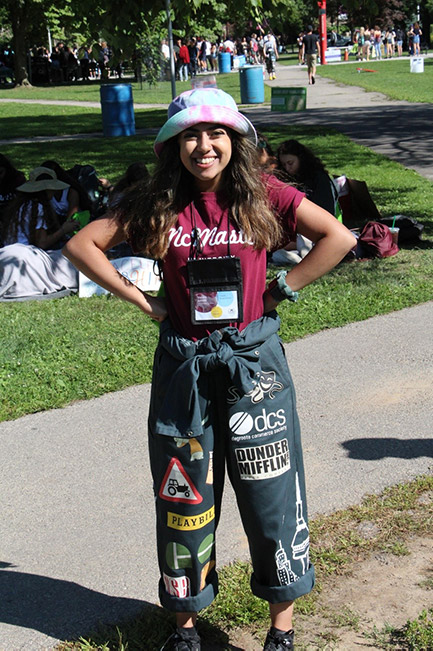 While the colour of the jumpsuit represents a faculty, the designs covering each jumpsuit are unique to the student wearing it.
"It's a conversation starter, and a great representation of me. Every suit is completely different. They're kind of a symbol that whatever you're interested in, whoever you want to be, you can do it here." -Momina Qureshi, third-year commerce Greensuit.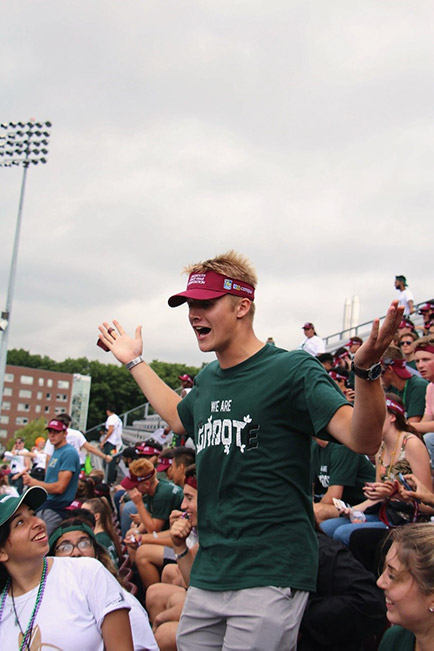 Incoming students are introduced to faculty and staff during Welcome Week.
"The Student Experience team spent time talking to me about the program. The other schools I considered were so competitive but DeGroote is a community-based environment. This feels like a family and it's only been three days!" – First year student, Connor Meiering (pictured above) appreciated how welcomed he felt when he dropped in on the Student Experience office.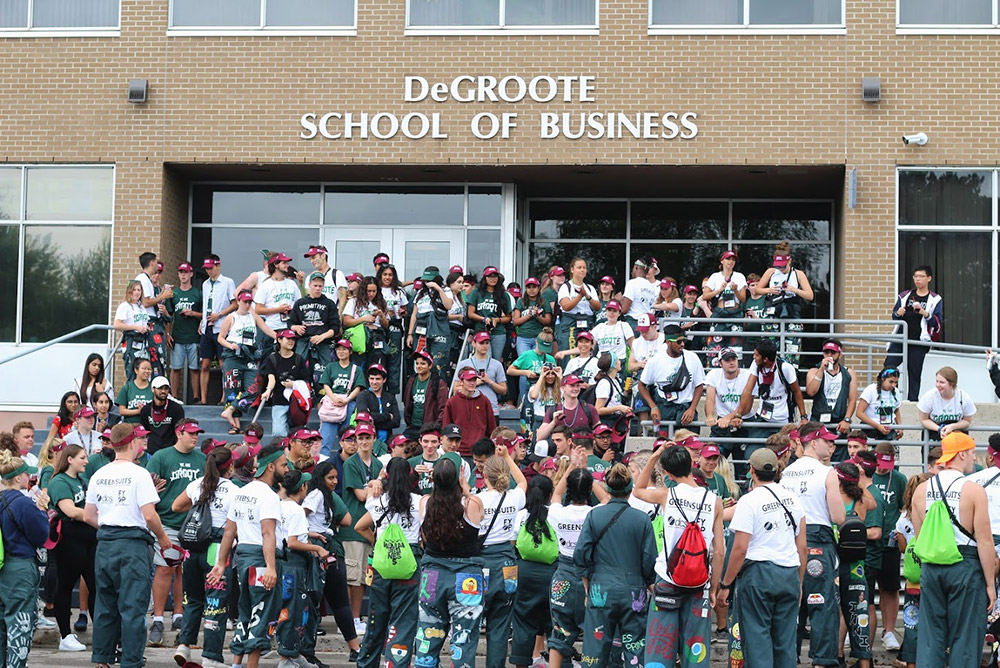 A new home.
"University is more than just going to class – so much more! I want you to think about what you want to accomplish while you are here. The next four to five years will go by very quickly! What do you want to do with your time here? How are you going to make the most of your time? I encourage you to become a big part of our DeGroote family – get involved with clubs, case competitions, intramurals. Make the most of your time here." – Associate Dean, Sue McCracken.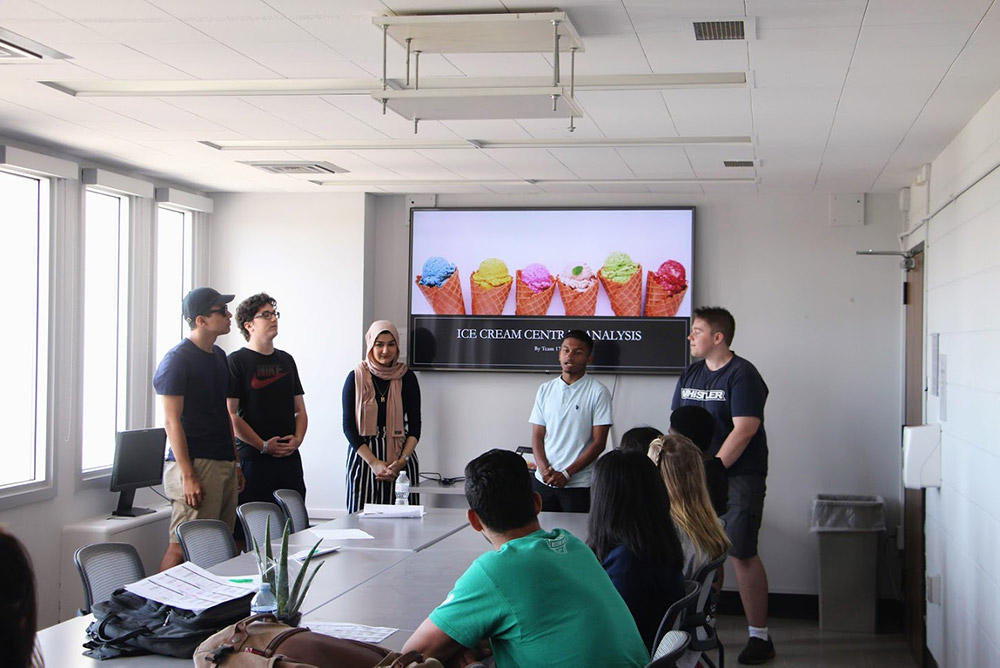 A case competition during welcome week.
"Greensuits, in partnership with JDCC and First Year Orientation (FYO), host an intro to case competitions event. The event allows students to work in teams of three to four with one upper year student mentor to solve an introductory level case. The student mentor is there to help guide the first-year students through how to properly analyze a case and create a presentation for it. The event was a great success with more than 85 first year students attending!" – Stephanie Caines and Sam Gencher, Greensuits Co-Planners.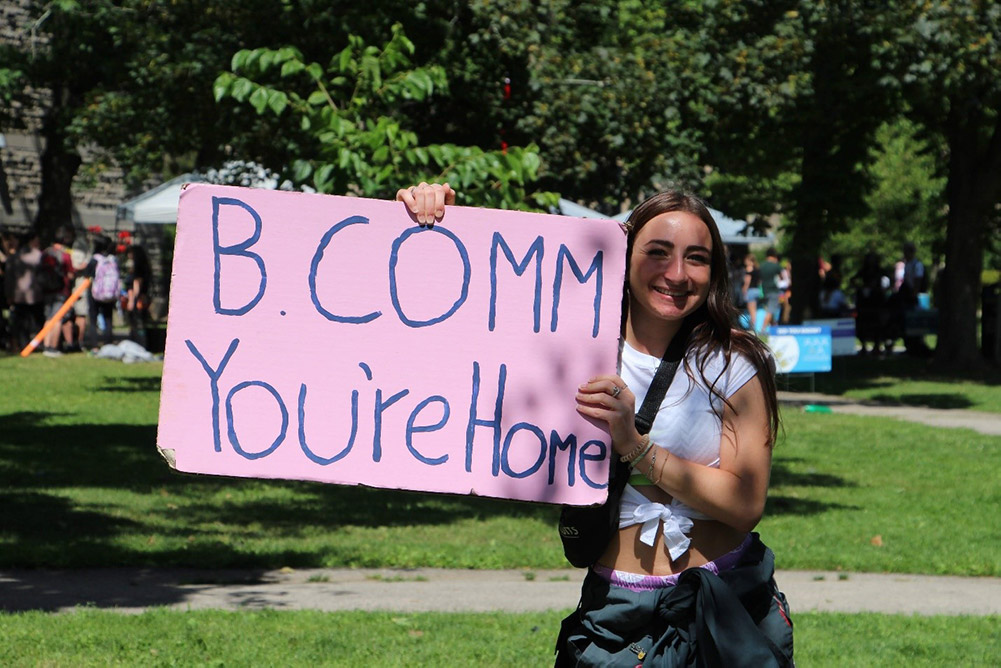 DeGroote is excited to foster the development of the next generation of business leaders. Through initiatives such as 24 Hour Case and opportunities to connect with alumni, faculty, staff and each other, DeGroote establishes a foundation for a purposeful academic and student experience.
"I want to let you know that you have a lot of support here to help you accomplish all of the great things you are going to do. First, we have our Greensuits and upper year students – they are your best source – talk to them! Our staff are the best and really want to help you succeed. And our faculty are amazing and will be there to guide and advise you. We are not scary, so come and chat with us. And you have a Dean and Associate Dean that are here for you. We do want to hear from you and get to know you." – Associate Dean, Sue McCracken.
*Photos provided by Greensuit Ishan Kaushal