Day in the Life with Sarah Rotella (January)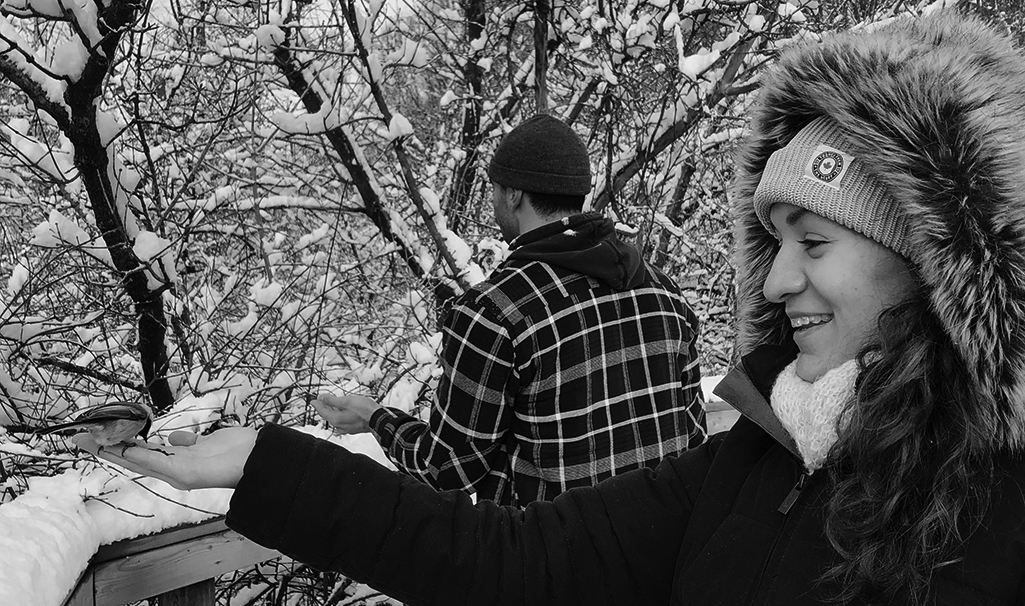 Have you learned anything about yourself or the world this semester? 
This semester, I truly learned and absorbed the importance of taking care of oneself and one another. Under the current circumstances, it is normal to enter a cycle of work, eat, sleep, repeat – all under the same roof, or perhaps even in the same room.


---
At busy points in the semester, I admittedly found myself spending hours on hours at my desk without being able to escape to campus for a change of scenery. It became so easy to stay in one spot, and when I realized that, I began taking the night for myself and my loved ones. I am less productive than I would have been commuting from campus.
Learning this throughout the semester emphasized the importance of taking breaks, not only from studying or working, but also from social media or the news, or anything that may be causing added stress. I learned that it is okay to sacrifice an hour of studying to watch a feel-good show on Netflix or go for a walk. It is okay to unplug and reply to emails tomorrow. Taking those extra moments for self-care has helped me recharge, become more productive, and ultimately feel more passionate about what I am doing.
What were some of the greatest challenges/roadblocks you faced this semester and how did you overcome them?
This fall was a brand-new experience for me, having already attended six semesters on campus. Living in Hamilton, home is a place I have enjoyed studying from throughout my time at university. Still, I always look forward to being on campus and immersing myself in the McMaster community. I thrive off the collaborative atmosphere and the change of scenery. Therefore, the most significant challenges I felt while adjusting to school in a virtual setting were separating learning from leisure and the lack of face-to-face interaction with my peers.
Building an organized schedule each week helps prioritize tasks. It allows me to manage time for different areas of my life – especially when school, work, and extra-curriculars all occur on one laptop. 
I have also found that the best way to emulate a traditional school experience is to "lean in" and embrace new opportunities to stay connected with others. I have been able to do this through actively participating in class discussions, attending virtual events hosted by clubs and committees, and engaging with DeGroote's online Discord community.
Although still in front of my computer screen, this has allowed me to feel less isolated when studying from the comfort of my bedroom and enabled me to interact with other students that I may not have ever had the opportunity to meet if not for a virtual environment.

Were there any self-revelations you experienced this semester?
One self-revelation I had recently was that it is never too late to try something new! I competed in my first two case competitions this semester.
As a fourth-year student, I was introduced to case-based learning later in university. Events such as the DeGroote 24-Hour Case did not exist in my first year. I never pushed myself to enter a case competition. Nonetheless, I made a deal with my friend at the beginning of the school year to team up and compete together before I graduated. 

Competing at DeGroote Accounting Association's virtual case competition allowed me to challenge myself and do something outside of my comfort zone. I had no idea what to expect. It was such a positive experience that as soon as my teammate and I finished the first case, we signed up for a second competition on the same weekend. 
By thinking critically and creatively, learning from my teammate, and applying knowledge in new ways, I discovered a passion that I never knew I had. We exceeded our expectations, placing in both competitions, and created a memory that will remain with us past university. It sounds cliché, but it proved that having a mindset that I may not be "good at" something should never stop me from trying.

How much do you feel you've grown since starting at DeGroote?
University has been such a transformative experience that has helped shape the person I am today. When I started at DeGroote, I looked up to upper-year students and mentors that shared their insights and experiences as I embarked on my journey and carved my own path.

---
It is surreal to look back on the past four years and feel the growth that I have made up to this point, now being that upper-year student myself. I remember being uncomfortable and nervous when presenting in one of my first-year classes. Fast forward to my third year when I became a TA for that same course and taught/presented in front of students three times a week. 
It is hard to put into words, but DeGroote has truly been a second home to me. I have been able to develop as a person and expand academically and professionally. As a high school student touring campus four years ago, I knew that I wanted to get involved at McMaster. I never imagined that a school could have as much an impact on me as it has. 
The people that I have met and the experiences that I have had have been instrumental in preparing me for the world of business and life.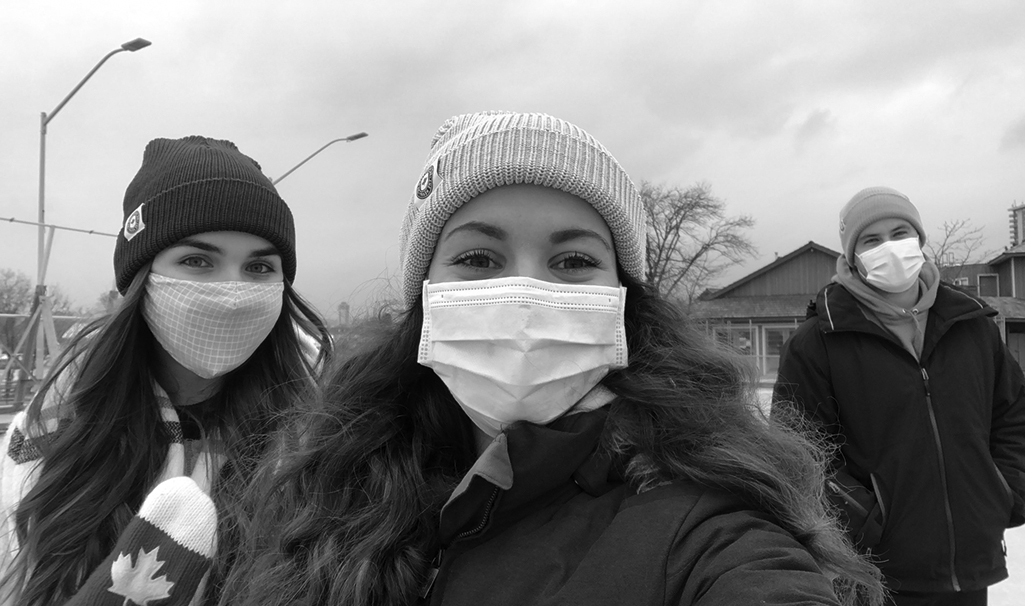 What have you been grateful for during these times?
Throughout the pandemic, I have tried to see the silver lining. It has allowed me to slow down from my typically busy lifestyle and reflect. I am grateful for many things during these times, including good health. I am incredibly thankful for my family and friends. The year 2020 affected everyone differently. Supporting one another has been more necessary than ever. 
My family and friends are the people in my life that provide comfort during a time that inevitably feels uncomfortable. The reality of not spending time with my loved ones, such as grandparents, makes me cherish all the time I spend with people. Along with that, I am grateful for the technology that allows me to stay connected to extended family and friends virtually when it is unsafe to do so in-person.
Is there any show or hobby that has helped you through this semester?
I have two recommendations! One feel-good show that I binged on Netflix this semester is called The Good Place. It is light-hearted, and episodes are only about 20 minutes long – perfect for a quick study break. 
I also highly recommend the four-part series called When They See Us. It is based on a true story about five boys who were wrongfully convicted for a crime they did not commit; it is a powerful, emotional, must-watch.